Volcano red alert: Vesuvius danger zone swallows up an extra million people
Experts have placed 63 towns and villages in the provinces of Naples and Salerno in a new 'yellow zone'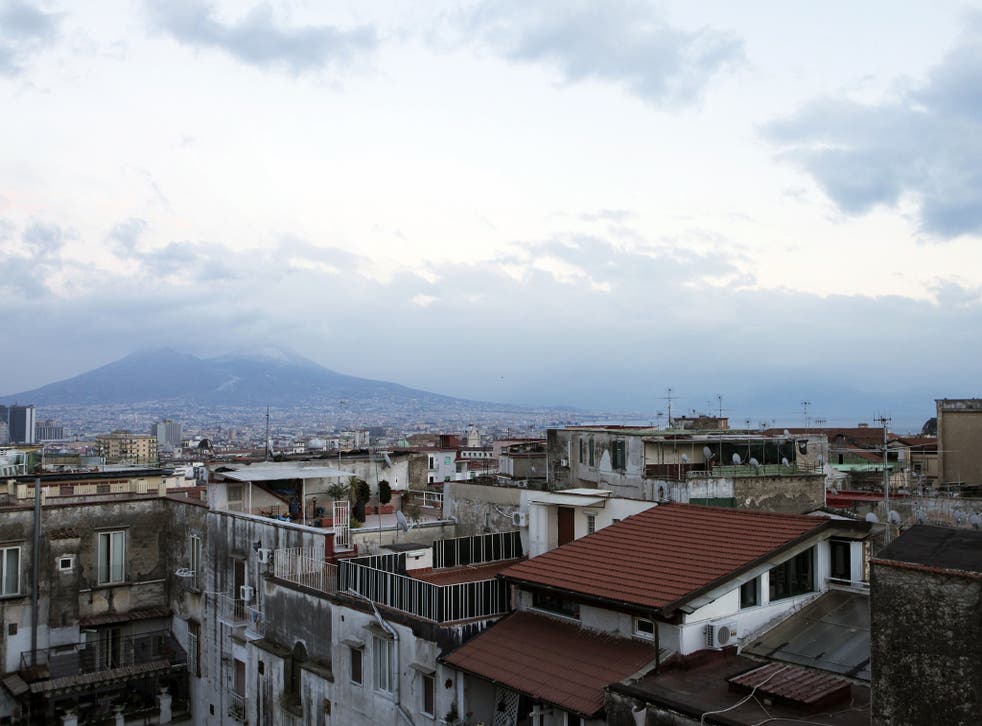 It has been called Europe's time bomb. And with good reason: half the population of Naples, a sprawling city of three million people, is at risk from Vesuvius, according to a new assessment that has added 63 towns and villages to the list of municipalities that lie in the danger zone.
The 63, in the provinces of Naples and Salerno, have been placed in a new "yellow zone" by experts because they would experience falling ash and rocks in the event of significant eruption.
That is in addition to the 600,000 residents in a "red zone" closest to Vesuvius, who have already been warned they are most at risk. People living this near face pyroclastic flows – 200mph waves of scalding gas, ash and rock that would rip down the sides of the volcano and burn and blast everything in their path.
A spokesman for the city council, Domenico Annunziata, said that based on expert advice, it had been decided to establish a yellow zone containing a million people.
"The experts have said that in the event of an big eruption and in certain atmospheric conditions, the ash and powder could reach these places further away," he said. "But there's no need to be alarmist. We're talking about falling powder, so it wouldn't be devastating."
A civil protection agency document published this week warned, however, that even a relatively modest eruption, significantly smaller that the explosion that devastated nearby Pompeii in 79AD, would affect a vast area surrounding Naples. A pyroclastic surge might throw enough ash and powder into the area around the red zone to destroy property, with one building in 20 having material dumped on it able to cause its collapse.
The last eruption of any magnitude occurred in 1631, killing 6,000 people. There was a smaller explosion with some ash clouds and lava flows in 1944.
An emergency plan for the region calls for the evacuation of all 600,000 residents in the red zone within 72 hours if warning signs of a major eruption are detected.
Join our new commenting forum
Join thought-provoking conversations, follow other Independent readers and see their replies