Warnings did not reach people before floods, says Russian minister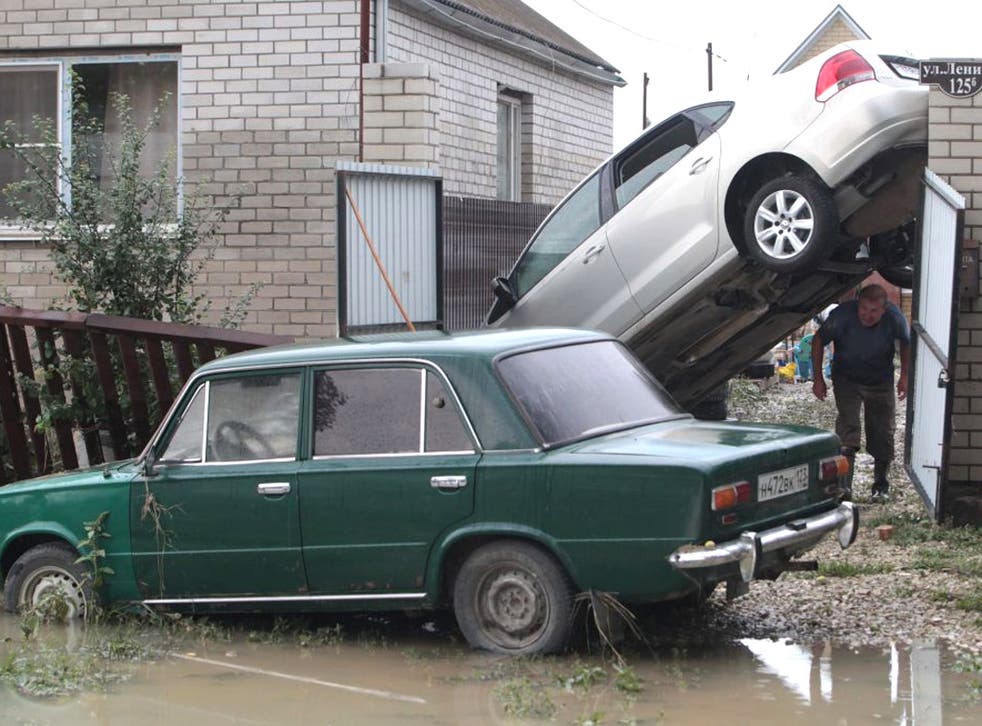 Authorities failed to properly warn residents in the Black Sea region of floods that killed at least 171 people and left others scrambling for safety, Russia's emergencies minister acknowledged today.
Torrential rain and flooding Saturday turned streets of Krymsk and adjacent towns into swirling muddy rivers and inundated thousands of homes as many residents were sleeping, forcing people to flee from their beds into trees or onto roofs. Nearly 19,000 people have lost all their belongings in the floods.

The Emergencies Ministry said it sent warnings out by text message, but some local residents said they never received the alerts. Ministry head Vladimir Puchkov acknowledged under pressure that they were insufficient to reach everyone on time.

"A system to warn the residents was set up," Puchkov said at a government meeting where he was grilled by the deputy prime minister. "But, unfortunately, not everyone was warned early enough."

Russia has seen a series of natural and man-made disasters in recent years, many of them blamed on aging infrastructure or lax safety rules. The poor handling of the disaster has highlighted Russians' distrust of their government and President Vladimir Putin has tried to move quickly to stanch the anger.

Putin, who was criticized in past years for a delayed or seemingly indifferent response to disasters, flew to the Krasnodar region in southern Russia over the weekend, committed to showing he was taking charge of the situation. Federal prosecutors are investigating whether the population had been properly protected from "natural and technological catastrophes."

Torrential rains in the area dropped up to a foot of water in less than 24 hours, which the state meteorological service said was five times the monthly average.

The water rushed into Krymsk early Saturday with such speed and volume that residents said they suspected that water had been intentionally released from a reservoir in the mountains above, a claim government officials deny. A helicopter is to take a group of citizens and a journalist over the reservoir Monday, which officials hope will help stem the anger.

At a meeting with Krymsk residents on Sunday, regional Gov. Alexander Tkachev defended his seeming inaction, saying that the first warnings of possible flooding came at 10 p.m. Friday, and the heaviest rainfall was from 1 a.m. to 3 a.m. Saturday.

"Do you think my dears ... that we could have warned each of you? With what forces? That's one. And two, would you have gotten up and left your homes," Tkachev said during the confrontation, which was shown on television.

Monday has been declared a national day of morning in Russia. Families of the flood victims are beginning to bury the dead in Krymsk.
AP
Join our new commenting forum
Join thought-provoking conversations, follow other Independent readers and see their replies