Wealthy Russians snap up castles from Italy's hard-up aristocrats as rouble goes into freefall
Scores of privately owned castles and palaces have been put on the market
Michael Day
Wednesday 17 December 2014 19:05 Comments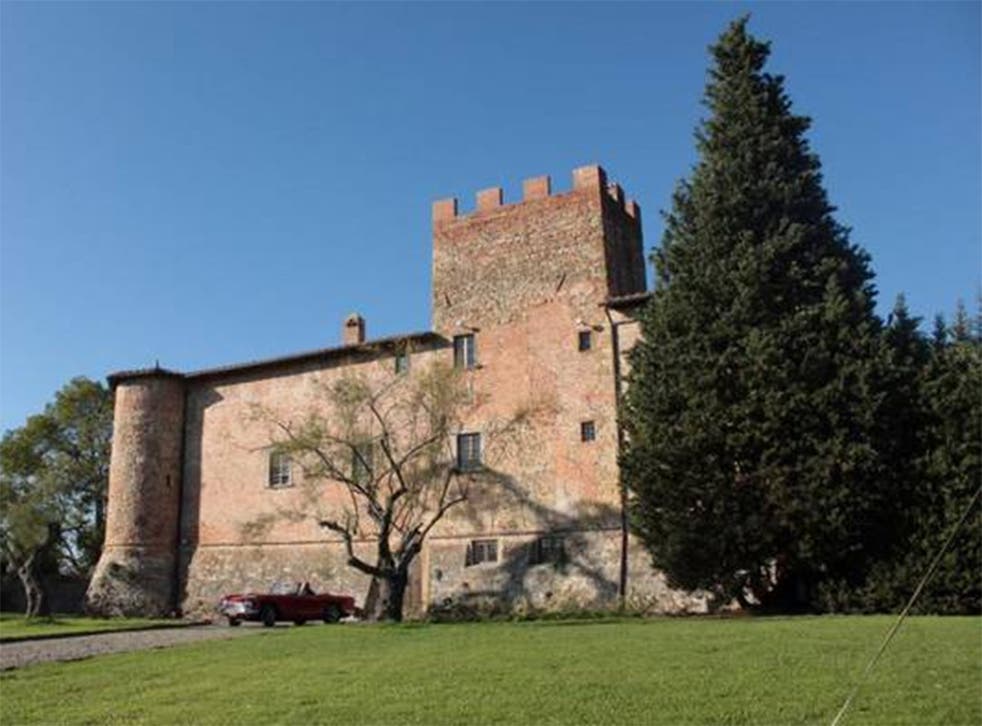 Russian magnates are leading the charge to buy castles from Italian aristocrats. Across the Bel Paese, 70 privately owned castles and palaces, many of which have been in old Italy families for generations, are on the market, amid stories of Italian nobility selling off paintings to pay the bills.
According to the Florence-based Lionard Luxury Real Estate, Italy's nobles are setting their sights on super-rich foreign buyers, with 80 per cent of interest coming from Russian clients.
The latest landmark to fall into foreign hands is the Castello di Tavolese, which belonged to the family of Farinata degli Uberti. It was sold for between €10m (£8m) and €20m.
With the rouble crashing as Russia suffers falling energy prices and biting sanctions over its Ukraine policy, some the country's wealthiest magnates are seeking to invest their millions overseas.
The added allure of an aristocratic pile in Italy was the icing on the cake, said Arianna Giovannini of the upmarket Florence estate agent. Her colleague, Dimitri Corti, Lionard's chief executive, told Il Sole 24 Ore newspaper: "Our market research has shown the majority of clients interested in the purchase of historic homes and luxury villas have come from eastern Europe, in particular Russia and Turkey."
In October, it emerged that a Russian buyer had bought one of the most glamorous villas on the Tuscan coast for €6m to transform it into a hotel. The Villa Godilonda, was previously owned by the Bulgari family, famed for its up-market jewellery.
But the influx of Russian money into some of Italy's most sought after regions has not occurred without ruffling a few feathers.
To cater to local sensibilities, authorities in the Tuscan seaside resort of Forte dei Marmi, the traditional summer beach spot for northern Italy's upper middle classes, announced in 2010 that they were reserving space with sea views that would be used to build new homes exclusively for locally born buyers or long-term residents.
The move came after traditional restaurants and shops were being replaced by Ferrari show rooms and designer boutiques.
But with the Italian economy in perpetual recession, and the upper classes' cash flow problems exacerbated by new property taxes, many have been more than willing to cash in.
And Mr Corti predicted that others will soon follow the Russians' lead: "The clients of the future will be Asian: China and Hong Kong in the lead," he said.
"Today 90 per cent of clients for these types of properties are foreigners who are not searching just for a luxurious home but for a dream [and] a way of life," he said.
Register for free to continue reading
Registration is a free and easy way to support our truly independent journalism
By registering, you will also enjoy limited access to Premium articles, exclusive newsletters, commenting, and virtual events with our leading journalists
Already have an account? sign in
Join our new commenting forum
Join thought-provoking conversations, follow other Independent readers and see their replies