Chernobyl disaster: Wildlife flourishes 30 years on as humans are urged to stay away
'Radiation is a matter of increased potential risk. But when humans are around, animals are simply shot or lose their habitat'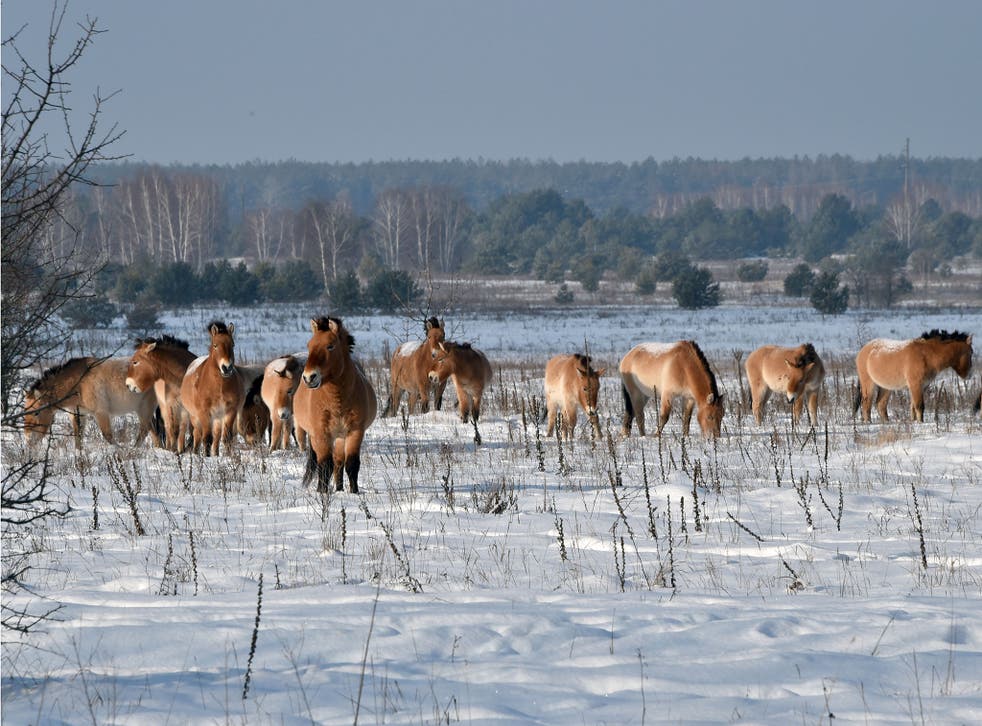 Thirty years after the Chernobyl disaster, naturalists have observed that the absence of a human population has led to thriving wildlife in Chernobyl.
The Chernobyl Nuclear Power Plant explosion on 26 April 1986 spewed large quantities of radioactive particles into the air, making the area unfit for human habitation.
But, seemingly with no humans to interfere, Chernobyl has since become the ideal habitat for flourishing wildlife.
Wolves, bears and horses are among the large animals that have made the Chernobyl Exclusion Zone their home.
There is no conclusive data on the health of the animals that live in Chernobyl – it is unclear how the animals are affected by cancers, birth defects or other radiation-related conditions.
Despite that, the latest research suggests the presence of humans is more harmful to animal populations than the remnants of thousands of tonness of radiation.
"You could say the overall affect was positive," Professor Nick Beresford, an expert at the Centre for Ecology and Hydrology in Lancaster, told the Telegraph. "Radiation is a matter of increased potential risk. But when humans are around, animals are simply shot or lose their habitat."
Chernobyl: Photography from inside 'the zone'

Show all 4
A handful of humans have returned to the area to live after being evacuated.
Maria Lozbin tends to her animals, including chckens and geese, and says she's glad tshe has returned to the area: "There is no radiation here. I'm not afraid of anything," she told Reuters news agency. "And when it's time for me to die, it won't happen because of radiation."
Though authorities have recommended the so-called "returnees" leave, the recommendation is "generally ignored" according to Leonid Bogdan, head of the EU laboratory which monitors the area.
The food produce that eat is not allowed out of the zone, though tests on some produce have shown it to be radiation free.
Mr Bogdan explained: "I can tell you how radioactive about three square metres of land are. But anything larger than that and you're going to see variations within it. That's why we don't let food out of the zone. It might be clean one day and contaminated the next."
Join our new commenting forum
Join thought-provoking conversations, follow other Independent readers and see their replies