Wintry weather brings Greece to a standstill as roads are closed
The conditions are expected to last for the next three days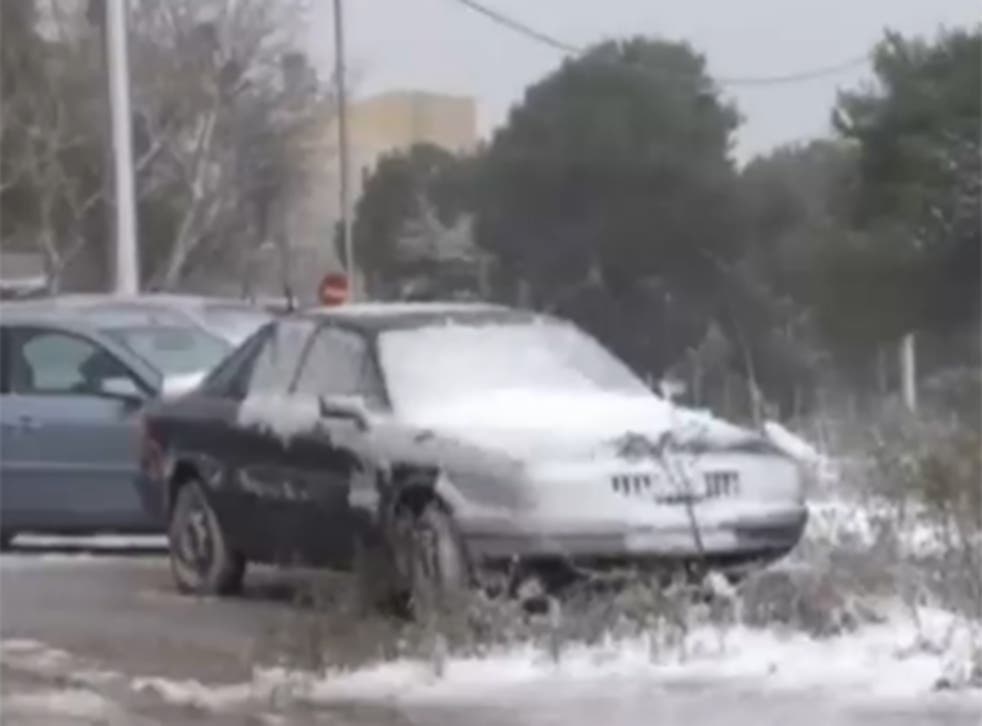 Greece is in the midst of a cold snap as temperatures plummet and heavy snowfalls sweep across the country.
From Athens to the nation's northern mountainous regions, the country has been blanketed in snow while temperatures have hit minus two degrees Celsius in the Greek capitals.
Freezing rain, harsh winds and snow have brought the country to a standstill as roads have been shut down for safety.
Highways in the Peloponnese have been badly affected, while vehicles have become trapped on the roads of Arcadia and Sparta, according to the Greek Reporter.
The situation has become so serious that the country's Meteorological Administration has issued a weather warning.
The Greek transportation ministry has closed major roads and advised people to install anti-skid devices on their car tyres for safety. Police are also stopping some vehicles without snow tyres and stopping them from travelling on highways.
Heavy trucks have also been prevented from accessing the roads because they often become stuck and block traffic.
The cold snap started on Monday and the weather conditions are expected to continue over the next three days.
Join our new commenting forum
Join thought-provoking conversations, follow other Independent readers and see their replies