Kim Wall: Woman's body found after Danish inventor is charged with killing journalist on homemade submarine
Hours after Peter Madsen tells a court the Swedish journalist died onboard his homemade vessel, a headless torso washes up on Copenhagen beach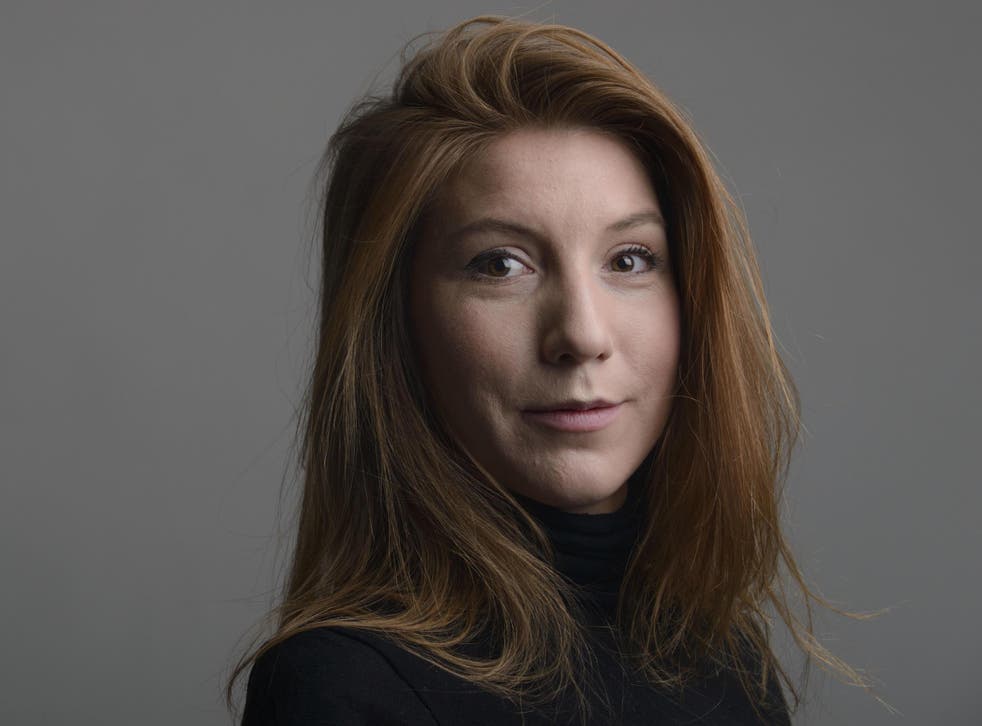 A woman's body has been found on the shores of Copenhagen hours after a Danish inventor was charged with killing a journalist on his home-made submarine.
The headless torso was spotted by a passer-by in the Baltic Sea, where Swedish journalist Kim Wall is believed to have died onboard Peter Madsen's privately built vessel.
The inventor initially claimed to have dropped the 30-year-old off alive in the Danish capital following a trip on the submarine on 10 August, but has since told police he dumped her body in the sea after she died in an accident.
Detectives said it was "too early" to say if the woman's body, also missing legs and arms, was that of Ms Wall. The remains were sent for forensic analysis as divers continued to search the area where they were found by a passing cyclist.
"It is clear that the police, like the media and everybody else, is speculating whether this female body is Kim Wall. But it is way too soon to tell," Copenhagen police spokesman Jens Moller said.
Mr Madsen, 46, was arrested in connection with Ms Wall's disappearance after being rescued from his sinking submarine off Denmark's eastern coast.
Police said they suspected the inventor deliberately sank the vessel.
Mr Madsen has been charged with the manslaughter of Ms Wall, who was researching the inventor for a feature.
The journalist was reported missing by her boyfriend after she did not return from a test run of the 18-metre UC3 Nautilus, which was the largest privately built submarine in the world when it was first launched in 2008.
She was last seen atop the vessel before embarking on what was intended to be a brief ride.
Ms Wall's family said she had worked in many dangerous places as a journalist and it was unimaginable "something could happen ... just a few miles from the childhood home".
The International Women's Media Foundation said it was "deeply saddened" to receive confirmation she had died.
"She was dogged in her pursuit of important and sometimes quirky stories. She was adored by those who knew her," the organisation said in a statement.
Before his arrest, Mr Madsen appeared on Danish television to speak of the submarine's sinking and his rescue. Nobody else was rescued or found in the wreck.
World news in pictures

Show all 50
Danish and Swedish maritime authorities have been using divers, sonar and helicopters in the search for Ms Wall in Koge Bay, south of Copenhagen, where the inventor said he had dumped her body.
Mr Madsen, an entrepreneur, artist and aerospace engineer, appeared before a judge on Saturday for preliminary questioning.
The case is not open to the public for the sake of further investigation, police have said.
Join our new commenting forum
Join thought-provoking conversations, follow other Independent readers and see their replies