World Refugee Day: 5 charts that show the global refugee crisis is worse than ever
One in 122 people around the world is a refugee, internally displaced or seeking asylum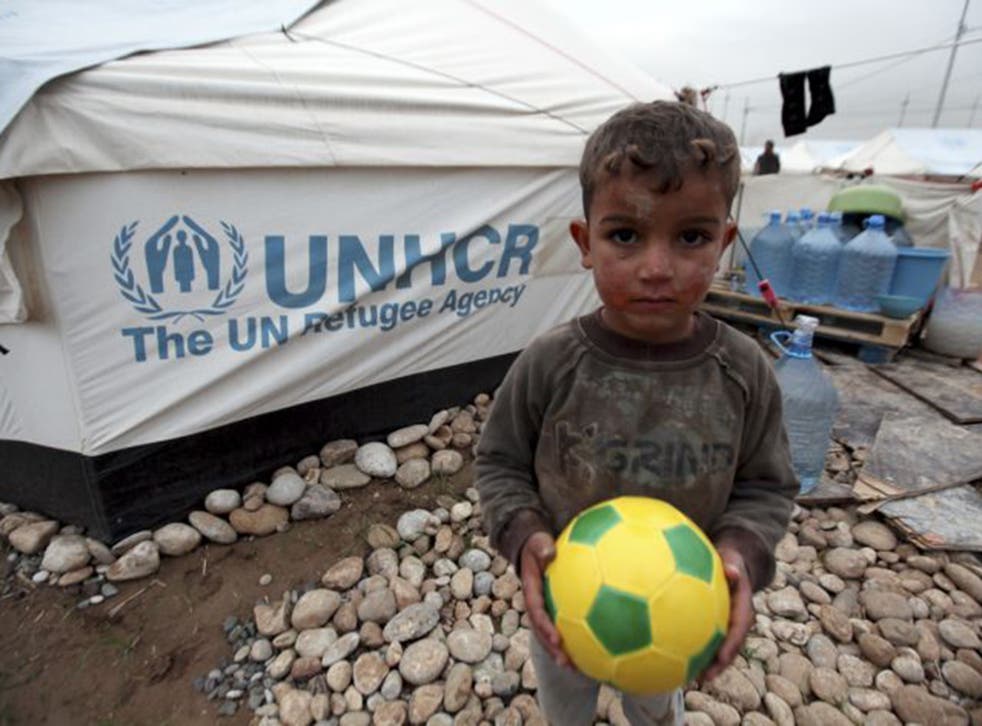 There are more refugees today than at any other time since records began.
According to a UN report released this week, 2014 also saw more people displaced around the world than any other year on record.
One in every 122 people is either a refugee, internally displaced or seeking asylum — and those 59.5 million people would together represent the world's 24th largest population.
It's quite clear that today, on World Refugee Day, the global refugee crisis is worse than at any time in living memory.
Here are 5 charts that illustrate the what's happening, why and what the response is.
In less than 10 years, the number of refugees around the world has risen by 22 million.
The growing number of those seeking refuge has accelerated in the last couple of years, largely driven by the civil war in Syria and escalating conflicts in Africa.
Last year, during which there were 7.3 million new refugees, was the worst kind of record-breaking — never before had so many people been displaced.
Just a handful of countries produce the vast majority of the world's refugees. War-torn Syria, Afghanistan and Somalia alone account for more than half of the number of displaced peoples.
Unsurprisingly, just under nine out of 10 refugees come from less economically regions and countries.
And, in its recent report, the UN emphasised this distressing statistic: Over half the world's refugees are children.
Last year Syria became the world's largest source country of refugees. For the 30 years before that, it was Afghanisatan.
Syria's civil war has also massively impacted neighbouring countries, which are now taking in a record number of refugees. Turkey, for instance, last year became the largest refugee hosting country, replacing Pakistan.
And these humanitarian crises are also leaving economic catastrophe in their wake.
The number of UN aid appeals has skyrocketed over the last decade, from £3.4 billion requested in 2004 to $18.8 so far year.
According to The Guardian, the UN will likely pass the $20 billion mark for requested aid for the first time ever this year.
It's reported that 80 per cent of the organisation's emergency response is to man-made crises such as civil war.
European countries provided asylum to more than 185,000 people last year, according to Eurostat data.
The UK accepted the 6th most refugees on the continent in 2014, but the 14,065 who found refuge on our isles is only 30 per cent of the 47,555 taken in by Germany.
One out of three people granted protection status in the EU was Syrian.
Join our new commenting forum
Join thought-provoking conversations, follow other Independent readers and see their replies