Syria air strikes: US launches attack on Isis as jihadist group warns of retribution
Pentagon says strikes targeted areas including Isis stronghold Raqqa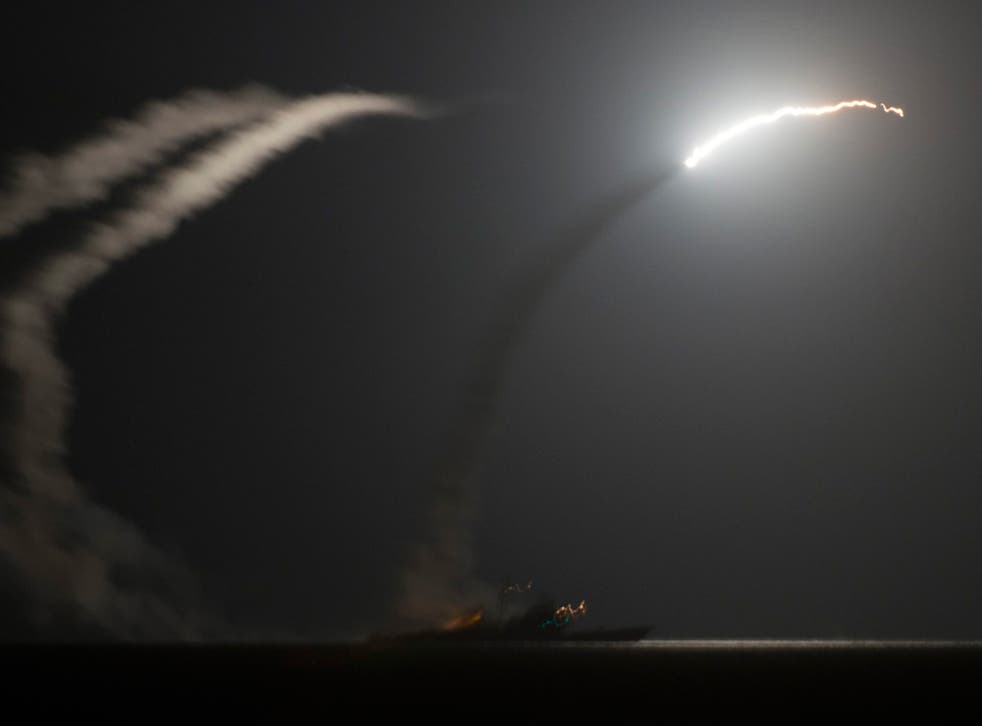 The US military has launched its first air strikes against Isis militants in Syria supported by a coalition of five Arab states, the Pentagon confirmed on Tuesday.
Syrian state television reported on Tuesday that Washington informed Syria's United Nations envoy before the attacks began, quoting Syria's Foreign Ministry as the source. However, Syria did not formally consent to them taking place in its territory.
Here are the major developments so far:
Please allow a moment for the live blog to load
Britain was not involved in the strikes but the Ministry of Defence (MoD) said discussions on whether to join the strikes in Syria are "ongoing" and "no decision has been taken to our involvement".
Join our new commenting forum
Join thought-provoking conversations, follow other Independent readers and see their replies