Man weeps uncontrollably after finding out his wife is pregnant after years of trying for a baby
The couple had been trying unsuccessfully for a child for 17 years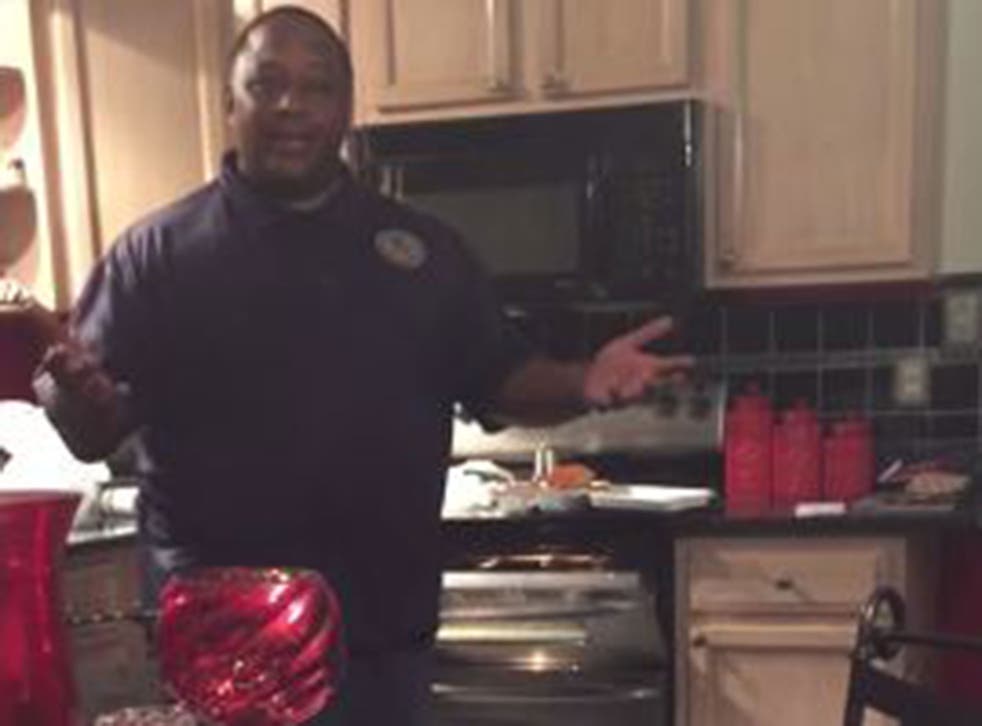 A touching video that captures the moment a dad-to-be weeping uncontrollably after he is told by his wife that she is pregnant has been viewed more than a million times online.
The couple had been trying unsuccessfully for a child for 17 years. The news, broken to Arkell Graves, by his wife Dana Griffin-Graves in the couple's kitchen, provokes an understandably emotional reaction.
As her husband is opening the opening, Mrs Griffin-Graves makes the obvious pun about buns in the oven, before revealing she is already 19 weeks gone.
Mr Graves quickly turns round, exclaims "You're pregnant" several times and finally bursts into tears.
According to the YouTube post, viewed nearly 1.5 million times, the couple, of Dinwiddie County, Virginia, had been pregnant before but suffered four miscrarriages and a stillbirth.
The post was originally put on Facebook to tell family and friends, but was widely shared and watched thousands of times.
The expectant mother told TV station WRIC that they struggled for 17 years to have a child.
She said: "It was definitely a struggle. A roller coaster with emotions going back and forth."
The baby boy is due on 16 February.
Join our new commenting forum
Join thought-provoking conversations, follow other Independent readers and see their replies