Afghanistan air strikes: MSF doctors work on in makeshift operating theatres after suspected US bombing of hospital
Nine MSF staff members are thought to have died - although the organisation has warned the number is expected to rise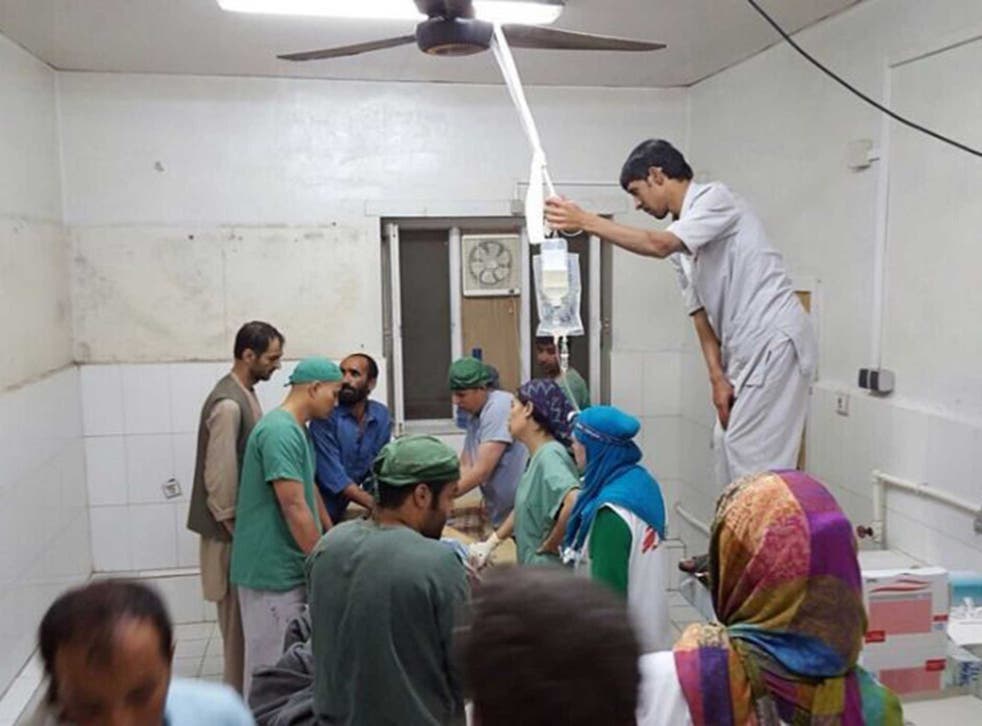 In the aftermath of a US air strike on a hospital in Afghanistan, despite losing nine staff, doctors were immediately back in the operating theatre attempting to save lives.
A photograph of Médecins Sans Frontières (MSF) staff working in a makeshift theatre following a strike on the hospital in Kunduz, northern Afghanistan, has been widely shared.
The hospital was hit by a US air strike at 2.10am on Saturday morning, despite the international organisation sharing their GPS location with Nato forces only days before.
MSF claimed the bombing continued for "30 minutes after military officials in Kabul and Washington were first informed." The organisation said it was "urgently" seeking a comment to understand how the tragedy could have unfolded.
Nine staff members were killed in the strike, with 37 wounded, including 19 MSF staff. It is believed the operating theatre and emergency room were hit in the strike.
"The numbers keep growing as we develop a clearer picture of the aftermath of this horrific bombing," MSF said in a statement, adding many staff and patients remain unaccounted for.
The hospital, the only trauma facility operating in north-eastern Afghanistan, had treated almost 400 people in the last few days as the Taliban attempted to take Kunduz. Staff described struggling to deal with a "huge number of patients" all in "critical condition."
International humanitarian organisations have condemned the strike on the hopsital.
Jean-Nicolas Marti, Head of the International Committee of the Red Cross delegation in Afghanistan, said the "appalling tragedy" undermined the capacity of "crucial" humanitarian organisations to "assist the Afghan people at a time when they most urgently need it."
Nicholas Haysom, the UN's special representative for Afghanistan and chief of United Nations Assistance Mission in Afghanistan (UNAMA) condemned the strike "in the strongest terms".
Join our new commenting forum
Join thought-provoking conversations, follow other Independent readers and see their replies