While the world decried three journalists' sentences in Egypt, another man was being quietly jailed in the same court
Shadi Ibrahim was sentenced to three years imprisonment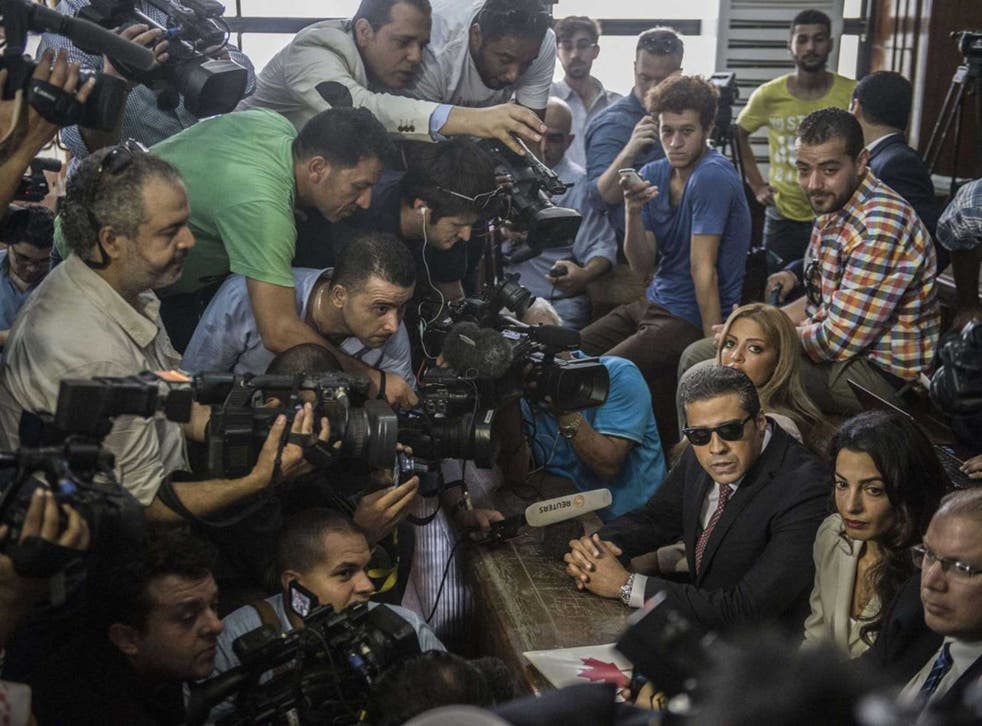 As three Al Jazeera journalists were jailed by an Egyptian court in a glare of international publicity, three students were also quietly sentenced as the cameras pointed elsewhere.
The Cairo court's decision to sentence three journalists to jail, handed down in front of worldwide media coverage with a top human rights lawyer present, brought instant and international condemnation.
But also present was a young Egyptian student, Shadi Ibrahim, photographed patiently reading the Koran in court as he waited for his ruling.
According to Amnesty International, Mr Ibrahim was among three students sentenced today accused of working at a Muslim Brotherhood-run media company, editing and broadcasting videos in order to undermine Egypt's reputation. They deny the charges.
In a chain of events similar to Mohammed Fahmy, Peter Greste and Baher Mohamed, he had been arrested in 2014, imprisoned, and then sent for retrial following a brief release.
Amnesty International confirmed to The Independent he now faces three years in jail - the same sentence handed down to Mr Fahmy, Mr Greste and Mr Mohamed, who were today represented by Amal Clooney.
The human rights group estimates as many as 41,000 people have been illegally arrested, charged or indicted with a criminal offence since Abdel al-Sisi swept to power in 2014. Many have disappeared into Egypt's murky criminal system, where allegations of torture and mistreatment are common.
"Today's ruling is sadly only the tip of the iceberg. The Egyptian authorities are relentlessly cracking down on independent and critical media across the country to silence dissent," Pete Luther, Director for the Middle East and North Africa at Amnesty, said in an earlier statement.
Join our new commenting forum
Join thought-provoking conversations, follow other Independent readers and see their replies