Alan Henning: Britain 'does not know' where aid worker is, says Foreign Secretary Philip Hammond
At international crisis talks yesterday Mr Hammond said the UK would not rule out air strikes against Isis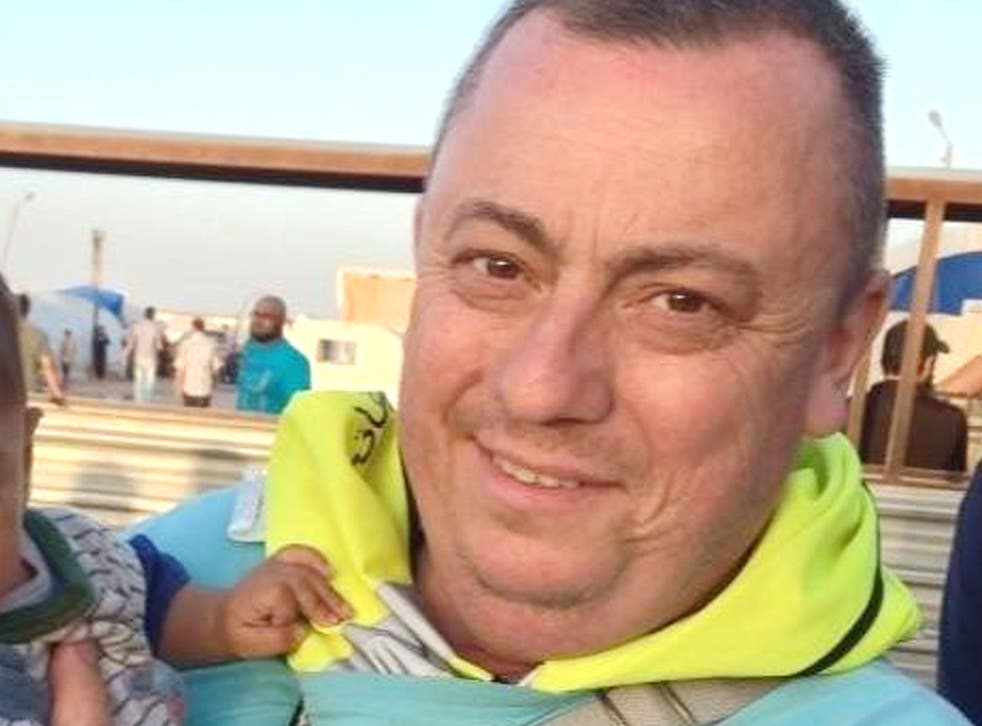 Foreign Secretary Philip Hammond has warned that the government cannot yet mount a rescue operation to save aid worker Alan Henning from the hands of the Islamic State because Britain 'does not know where he is'.
Following the killing of three Western hostages, Isis fighters are now threatening to behead British taxi driver Mr Henning – who had flown to the Middle East to help Syrians refugees caught up the country's civil war – if David Cameron did not heed demands to stop attacking the group.
"We don't know where he is", Mr Hammond confirmed. "Obviously, if we knew where he was, we would be able to look at all sorts of options but we don't know where he is.
"We have considered every possible option to support these kidnap victims - both British and others - and if we knew where they were, it would be a different story but we don't know where they are."
Timeline: The emergence of Isis

Show all 40
Speaking at a multi-nation crisis conference in Paris yesterday, Mr Hammond said that the UK would play a "leading role" in a coalition against the Islamic State (Isis).
Ministers from 30 different countries including Iraq and the US convened in the French capital to discuss a likely partnership against the jihadists in northern Iraq and Syria.
Mr Henning, 47, from Salford, who was captured by the Sunni militant group in December, was paraded in front of Isis cameras at the weekend by a masked murderer known as "jihadi John".
The killer, who spoke with a clear British accent, warned in a video entitled A Message to the Allies of America: "If you, Cameron, persist in fighting the Islamic State, then you, like your master Obama, will have the blood of your people on your hands".
It has been revealed that extremist terror group al-Qaeda had appealed to Isis to release aid worker Mr Henning four days after he was seized, because they believed he was genuinely trying to help stricken Muslims.
The commander of the al-Qaeda unit in Syria - Jabhat al-Nusra – reportedly pleaded with the group to let Mr Henning go, arguing that the capture was "wrong under Islamic law" and "counter-productive".
He said: "I have said already in Parliament that would be an order of magnitude more difficult than air strikes in Iraq for all sorts of reasons - military, legal and technical - but we haven't ruled it out."
Join our new commenting forum
Join thought-provoking conversations, follow other Independent readers and see their replies