Aleppo siege: Four-year-old dies after mistaking cluster bomb for toy
Emam Muhammad died of her injuries after picking up unexploded ordinance she thought was a ball in war-torn east Aleppo 
Wednesday 05 October 2016 09:49
comments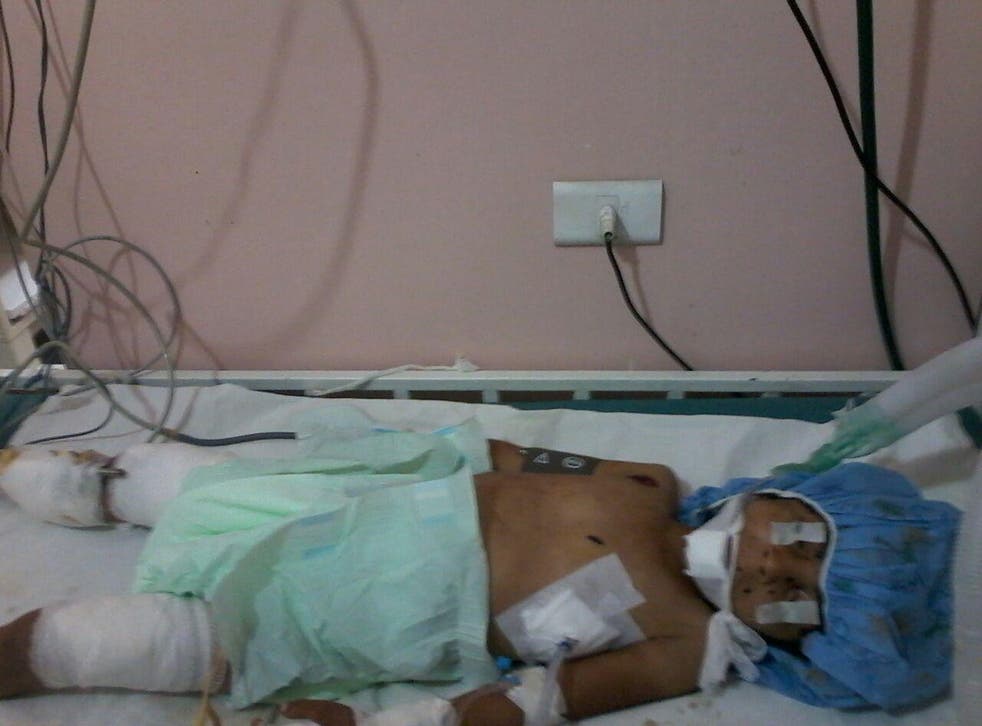 A little girl in rebel-held east Aleppo has died from injuries inflicted by picking up an unexploded cluster munition she thought was a toy.
Four-year-old Emam Muhammad was hurt on Monday when she was playing outside and taken to the children's trauma ward at M2, one of east Aleppo's last hospitals with a functioning emergency department.
She was admitted with multiple shrapnel wounds to her abdomen and two broken legs. The toddler died of complications on Tuesday morning.
Her two sisters, aged seven and ten, were also hurt, but their conditions had stabilised by Wednesday, doctors told the Aleppo Media Centre and confirmed to The Independent.
One activist with the Aleppo Media Centre said that cluster bomblets he'd seen dropped on rebel neighbourhoods were often round, silver-coloured and a little smaller than footballs, making them attractive to children.
Cluster munitions are among several particuarly damage-inflicting types of bombs that have been dropped on besieged east Aleppo by the Syrian government with the help of the Russian airforce.
Aleppo children swim and play in craters left by bombs
The last remaining opposition held neighbourhoods have been the target of unprecedented air strikes and a new ground assault as President Bashar al-Assad aims to take back control of the entire city. Aleppo has been the scene of intense fighting in Syria's conflict since 2012 and recapturing it would be a major victory for the regime.
Some 250,000 people remain trapped in east Aleppo while new 'bunker-buster' ground-penetrating bombs, white phosphorous and napalm have been dropped on their neighbourhoods. Hundreds of people have died in the recent onslaught, and up to half of the casulties are thought to be children, according to estimates from Save the Children. Unicef said that 96 children were killed and 223 injured last week alone.
The international community has condemned the Russian-backed air strikes on built-up areas, which rebels say have targeted civilian infrastructure such as hospitals, water plants and bakeries.
In pictures: Aleppo bombing

Show all 14
On Monday, the largest hospital in Aleppo, M10, was completely destroyed in a new air attack after initially being hit last week, the Syrian American Medical Society and activists on the ground said. At least three staff members still at the hospital died under the rubble, although patients had already been evacuated to other facilities.
East Aleppo has just five functioning hospitals, three of which have emergency units, and around 30 doctors left to treat thousands of people in need of critical care.
The Syrian and Russian governments deny that air strikes target civilian buildings.
Join our new commenting forum
Join thought-provoking conversations, follow other Independent readers and see their replies