Ali Mohammed al-Nimr: Anonymous hacker group targets Saudi Arabia government over planned execution of juvenile offender
The group says it 'will not stand by and watch' as Mr al-Nimr is executed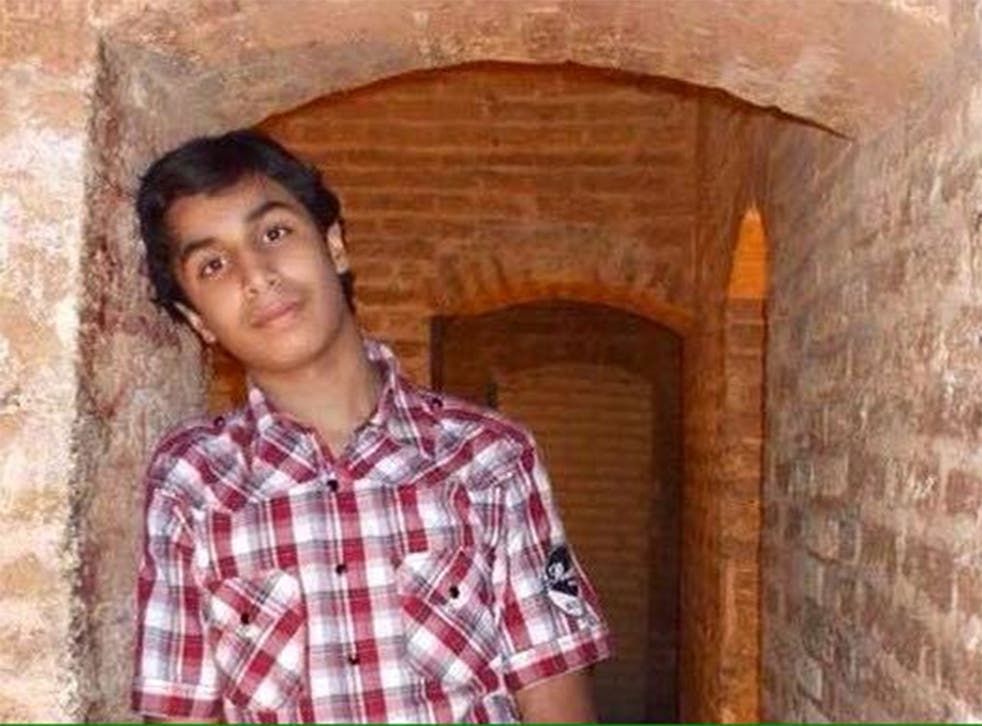 The Anonymous hacktivist network has vowed to take on the Saudi Arabian government in retaliation for the planned execution of alleged juvenile offender Ali Mohammed al-Nimr.
The young man's case has been the subject of an international outcry, with a group of UN human rights experts describing it as a possible breach of the kingdom's commitments to uphold international law.
Campaign groups say Mr al-Nimr, who was arrested in 2012 for his participation in Arab Spring protests when he was just 16 or 17 years old, could be beheaded and crucified at any time.
In a series of messages posted to YouTube and Twitter, activists claiming to represent Anonymous said a host of Saudi government websites, including that of the ministry of justice, had been taken offline for hours at a time.
A number of official websites appeared to be inaccessible on Sunday morning, after Anonymous members posted a "target list" to the Paste bin website.
In a statement, addressed to "King Salman and the Saudi Arabian government", activists warned: "An innocent young teenage boy has been sentenced to death in Saudi Arabia and we will not stand by and watch.
"13 Judges have already approved the death sentence of Ali Mohammed al-Nimr, meaning only King Salman has to approve it. We cannot and will not allow this to happen."
In a letter to Prime Minister, the Labour leader Jeremy Corbyn called on David Cameron to do more to intervene in Mr al-Nimr's case.
Mr Corbyn wrote that the young man's story involved "numerous fair trial violations". He said: "As you may be aware, Ali has now exhausted all his appeals and could be executed any day - in a particularly horrific manner, which involves beheading and the public display or 'crucifixion' of the body."
He urged Mr Cameron to raise the case "directly" with the Saudi authorities, and questioned the terms of a Ministry of Justice bid to provide services to Saudi prisons.
"Ali's case is especially urgent - the secrecy of the Saudi system means that he could face execution at any time, and even his family may only find out after the event," he said. "There is therefore no time to spare in taking this up with the Saudi authorities, if we are to prevent a grave injustice."
The UK Foreign Office has said it will raise Mr al-Nimr's case "urgently" with the Saudi authorities.
Join our new commenting forum
Join thought-provoking conversations, follow other Independent readers and see their replies