Amnesty International: Egyptian teenager has been in jail for over 500 days - for wearing an anti-torture T-shirt
Lawyer says the student wasn't even 'present in the room when the judge made the decision'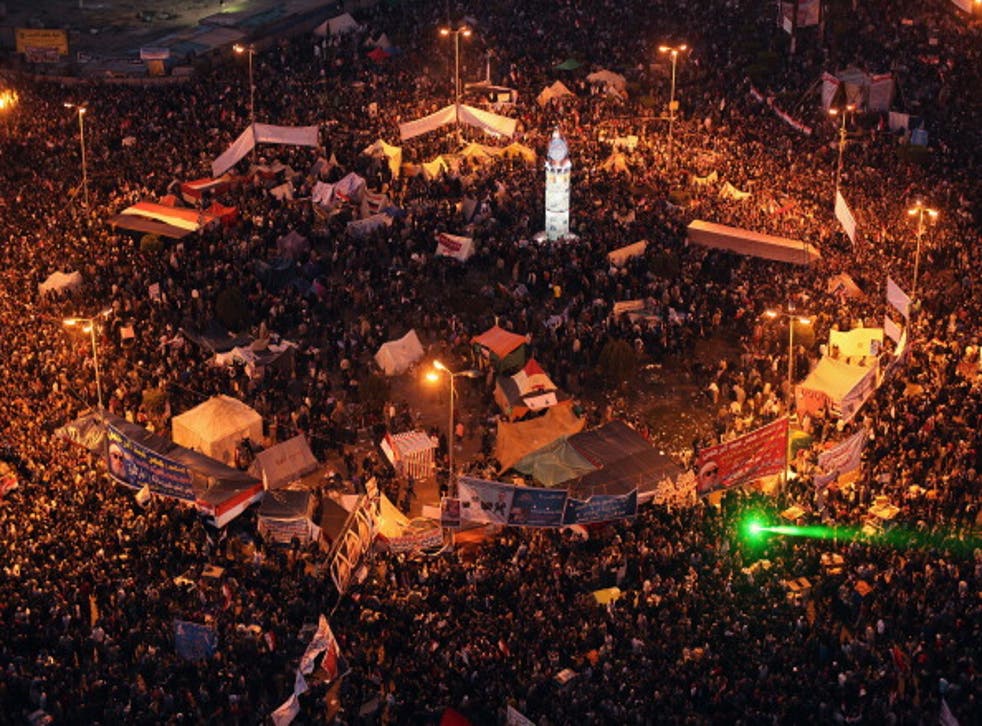 A teenage student has now spent over 500 days in jail – for wearing a T-shirt that said: "Nation without Torture".
Mahmoud Mohamed Hussein, a 19-year-old from Egypt, wore the garment to mark the third anniversary of the 25 January Revolution.
He was arrested on his way home from a protest against military rule and the Muslim Brotherhood, and has yet to be charged or tried for any offences.
Amnesty International says the student has spent 16 months in jail for "exercising his right to freedom of expression and assembly," adding: "Hussein has not been charged nor tried for any crimes; yet, he was tortured in detention and forced to sign a confession."
The human rights organisation added that, although President Abdel Fatah El-Sisi announced in February that "all innocent youths locked up in jail would be released," three months have now passed without Mahmoud being released.
Mahmoud's defence lawyer, Mokhtar Mounir, told Daily News Egypt that the student wasn't even present in the room when the judge made the decision.
He said: "We are going to file a complaint to the prosecutor general within a week because having a decision made on your case without the defendant present is a violation."
He added: "After the latest legislative amendments passed by the cabinet, now the number of days in which a person can be held in detention before a trial is unlimited, which is unconstitutional.
"The changes are being abused and used as a tool to harass opposition in society."
Amnesty International, which has been campaigning tirelessly on behalf of the teen, has called on President Abdel-Fattah Al-Sisi and the Egyptian authorities to "release prisoner of conscience, Mahmoud Hussein, immediately and unconditionally and for all charges against him to be dropped."
The NGO added in its petition: "Mahmoud Hussein is one of many in Egypt's prisons that are being held for months without charge or trial under renewable detention orders.
"But, Egypt is a signatory to the International Covenant on Civil and Political Rights, which guarantees the right to freedom of expression and assembly."
Join our new commenting forum
Join thought-provoking conversations, follow other Independent readers and see their replies