Among the warriors: Extraordinary photos portray the lives of the Kurdish volunteers resisting Isis in Syria and Iraq
Joey Lawrence's challenge lay in 'humanising the most distant of situations'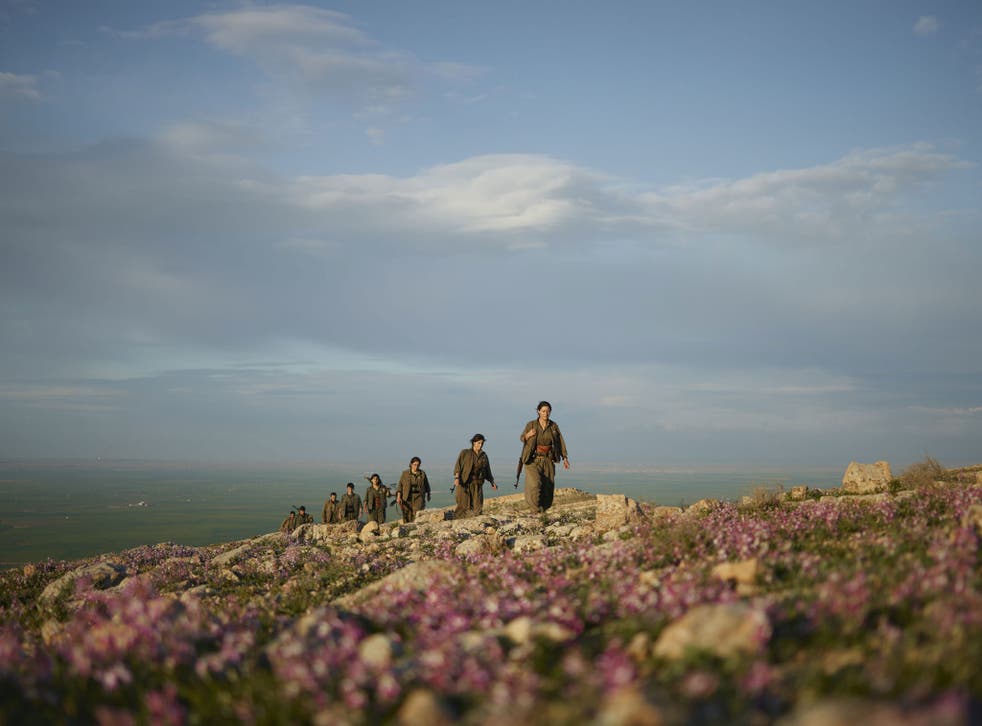 In Kurdish regions of Iraq and Syria, volunteer fighters have played decisive roles in battles against Isis and other militant organisations. Despite meagre official government support and only light weapons, the Kurdistan Workers' Party (PKK), People's Protection Units (YPG), and Women's Protection Units (YPJ) guerrilla groups are unwaveringly motivated.
Brothers, sisters, farmers and university students have taken up arms together against a common enemy – radical jihadiist groups that contest the secular social reformations in Kurdistan.
During my initial research, I couldn't help but notice that there were many theories as to who these Kurdish guerrilla groups were. The foreign press often romanticised them as fearless warrior men and women, while some of my Turkish friends suggested that they were operating more as opportunists in a bloody war. I set out to uncover the truth. Portrait photography can have a strange way of humanising even the most distant of situations, and that was my goal with this project.
I met Amara – above, wielding a Kaslashnikov rifle – in the mountains of Sinjar. As a young woman of the Yazidi religious minority, she and her kin became the target of a violent genocide by Isis that killed over 5,000 and displaced 200,000 others from the region. It was this atrocity that compelled Amara to join the newly formed Shengal Resistance Unit. After training, she will join the fight against Isis.
These young women may be diminutive but they are extremely formidable. Some carry the signs of a gruelling conflict: chemical burns, chapped hands, scars. All the women are treated as equals by their male counterparts – but it is the men who tell me that a woman can fight better because she is a natural creator of the world, so she therefore has more to lose – and therefore more to fight for.

Upon my arrival into Sinjar, it was claimed that Isis still held 70 per cent of the city, Kurds 30 per cent. I spent a few days on a PKK resistance line, observing the battle unfold in the city, sometimes a little too close for comfort. But although I was witness to an endless barrage of gunshots, shelling, and even a vehicle-borne suicide bomber, as a portrait photographer, I had the luxury of going home. The guerrillas have made the pledge not to retreat; they have visions of a free Kurdistan – and that does not come without a hard-fought war.
Joey Lawrence is a photographer, director and author based in New York. He blogs at www.joeyL.com/blog
Join our new commenting forum
Join thought-provoking conversations, follow other Independent readers and see their replies