Ancient Roman mosaics ruined in botched restoration job
The mosaics have been left warped and distorted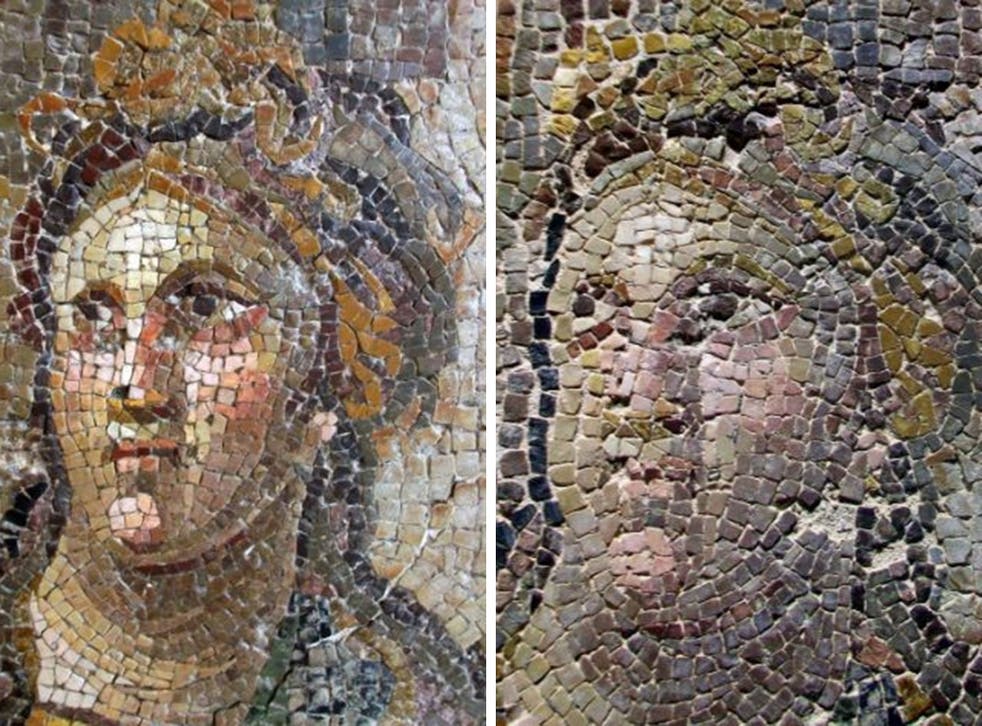 Officials in Turkey are attempting to fix at least eight ancient mosaics, after they were ruined during a shoddy restoration job.
The artworks were being cleaned and moved to a new museum in southern Turkey when they were spoiled.
Images of the mosaics reveal how they are almost unrecognisable, and pieced back together in different shapes, in the wrong colours or with missing tiles.
Local mosaic craftsman Mehmet Daşka told the authorities about the shocking transformations.
According to a quote translated by the Hurriyet Daily News, he told a local newspaper: "Valuable pieces from the Roman period have been ruined. They have become caricatures of their former selves. Some are in an especially poor condition and have lost their originality and value."
In pictures: Destruction of the idols

Show all 8
"Among the damaged mosaics are world-famous panels including a mosaic depicting the sacrifice of Isaac and a mosaic of Narcissus," he added.
Turkey's Culture Ministry has now launched an investigation to pinpoint the culprits, Governor Ercan Topaca of Hatay province told the state-run Anadolu Agency.
He added that the ministry also wants to find anyone who may be guilty of negligence in the process of moving the artefacts from the the Hatay Archaeological Museum moved to the museum's new premises in the city of Antakya.
The pieces were part of the Hatay museums' highly important collection of Roman mosaics.
"Some mistakes were made while the mosaics were being mounted," Anadolu quoted Topaca as saying.
"Now our priority is to find ways to correct the mistakes," he added.
Topaca went on to explain that the authorities were alerted to the problem in March and immediately ended the move and restoration of the mosaics.
He said "eight or nine" mosaics were affected.
Additional reporting by AP
Join our new commenting forum
Join thought-provoking conversations, follow other Independent readers and see their replies