Annan in last-ditch attempt to rescue Syria peace talks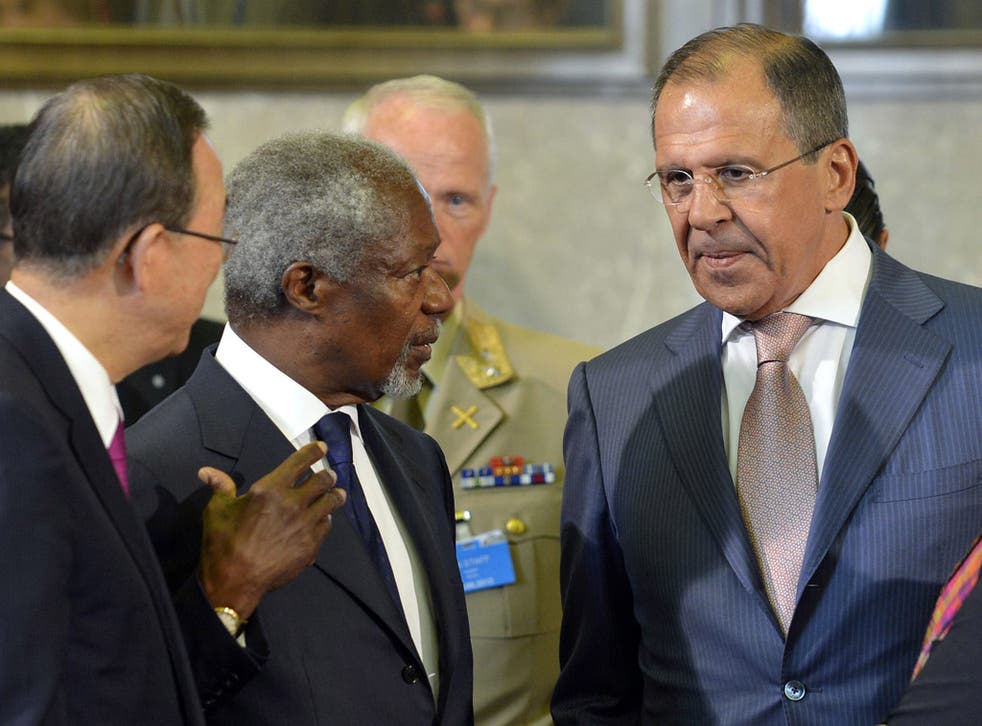 International powers agreed yesterday that a transitional government should be set up in Syria to end the bloodshed there, but they left open the question of what part President Bashar al-Assad might play in the process.
The UN peace envoy Kofi Annan said after talks in Geneva that the government should include members of Mr Assad's administration and the Syrian opposition to pave the way for free elections.
The Geneva talks had been billed as a last-ditch effort to halt the worsening violence in Syria, but Russia, Mr Assad's most powerful ally, has opposed Western and Arab insistence that he must quit the scene. The final communiqué said the transitional government "could include members of the present government and the opposition and other groups and shall be formed on the basis of mutual consent".
But, in a victory for Russian diplomacy, it omitted language contained in a previous draft which explicitly said it "would exclude from government those whose continued presence and participation would undermine the credibility of the transition and jeopardise stability and reconciliation".
The Russian Foreign Minister, Sergei Lavrov, said he was "delighted" with the result as it meant no foreign solution was being imposed on Syria. But Hillary Clinton, the US Secretary of State, said it clearly signalled to Mr Assad that he must step down.
William Hague, the Foreign Secretary, said Mr Assad and his close associates could not lead any transition. Accountability for war crimes must be part of such a process, he added in his speech to the meeting.
He also called for the UN Security Council to start drafting a resolution next week setting out sanctions against Syria, a move that he noted put him at odds with Russia.
Notably absent in Geneva were Iran, Syria's closest regional ally, and Saudi Arabia, a foe of both Damascus and Tehran and leading backer of the rebel forces opposing Mr Assad. Nor was anyone from the Syrian government or opposition represented.
Join our new commenting forum
Join thought-provoking conversations, follow other Independent readers and see their replies