Assad opens new front in war on his people
Rebels vow to fight back after soldiers target opposition stronghold on Turkish border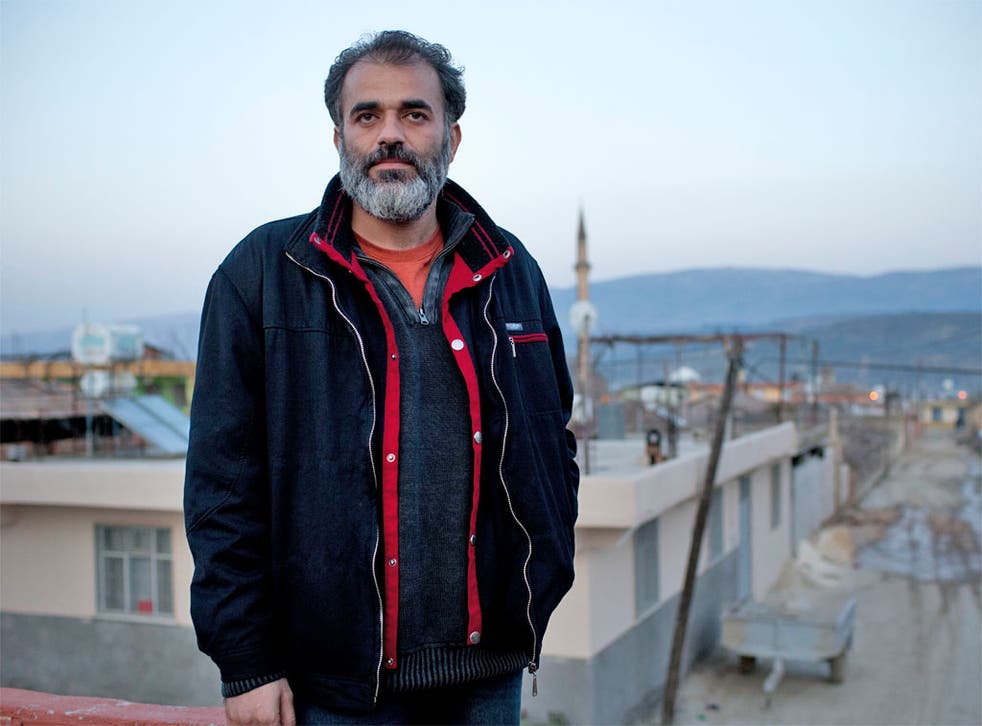 Syrian regime forces came in four pick-up trucks, some in uniform and others in civilian clothing – but all carrying guns. They found the man they sought working on a farm, there was shouting and then they shot him in the head.
"They dragged his body away and threw it into the back of one of the cars. One of the soldiers said they would have to dump it somewhere. They were so casual, it was as if they had just killed a stray dog," said 19-year-old Mohammed Hani. "This was not the first time this had happened, we have seen lots of people killed around here but now it's getting even worse."
This was just one death among many in this area during a violent and vengeful operation by the troops of Bashar al-Assad. Villages along the border between Syria and Turkey have been systematically cleansed in an apparent attempt to destroy supply routes vital for opposition safe havens.
With a death toll of around 80, Idlib province has experienced more people killed in the last 48 hours than Homs, the pre-eminent centre of resistance. That city has been subjected to continuous bombardment, which claimed the lives, among others, of journalists Marie Colvin and Remi Ochlik. In this region, many of the fatalities have been targeted executions, with the seeming aim of exterminating activists and crushing resistance.
Wassim Sabbagh, who is directing communications for the rebels in the Idlib border area, said: "What we saw in these attacks is the total disregard with which Bashar al-Assad holds the people of Syria. Regime forces have gone into these villages and killed people and destroyed homes just as a punishment for carrying out protests."
The Turkish hamlet of Hacipasa, straddling the frontier, is one of the bases used by the rebels. Bullets regularly stray from fire fights in adjoining fields and hills. Swirls of smoke rose yesterday from mortar rounds which, the revolutionaries claimed, were aimed at a community centre used by protesters in the Syrian village of Asmarin.
Mr Hani, who is Turkish, said: "We have families on both sides of the border and see what is happening. I was working in Libya and got stranded during the revolution. Terrible things happened there and now the same is happening here. We don't know how many were killed in the last two days."
According to the Syrian Network for Human Rights, 32 men, mostly young, were killed at the villages of Idita, Iblin and Bashon. Another dozen died at Darcush when an attack by regime troops began on Tuesday morning following a demonstration. A convoy including five members of the local campaign group who were arrested and being taken to nearby Jar Ash Shaghur was ambushed by revolutionaries.
"We failed to get the men free, but we have to rescue them, they are leaders of the revolution in this area," said Izzedin Hihano, the rebel commander in charge of defending the villages in this stretch of the border. "But, more than that, they will be killed. They will not die quickly, they will be tortured."
Commander Hihano, a former marble craftsman, is the head of the Martyr Hisham Haboub Group, named after a fallen rebel which has about 300 fighters in its ranks. "There are another 700 in this area. But we are very short of ammunition ... that is the main problem."
Yesterday, Commander Hihano went back into Turkey, where he stays in a refugee camp, with the mission of buying ammunition.
The revolutionaries were able to bring their own injured, as well as some civilians, towards the border, thanks to subterfuge of the residents in one village. "Some of the wounded were saved. They pretended to hold a march in honour of Bashar al-Assad. The soldiers were surprised, but they went away to fight the revolutionaries," said Haitham al-Baid, who lives in Iblin.
"That created a passage and they could take wounded people out."
Commander Hihano said: "The fight will continue – we have no choice. But the priority is to get medical help. Assad has declared war on his own population, you have seen that, so it is up to us to protect the welfare of people."
Join our new commenting forum
Join thought-provoking conversations, follow other Independent readers and see their replies