Bashar al-Assad: 'Remember me as the man who saved Syria'
Speaking to Spanish newspaper El Pais, he added that he was 'ready' for a ceasefire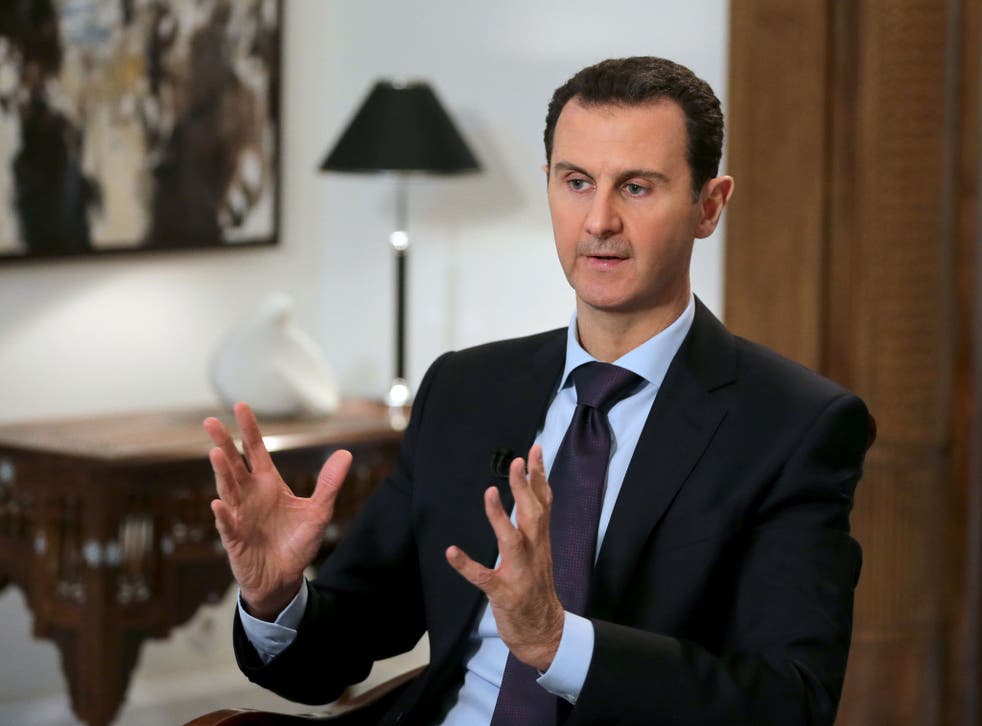 Syrian President Bashar al-Assad has said he wants to be remembered a decade from now as the person who saved his country.
As the civil war, which has claimed more than 250,000 lives, enters its sixth year President Assad said to the Spanish newspaper El Pais: "In 10 years, if I can save Syria as president – but that doesn't mean I'm still going to be president in 10 years, I'm just talking about my vision of the 10 years.
"If Syria is safe and sound, and I'm the one who saved his country – that's my job now, that's my duty.
He added: "If the Syrian people want me to be in power, I will be. If they don't want me, I can do nothing, I mean, I cannot help my country, so I have to leave right away."
Assad said that he was ready to implement a long-sought ceasefire, dependent on the condition that the "terrorists" – the regimes term for all rebel groups – and their international backers did not use it as a chance to gain ground.
The peace talks have faltered in recent days as the fighting in the war-torn region has intensified, especially in the northern Aleppo district where the Syrian regime has been pressing an offensive.
Speaking to El Pais, he said he was "ready" for a ceasefire, but warned it should not be exploited by "the terrorists" to improve their positions, using the regime's term for all rebel groups.
"It's about preventing other countries, especially Turkey, from sending more recruits, more terrorists, more armaments, or any kind of logistical support to those terrorists."
Before the ceasefire deal was announced the Syrian president told AFP news agency that he realised the involvement of regional and international forces "means that the solution will talk a long time and will incur a heavy price.
President Assad, whose fate has been a key sticking point in efforts to end the civil war, also vowed to retake the whole of Syria by force.
Join our new commenting forum
Join thought-provoking conversations, follow other Independent readers and see their replies