British academic deported from Turkey after 25 years over 'terror propaganda' claim
Authorities say Chris Stephenson was distributing Kurdish leaflets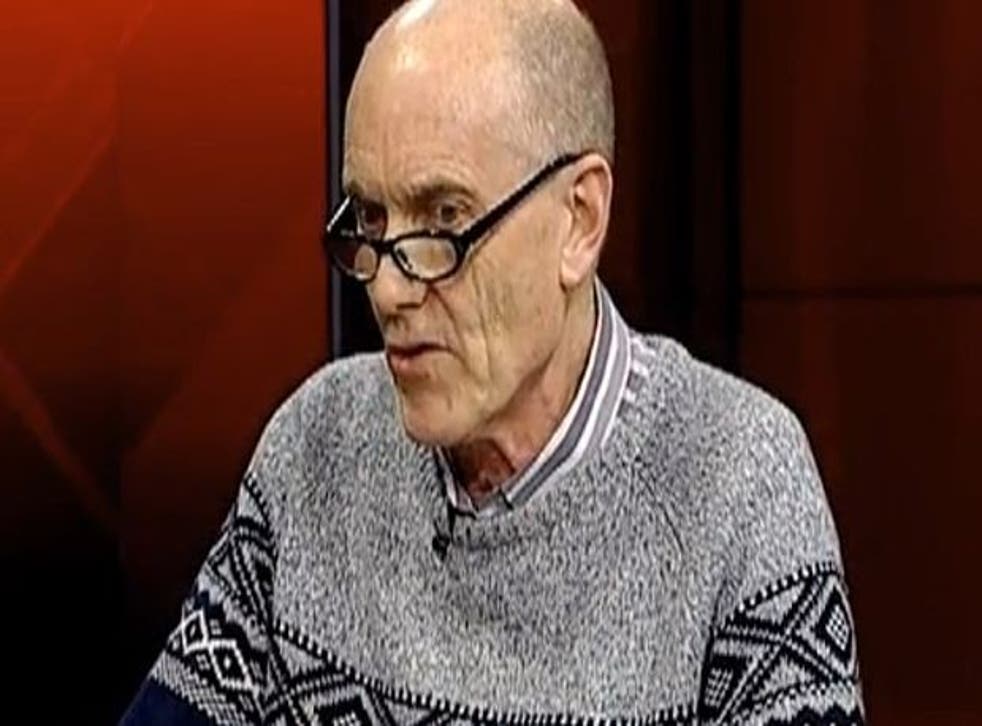 A British academic has been deported from Turkey after being accused of "making terrorist propaganda" for allegedly handing out Kurdish leaflets.
Chris Stephenson, whose wife is a Turkish citizen, told the Associated Press before boarding a flight that there was "no offence, no trial, just an administrative decision to deport me after 25 years of residency in Turkey."
The timing is deeply embarrassing for European Union leaders, who will meet on Thursday in Brussels to cement a controversial deal with Turkey aimed at tackling the refugee crisis.
It comes amid a wider crackdown on academics, journalists and lawyers in the name of combating terrorism, prompting critics to warn the EU against striking a deal with Ankara at a time of growing human rights concerns.
President Recep Tayyip Erdogan called on the Turkish parliament to move swiftly to broaden anti-terror laws. The state argues that such measures are necessary to protect national security, but human rights groups fear they will be used to stifle debate about a recent flare-up in the long-running conflict between Kurdish militias and the Turkish state.
Mr Stephenson, who worked as a computer sciences lecturer at Istanbul's Bilgi University, was detained on Tuesday while attending a court hearing to support three fellow academics accused of "spreading terrorist propaganda". They had added their names to a petition that strongly criticised a Turkish government operation to crush Kurdish militias in the south-east of the country.
Mr Stephenson was accused of distributing propaganda for the outlawed Kurdistan Workers' Party (PKK). He disputed this, saying that security guards simply leaflets in his bag that were issued by a Kurdish-rooted political party and invited people to a Kurdish festival. He said that a reference to Kurdish self-determination and a small picture of a barricade were deemed to constitute terror propaganda.
He was briefly released, but a prosecutor demanded his deportation. Mr Stephenson said that wife and teenage daughter both remained in Turkey and described his treatment as "very scary and wrong." His lawyer said he planned to appeal. The three academics whom Mr Stephenson was supporting remained in custody.
European leaders have already come under fire for putting Turkey at the heart of its efforts to slash the numbers of refugees and migrants arriving on their shores. Under a draft deal set out last week, Ankara agreed to allow everyone who travelled illegally to Greece from Turkey to be sent back. In exchange, EU countries would relocate one Syrian for each one accepted by Turkey.
Billions of pounds in aid money would be granted to support the 2.7 million Syrians already registered in Turkey. Ankara would be granted a speedier timetable for both visa-free travel for Turkish citizens to the Schengen Zone and its bid for EU accession.
European Council President Donald Tusk, who will chair the EU summit, said there was "still a lot to do" over the deal, and success could hinge on Ankara acting to support peace talks in Cyprus, an EU member. Cypriot President Nicos Anastasiades has threatened to veto any progress in Turkey's accession talks.
Russia's withdrawal: Syria responds
Russia's withdrawal from Syria did not come as a surprise, the head of the Syrian government delegation has claimed at peace talks in Geneva.
Many viewed the decision as a sign that Vladimir Putin no longer saw Mr Assad as indispensable. But Bashar Ja'afari, head of the Syrian delegation, said: "The Russian decision to withdraw partially from Syria was taken jointly… It wasn't a surprise."
Mr Ja'afari rejected Kurdish talk of a federal model for Syria. "What we talking about here is how to keep the unity of Syria," he said.
Reuters
Join our new commenting forum
Join thought-provoking conversations, follow other Independent readers and see their replies