British pensioner on Pakistan's death row on blasphemy charge shot by policeman
A Christian pastor was also reportedly killed in the same incident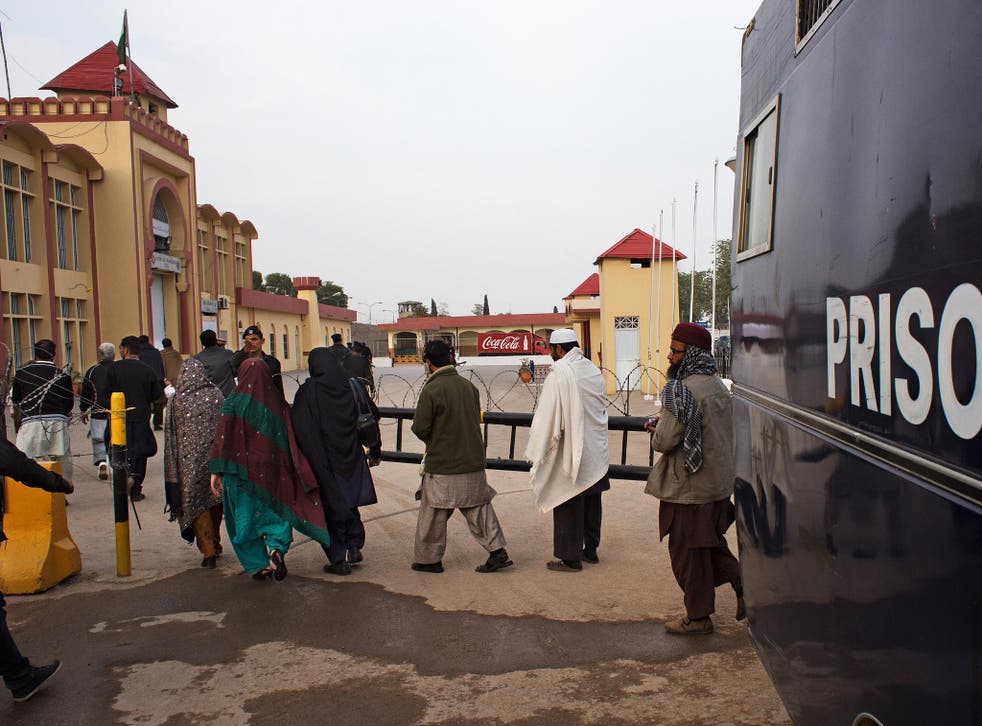 A British pensioner who was sentenced to death after being convicted of blasphemy, has been shot and injured by a policeman inside the Pakistani jail where the 70-year-old was on death row. A Christian pastor was reportedly killed in the same incident.
Muhammad Asghar, who is from Edinburgh and whose family says he has a history of mental illness, was shot in Adiala Jail in Rawalpindi on Thursday morning by a member of a specialist police unit allegedly using a concealed weapon. Pastor Zafar Bhatti was killed in the same incident, Reuters reported.
Mr Asghar was arrested in 2010 and sentenced to death in January this year after a disgruntled tenant presented letters he had written saying he was a prophet. During his trial, his family tried to present evidence that he was suffering from paranoid schizophrenia.
A lawyer for Mr Asghar, who asked not to be identified, said they had been told the pensioner had been shot in the back at 8.30am by a police constable attached to a specialist unit.
"We know it was a concealed weapons. Firearms are not allowed inside that part of the jail," the lawyer told The Independent. "He had recently been moved to a separate area within death row for blasphemy cases."
The lawyer added: "We had been raising concerns about his safety with the authorities. Now our worst nightmare has come true."
Mr Asghar has been taken to an undisclosed government hospital. His condition remains unclear though some reports said he was out of danger.
The Reuters news agency said Mr Bhatti, who worked to protect the rights of the Pakistan's beleaguered Christian minority, was on trial after an Islamic leader accused him in 2012 of sending text messages derogatory to the prophet Mohammed's mother. He had denied the allegations and evidence suggested the phone did not belong to him.
The attack is just the latest incident that underscores the lethal grip exerted by Pakistan's notorious blasphemy laws. The legislation, introduced under British rule and then tightened during the years of military dictator Muhammad Zia-ul-Haq, has become increasingly controversial and ever more deadly.
Campaigners say that the laws, which carry the death penalty, are routinely used to settle personal scores and grudges that have nothing to do with Islam.
While no-one has ever been executed for blasphemy, many accused have been attacked and killed and lawyers and judges have been threatened. A recent report by a US government advisory panel said there were 14 people on death row in Pakistan and 19 others serving life sentences for insulting Islam.
Last week, a moderate academic from Karachi, Muhammad Shakeel Auj, was shot and killed. The attack followed a campaign two years ago when he was accused of blasphemy over a speech he had made when he visited the US.
Two prominent politicians who suggested reforming the law have been killed. Salmaan Taseer, the then governor of Punjab province, was assassinated by his own elite police bodyguard. His killer, Mumtaz Qadri, who was convicted and sentenced to death, is among the other inmates of Adiala jail.
A spokesman for the British High Commission in Islamabad said: "We can can confirm that a British national has been injured inside a jail in Pakistan. We have raised our concerns with the authorities."
Join our new commenting forum
Join thought-provoking conversations, follow other Independent readers and see their replies