Chechen Isis fighters under Omar al-Shishani threaten to take fight to Putin
Commander al-Shishani is one of many Islamist Chechen fighters in Isis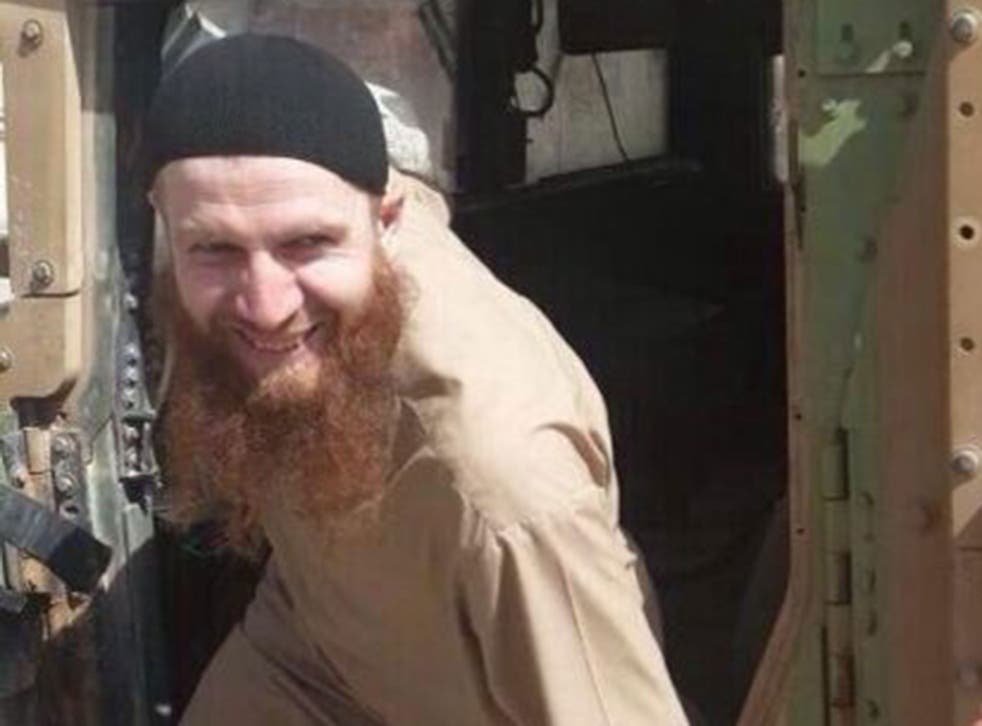 Isis' Chechen military commander has threatened that Russia will be the group's next target.
Omar al-Shishani phoned his father back in Georgia's Pankisi Gorge saying that he would have "revenge" on Vladimir Putin, Bloomberg reported.
"He said 'don't worry dad, I'll come home and show the Russians,'" his father Temur Batirashvili said.
"I have many thousands following me now and I'll get more. We'll have our revenge against Russia."
Estimates for the number of Chechens fighting in Syria range between 200 and 1,000 and there is growing concern that Isis fighters are being trained to commit terrorist attacks on their return.
Many of the fighters are reportedly from the Pankisi Gorge on the border of Georgia and Chechnya, like al-Shishani, in the Caucasus region wedged between Russia, Iran and Turkey.
Some Isis militants are believed to be veterans of the separatist Chechen wars or relatives of exiles, disaffected by a lack of jobs and angered by Russia's perceived dominance in the Caucasus.
Conflict between Russia and Chechnya dates back centuries, including two wars in the past 25 years after the former Soviet republic declared independence, and numerous bombings and terrorist attacks.
In August, a video emerged of other Isis fighters vowing to attack Russia and "liberate" Chechnya and the Caucasus.
"Allah willing, we will take them and liberate Chechnya and the Caucasus…your throne is being threatened by us.
"Allah will grant us success. We are coming."
Claims that the planes had been sent from Russia were not verified but following the threats, Ramzan Kadyrov, President of the Chechen Republic, strongly condemned the video.
"Those b******s have nothing to do with Islam. They are enemies of Muslims everywhere," he wrote on his Facebook page according to a translation by Russia Today.
"Whoever dares to threaten Russia and say out loud the name of our President Vladimir Putin will be destroyed right where he is…these people will end their days under the hot sun of Syria and Iraq and moments after death they will be greeted by the flames of eternal hell."
Al-Shishani, whose real name is Tarkhan Batirashvili, is believed to be 28 and was radicalised in prison after being dismissed from the Georgian army and arrested for illegal weapons possession.
After being released from prison because of bad health, he was reportedly freed in 2012 and travelled to Syria where he rapidly rose up the Isis ranks.
In pictures: The rise of Isis

Show all 74
He was promoted to be the commander of units in Syria but recently his title on videos has appeared just as "commander" suggesting he may be heading the entire Isis army.
Georgia, like Britain and other countries with citizens known to be fighting with Isis are taking rapid measure to track the militants and ensure they cannot return to their home country.
Irakli Sesiashvili, chairman of the Georgia's Defence and Security Committee, told Bloomberg: "Our aim is to prevent others from following the path so they won't think that if they do the same it will go unpunished."
Join our new commenting forum
Join thought-provoking conversations, follow other Independent readers and see their replies