Cleric who claimed 'every Muslim should be a terrorist' and blames George Bush for 9/11 given prestigious award by Saudi Arabia
Naik said that "Even a fool would know that this was an inside job"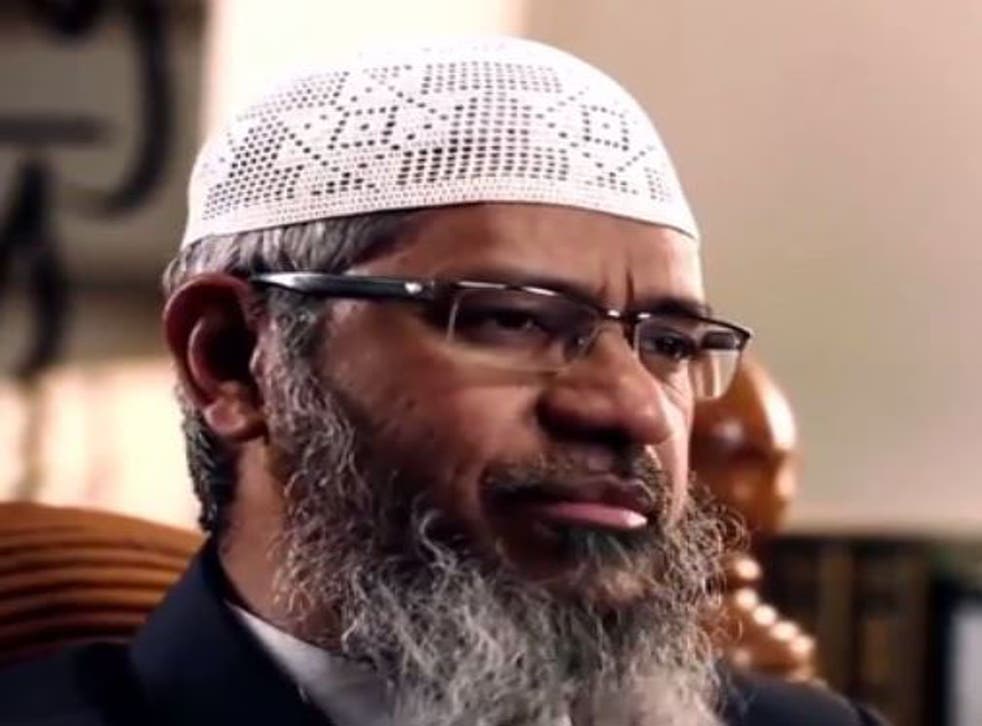 An Indian television preacher who called the 9/11 attacks an "inside job" has received one of Saudi Arabia's most prestigious prizes on Sunday for "service to Islam."
Dr Zakir Naik, the President of the Islamic Research Foundation in India, was one of the five recipients of the King Faisal international prize from the gulf state's King Salman during a ceremony at the luxury Riyadh Hotel.
The annual prizes are a project of the King Faisal Foundation, established in 1976 by the children of King Faisal bin Abdul Aziz who died in 1975.
The honour was bestowed on Dr Naik for being one of the most renowned non-Arabic speaking promoters of Islam.
He established the Peace TV Channel that, according to its website, promotes "Truth, Justice, Morality, Harmony and Wisdom for the whole of humankind" through "presenting Islam and removing misconceptions about Islam." It is broadcast in over 200 countries.
In a video-conference aired at the ceremony Dr Naik said: "Islam is the only religion that can bring peace to the whole of humanity."
He claimed in 2006 that he supported Bin Laden and that "Every Muslim should be a terrorist."
In a July 2008 Peace TV broadcast, Dr Naik suggested that al-Qaida was not responsible for flying hijacked airliners into New York's World Trade Centre on 11 September 2001, killing almost 3,000 people. He has reiterated the claim since.
In June 2010, the cleric was banned from entering Britain for "numerous comments" which showed "unacceptable behaviour" by Home Secretary Theresa May. He claimed that just a year before he had been courted by MI6 to help reach out to misguided Muslims in the UK.
He said on Sunday that he would donate all of his $200,000 (£130,000) prize money to Peace TV.
Join our new commenting forum
Join thought-provoking conversations, follow other Independent readers and see their replies