Comedienne Sarah Silverman's sister arrested at Western Wall in Jerusalem for wearing male prayer shawl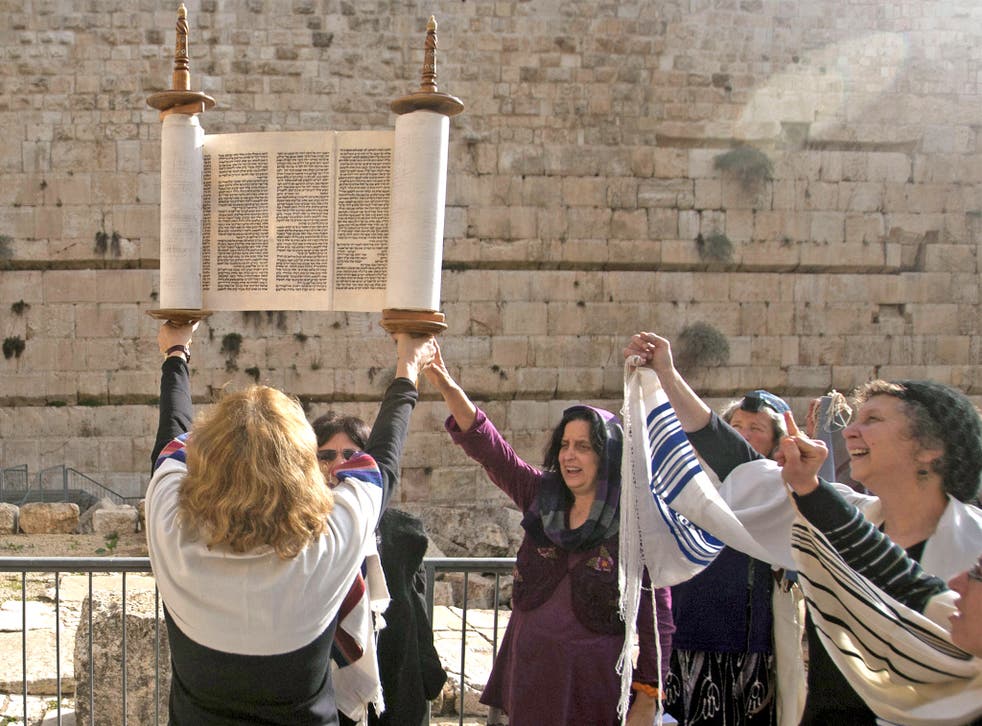 The sister of comedian Sarah Silverman was arrested at Jerusalem's Western Wall today for wearing a male prayer shawl during an attempt by women to pray at Judaism's holiest site.
Rabbi Susan Silverman – a member of the liberal Reform movement - and her daughter Hallel, were detained by police for wearing a blue and white tallitot, a shawl reserved only for orthodox men. Rabbi Silverman belongs to 'Women of the Wall' – a group that visits the site each month wearing traditionally male religious garb. Yesterday as many as 300 people gathered at the Western Wall in Jerusalem's Old City, to protest at the orthodox control of the site.
The issue of women praying at the Western Wall is fraught. Only a small section of the ancient site is reserved for women, with the rest given over to male worship. Before last month's general election, Israeli Prime Minister Benjamin Netanyahu said that he would consider ways of making the situation more equitable, despite a 2003 Supreme Court decision that upheld the divide.
Sarah Silverman, who often uses her Judaism as part of her comedy act, took to social media site Twitter yesterday to praise her Israeli-American sister: "SO proud of my amazing sister @rabbisusan & niece@purplelettuce95 for their ballsout civil disobedience. Ur the tits! #womenofthewall". Ms Silverman's niece responded with a message that read: "@SarahKSilverman hey auntie, want a copy of my mugshot?"
The police confirmed that the arrests of 10 women were connected to the wearing of "male style" tallitot. The monthly prayer sessions are usually highly charged, and often there are arrests.
"It's unacceptable that the police are stopping women from wearing tallitot, it's like Iran. I can't believe they are stopping people from praying one way or another," Ilon Bar-Tov, a paratrooper who fought in the Old City during the 1967 Israel-Arab war, told the Jerusalem Post newspaper.
Join our new commenting forum
Join thought-provoking conversations, follow other Independent readers and see their replies