Concern mounts for missing Israeli teenagers last seen hitch-hiking in the West Bank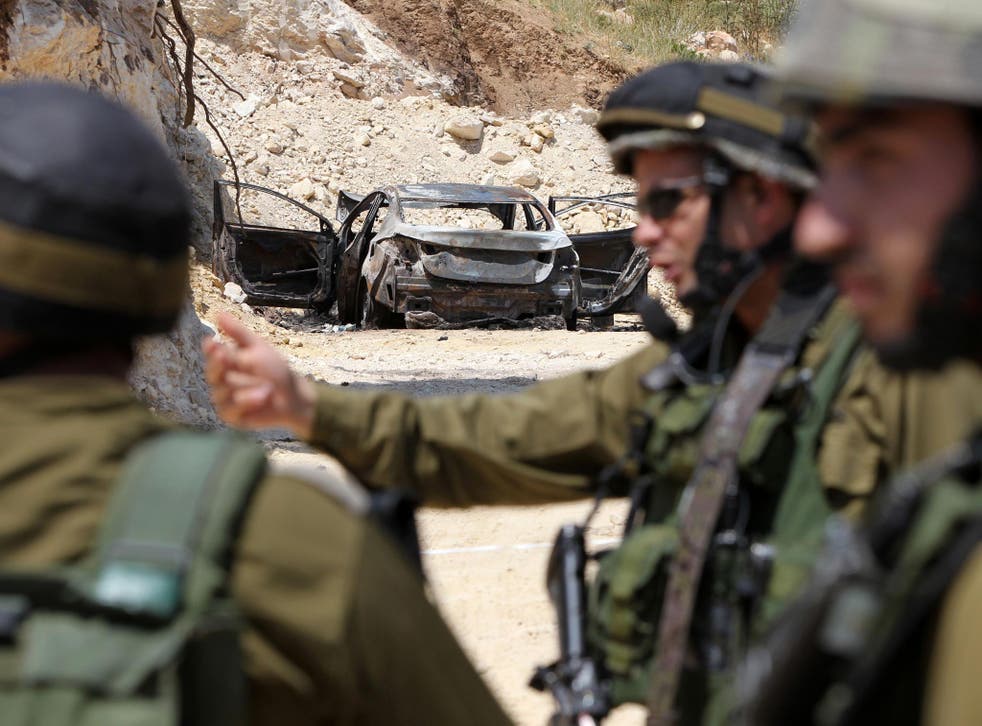 Concern was mounting today for the lives of three Israeli teenagers who according to news reports were last seen Thursday night at a hitch-hiking station near a settlement in the occupied West Bank and are thought by authorities to have been kidnapped by Palestinians.
Israeli Prime Minister Benjamin Netanyahu convened top security leaders this evening as troops conducted sweeps in Palestinian villages and towns in the southern West Bank including Idna, Dura, Halhoul and Hebron.
Palestinian media reports said a burned car was found in the Dura area and it was being checked to see if there was a connection to the disappearance of the youths.
Two of the youths are aged 16 and one is aged 19. All three are students at religious seminaries on West Bank settlements.
Beyond the human tragedy, if the three came to harm it would greatly increase tensions in the already fraught relations between the Palestinian Authority and Israel.
Mr Netanyahu's office released a statement saying 'Israel views the Palestinian Authority (PA) as responsible for the safety of the youths.'
According to self-rule agreements, the PA has responsibility for security in Palestinian towns and cities, while Israel maintains security control over most of the territory of the West Bank.
Leaders of the militant Hamas movement have said in recent days that the only way to gain releases among the 5000 Palestinian prisoners in Israeli jails is to kidnap soldiers.
The last phone contact with the youths was at 10:30 pm, according to Israel Radio.
Brigadier General Moti Almoz, the army spokesman, said: "We are undertaking a very big intelligence effort and trying to trace the actions [of the three] in the last hours before their disappearance."
Israel's Shin Bet security agency has been warning in recent weeks of stepped up efforts by Palestinians to kidnap Israelis in the West Bank and says orders to carry out abductions have emanated from the prisons.
Last September, an Israeli soldier was killed in the West Bank after a Palestinian co-worker in an Israeli restaurant convinced him to come to his West Bank village, where he killed him.
In 2006, an 18 year old settler was kidnapped in the northern West Bank, and then shot in the head.
Join our new commenting forum
Join thought-provoking conversations, follow other Independent readers and see their replies