Couple arrested in the United Arab Emirates for 'having sex outside marriage'
Woman detained for further examination after doctor discovered she is pregnant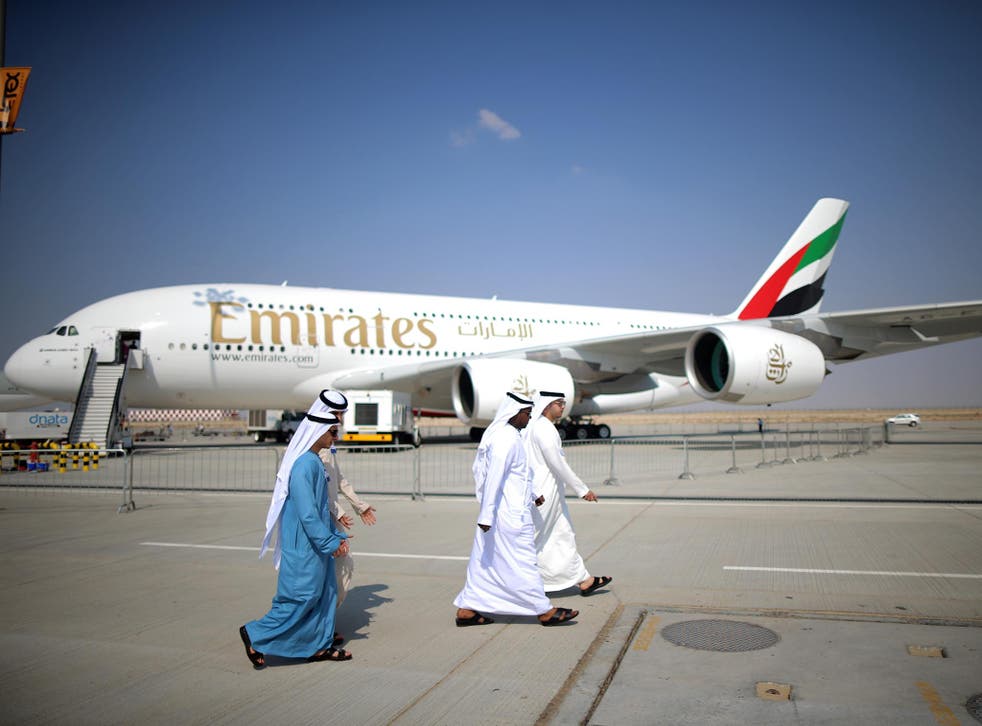 A couple have been detained in the United Arab Emirates for having sex outside of marriage, according to a relative.
The South African man and his Ukranian fiancee were reportedly arrested after a doctor in Abu Dhabi who treated Ms Nohai for stomach cramps discovered she was pregnant.
Emlyn Culverwell' 29, and Iryna Nohai, 27, have not yet been charged by authorities in the Islamic country, who are reportedly still investigating.
South Africa's foreign ministry said it was unable to help the couple as it is a matter of domestic UAE law, the South African News24 website reports.
Mr Culverwell's mother, Linda, said she was unable to get any answers from either the authorities in Abu Dhabi, the South African Embassy in the UAE or the South African consulate there.
Mr Culwerwell's employer, Yas Waterworld, told his family formal charges have not yet been brought because Ms Nohai is apparently undergoing "further tests" to determine how long she has been sexually active.
"For heaven's sake, how can they supposedly determine that?" his mother said.
"It must feel as if she is being raped by the authorities.
"The only thing they did which was wrong, was to fall in love. It makes no sense.
"We are trying to get messages to the two to say we love them and that they shouldn't be worried... what concerns me most, is that we actually haven't got a clue how they are. All the Department of International Relations is prepared to say is that we have 'to be patient', but there are three lives at stake here."
A spokesperson for the department, Nelson Kgwete, said the couple was being prosecuted in terms of UAE laws and that the South African Government could do nothing about it.
"The South African Government is aware of the case, but unfortunately cannot provide legal assistance. As [the] department all we can do is monitor the situation and try to ensure that they are fairly treated."
In 2008, a British couple, Vince Acors and Michelle Palmer, were given jail sentences for having sex in public in the UAE after they were caught together on a Dubai beach – although they had their sentences suspended when they signed a court document agreeing to marry on their return to England.
The promised marriage did not happen, not least because Mr Acors had a wife already.
In the UAE, all sex outside marriage is illegal, although in Dubai, a blind eye is usually turned to unmarried western couples who co-habit.
An unmarried woman who gives birth in the UAE may encounter problems registering the birth of her child, according to advice from the British Government, which says: "To get a birth certificate from the UAE authorities, you must provide a marriage certificate and the authorities may compare the date of the marriage against the estimated date of conception."
Join our new commenting forum
Join thought-provoking conversations, follow other Independent readers and see their replies