Death toll in Beirut building collapse rises to 18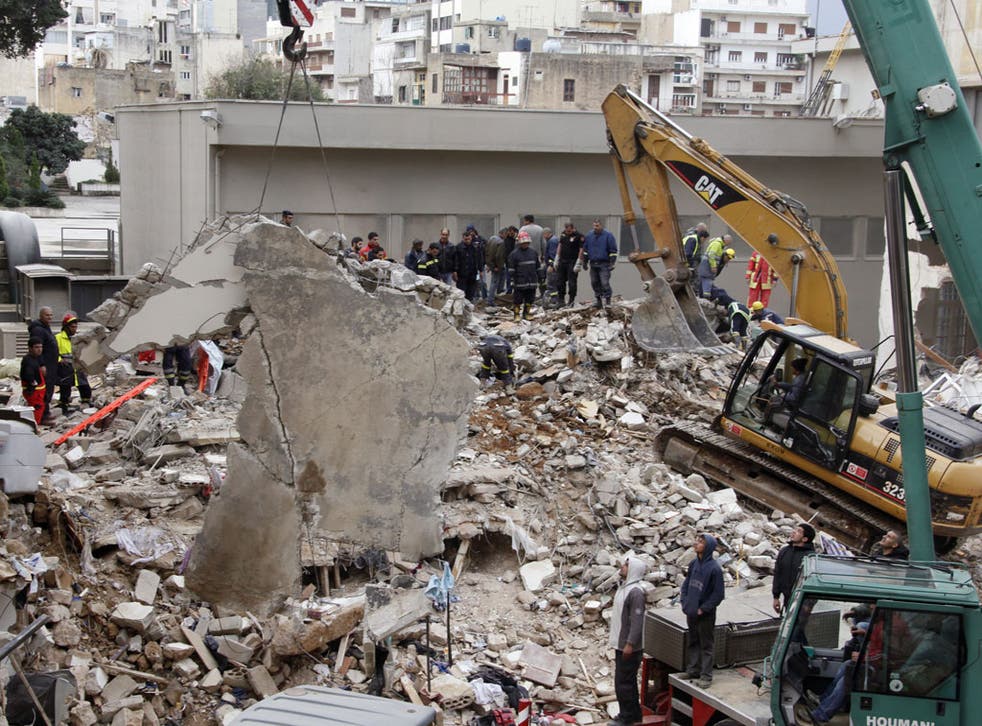 Lebanese security officials said today that the death toll from the collapse of a five-story residential building in Beirut has risen to 18, most of them foreigners.
The officials say search operations are continuing today and no survivors are expected to be pulled from the rubble.

They say the building collapse last night killed four Lebanese, including a 15-year-old girl, as well as 14 foreigners, most of them Sudanese.

Building collapses in Lebanon are rare. The officials said it was not clear what led to yesterday's collapse. Possible causes were cracks in the old building made worse by heavy rain or the effects of several nearby construction sites.
AP
Join our new commenting forum
Join thought-provoking conversations, follow other Independent readers and see their replies