Donald Trump caught in middle of Israel-Iran row over ballistic missile test claim
US State Department says it is studying evidence Iran conducted a medium-range missile test violating terms of 2015 nuclear deal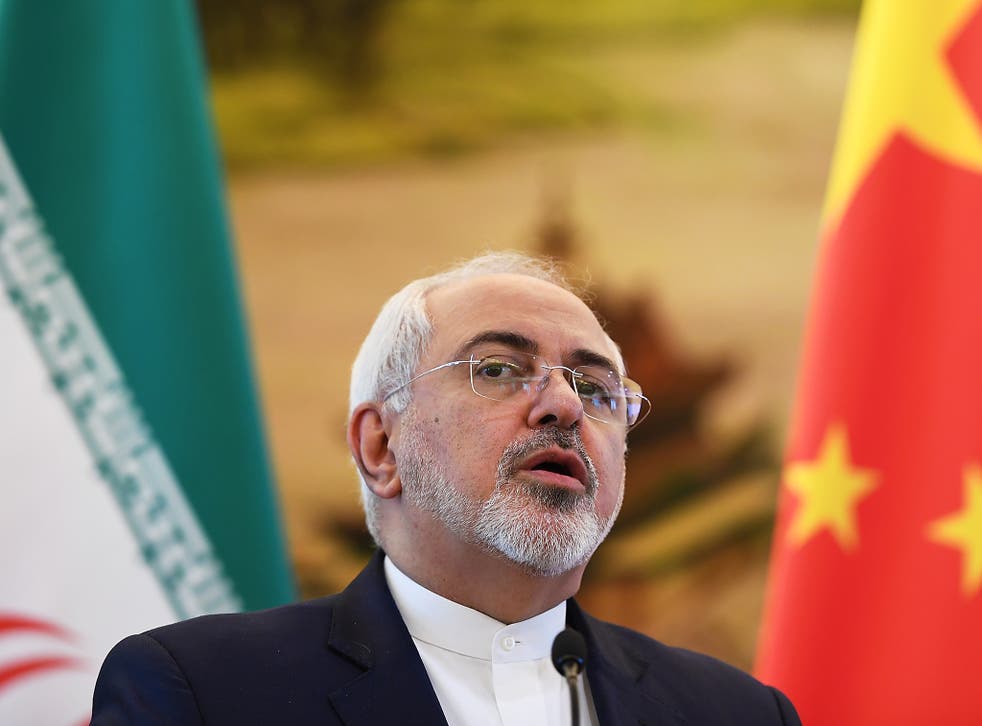 Donald Trump has faced his first Middle Eastern diplomacy spat as US President in the face of growing international concern over the alleged testing of a ballistic missile by Iran.
US State Department spokesperson Mark Tone said on Monday that Tehran had test-launched a medium-range ballistic missile that exploded after 630 miles (1,000 km) and ended with a "failed" re-entry into the atmosphere. No other details were given.
Iranian Foreign Minister Mohammad Javad Zarif refused to confirm or deny to reporters on Tuesday whether the test had taken place, reiterating that Iran would "never use ballistic missiles to attack another country".
Iran's missiles, he added, are "not designed for the capability of carrying a nuclear warhead", and therefore not part of the 2015 nuclear deal struck between the country and world powers.
Several non-nuclear tests have taken place since then.
Mr Zarif said he hoped the issue would not be used as "an excuse by the new US administration to create new tensions".
The historic US-Iran nuclear deal was implemented in July 2015. It eased the international sanctions that have crippled Iran's economy for decades in return for curbs to the country's nuclear programme, reassuring the international community that Tehran – which has sworn the destruction of Israel – was not seeking to develop a nuclear bomb.
On the campaign trail Mr Trump called the deal "a disaster" and suggested his administration would abandon it, although such rhetoric has simmered down since he won the US election last November.
Trump boasts about watching 'top secret' Iran video
The White House said on Monday it was looking into whether the missile test violated the UN Security Council that ratified the 2015 accord, and the UN is holding emergency talks on the matter at the request of the US.
Israel, which Mr Trump views as a major ally, was was quick to condemn the missile testing.
Prime Minister Benjamin Netanyahu called it a "flagrant violation" of the Security Council resolution that "must not go unanswered", adding that he would bring up the possibility of reinstating sanctions when he met with President Trump next month.
Russia – Iran's major ally, but a country with which Mr Trump's administration is seeking better relations than under Barack Obama – said the test did not contravene the UN resolution.
Tensions are already flaring between the US and Iran after President Trump's executive order temporarily banning citizens of Iran and six other Muslim countries from travelling to the US.
In a reciprocal move, Mr Zarif said that Americans would not be issued travel visas until further notice.
Join our new commenting forum
Join thought-provoking conversations, follow other Independent readers and see their replies