Dozens of arrests in Turkish Erdoğan opposition crackdown
Supporters of the Islamic cleric Fethullah Gülen have been detained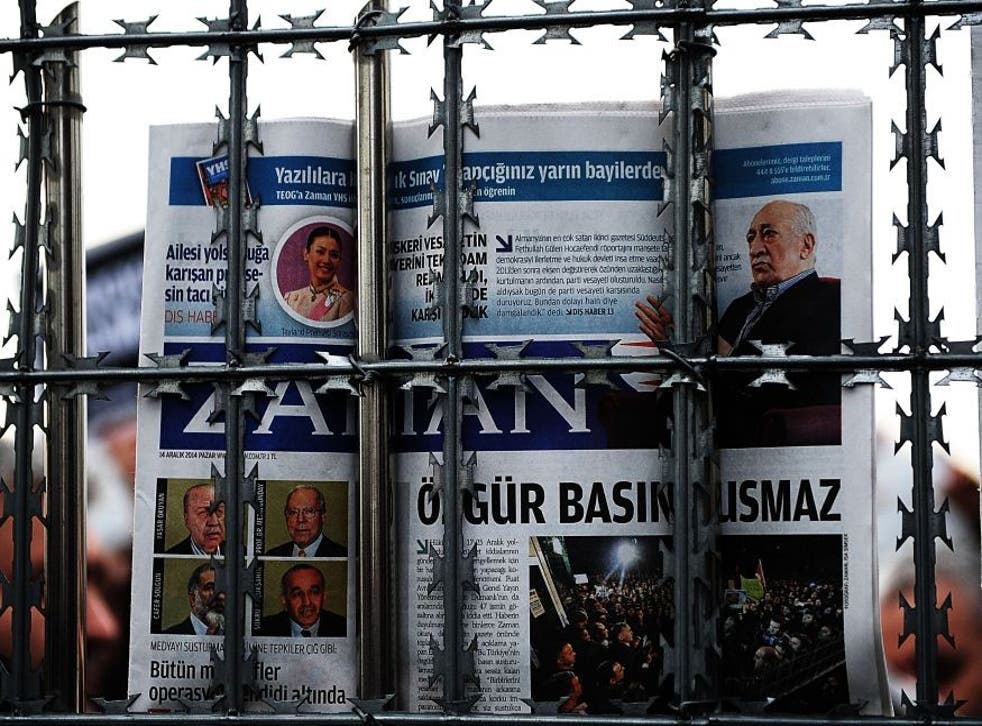 Police have detained 24 people across Turkey this weekend believed to be close to the country's Gülenist opposition movement, including the editor of one of the country's newspapers.
Those arrested were detained in a dozen different cities and included journalists, television producers, and police.
Gülenists are those loyal to Fethullah Gülen, an Islamic preacher who currently resides in the United States in self-imposed exile from the Turkish Erdoğan government.
Mr Gülen has some support in the country's judiciary, police forces, and parts of the media. He is an outspoken critic of the current president Recep Tayyip Erdoğan and his devotees are involved in a power-struggle at all levels of government against the president's supporters.
The current backdrop for the power struggle is an on-going investigation into corruption in the country, over which several government ministers have already resigned.
There is a belief in the Erdoğan camp that the corruption investigation was a power-grab by Gülenists; during a speech on Saturday, Mr Erdoğan vowed to "bring down the network of treachery and make it pay".
According to the state-owned Anadolu news agency, a court issued a warrant to arrest 32 people connected to the movement.
24 of those people were detained in raids in Istanbul and other cities across the country on Sunday. The agency said those detained were suspected of "using intimidation and threats" to gain control of the state.
Among the figures detained is Ekrem Dumanli, the editor-in-chief of the newspaper Zaman. His arrest at the newpaper's Istanbul headquarters was broadcast live on television.
The chief executive of Samanyolu television, Hidayet Karaca, also has a warrant out for his arrest, as well as the producers of two television shows on the network.
Both Karaca and Dumanli are believed to be close to Gülen.
Journalists protested outside the headquarters of Zaman shouting "free press cannot be silenced". The Human Rights Watch group said the detentions look "like another attempt to crack down on critical media".
Join our new commenting forum
Join thought-provoking conversations, follow other Independent readers and see their replies