Egypt prosecutor killed in Cairo car bomb blast
Seven other people reportedly injured after blast rips through vehicle convoy in suburb of Egyptian capital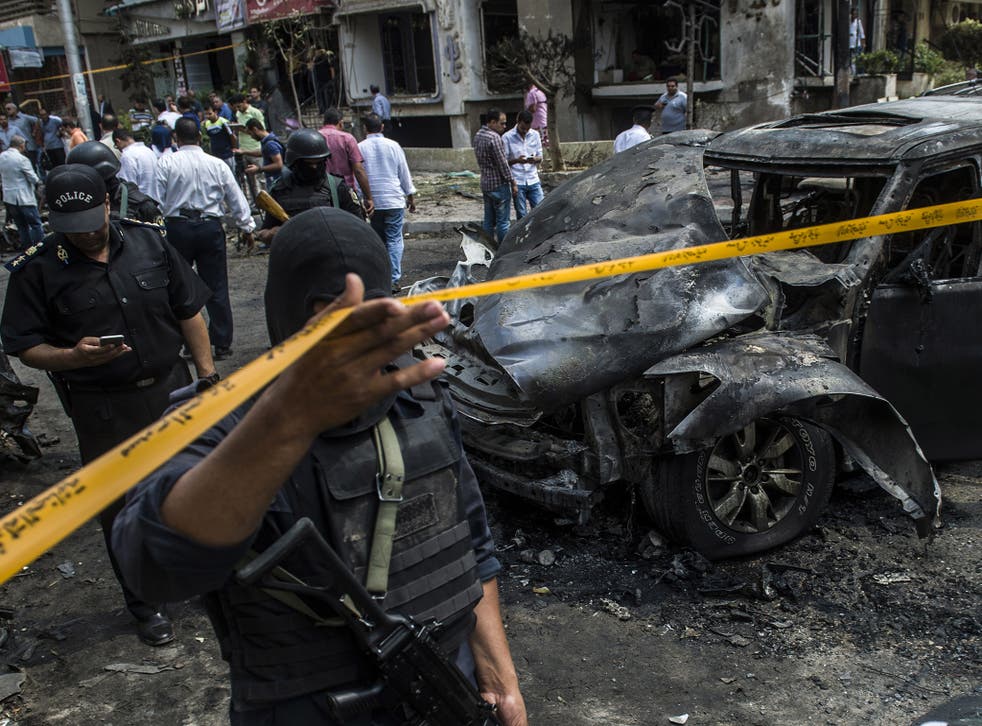 Egypt's state prosecutor has died following a car bomb attack on his convoy as he was leaving his home in a Cairo suburb.
A bomb blast tore through the convoy carrying Hisham Barakat in the Egyptian capital's eastern suburb of Heliopolis.
The prosecutor died of his injuries a few hours later, according to Egyptian media.
He had received multiple wounds to the shoulder, chest and liver, according to a medical official at the nearby Nozha hospital, where he was taken after the attack.
Seven other people were injured in the blast, according to reports, including two of Barakat's bodyguards.
Initial reports said that a car detonated after ramming the convoy, but later report said the bomb had been detonated remotely.
Footage from the scene of the blast showed cars charred and wrecked from the explosion, as black smoke rose from the site.
A little-known group calling itself the 'Giza Popular Resistance' initially claimed responsibility for the attack in a posting on its Facebook page, but later withdrew the claim.
Last month, Isis's Egypt affiliate urged followers to attack judges, opening a new front in an Islamist insurgency in the world's most populous Arab state. Earlier in the same month, three judges were shot dead in the northern Sinai city of al-Arish.
The attack comes in the days following an attack calimed by Isis on holiday makers in Tunisia in which 38 people were killed.
(Additional reporting by agencies)
Join our new commenting forum
Join thought-provoking conversations, follow other Independent readers and see their replies