Egyptian father 'used coronavirus lie' to trick daughters into FGM
Girls were given drug that knocked them out, public prosecutor's office says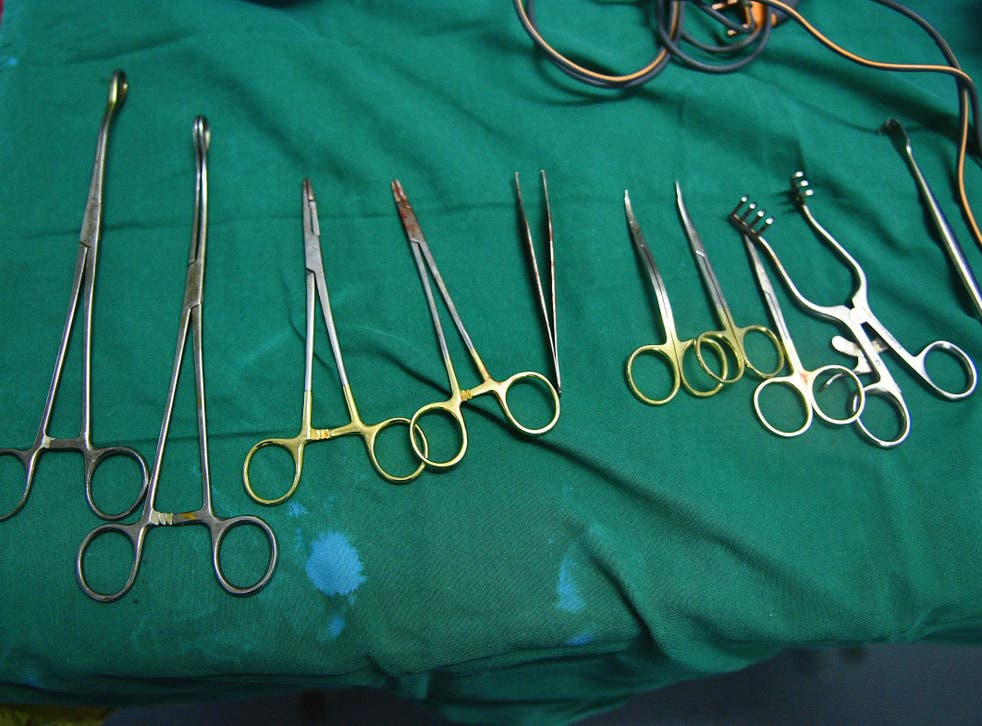 A man has been accused of tricking his daughters into undergoing female genital mutilation (FGM) after telling them the doctor was visiting for coronavirus vaccinations.
Authorities in Egypt have said they will prosecute the father of the three girls - all minors - who have claimed they were misled into having the procedure.
The children were expecting to be vaccinated against Covid-19, but were instead injected with a drug that knocked them out and then operated on, the public prosecutor's office said.
The mother – who is divorced from their father – notified authorities after the girls told her what had happened.
Egypt criminalised FGM in 2016, after the practice was banned eight years before.
Forgotten Women: Ending FGM in Kenya

Show all 13
The public prosecutor's office said it has "ordered the referral" of the doctor – charged with performing the procedure – and father – charged with assisting him in the alleged crime – "to an urgent criminal trial".
Doctors who carry out FGM can now be jailed for up to seven years in Egypt. Anyone who asked for it to be performed could face up to three years in prison.
However, no one has been successfully prosecuted under the 2016 law and women's rights groups in Egypt have said the ban has not been well enforced.
A 2016 survey by the UN Children's Fund showed 87 per cent of Egyptian women and girls aged 15-49 had undergone FGM, which is widely practised by both Christians and Muslims in the country.
Women's rights campaigners said the mother's decision to report the crime showed awareness of the damage FGM does was increasing and welcomed what they said was decisive action by the authorities.
"It is encouraging that authorities have started to take action against female genital mutilation and that girls and mothers have become more aware of the dangers of the procedure," said Entessar el-Saeed, head of the Cairo Centre for Development and Law.
The head of Egypt's National Council for Women, Maya Morsi, also welcomed the swift prosecution, tweeting that there should be no tolerance for the practice.
The ritual – which typically involves the partial or total removal of the external genitalia – is recognised as a human rights violation.
It can cause long-lasting mental and physical health problems including chronic infections, menstrual problems, infertility, pregnancy and childbirth complications.
At least 200 million girls have undergone FGM across more than 30 countries, according to Unicef, who added there are no exact worldwide figures.
Additional reporting by Thomson Reuters Foundation
Register for free to continue reading
Registration is a free and easy way to support our truly independent journalism
By registering, you will also enjoy limited access to Premium articles, exclusive newsletters, commenting, and virtual events with our leading journalists
Already have an account? sign in
Register for free to continue reading
Registration is a free and easy way to support our truly independent journalism
By registering, you will also enjoy limited access to Premium articles, exclusive newsletters, commenting, and virtual events with our leading journalists
Already have an account? sign in
Join our new commenting forum
Join thought-provoking conversations, follow other Independent readers and see their replies