Raif Badawi: Fears for Saudi blogger's health as flogging 'postponed on medical grounds'
Raif Badawi , who was sentenced to 10 years in prison and 1,000 lashes, has reportedly been granted a temporary reprieve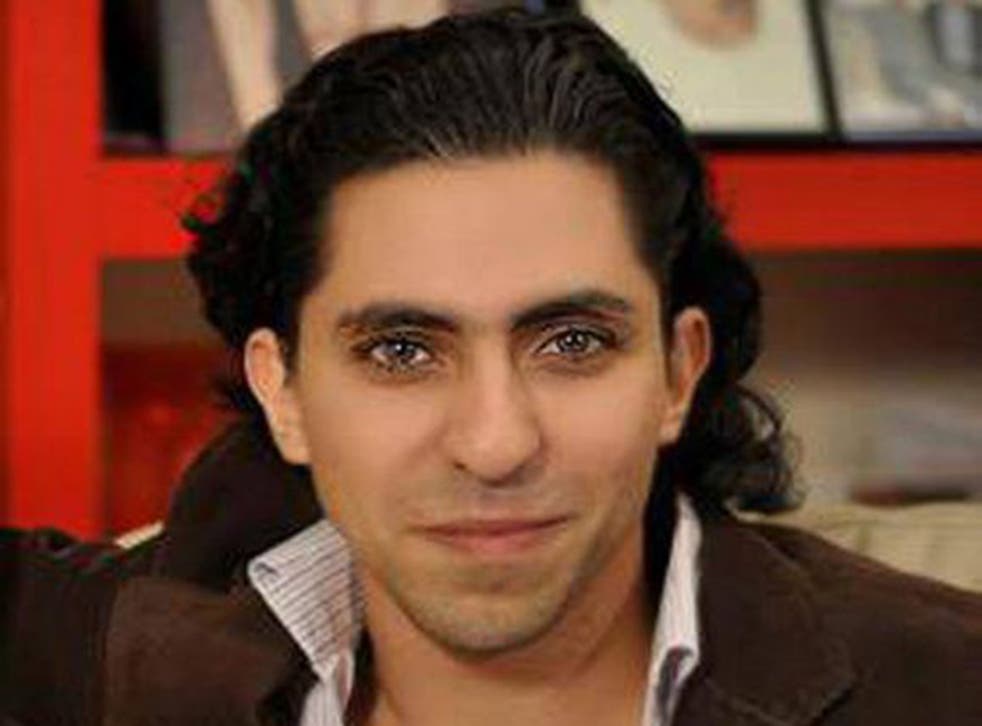 The lashings a Saudi blogger was scheduled to receive have been postponed on medical grounds, leading to fears that he may not be able to endure the beatings when his punishment resumes.
Mr Badawi was sentenced to 10 years in prison and 1,000 lashes for insulting Islam and establishing a secular website, Free Saudi Liberals.
The prominent blogger was reportedly able to avoid the lashings today when a doctor said that he was not physically well enough to withstand the ordeal, as the wounds from his previous lashing had not yet healed.
His wife, Ensaf, who now lives in Canada with the couple's three young children, is concerned that her husband is too weak to endure the lashings.
The sessions are set to take place every Friday for the next 18 weeks, but she believes that with every lashing his health becomes more endangered.
Mr Rizvi, the best friend of Raif Badawi, who has written and campaigned against the flogging and imprisonment of his friend, told The Independent that he believes the international response to Mr Badawi's situation may have had some effect on the Saudi authorities.
"I think it is encouraging and the huge outcry may have some effect," he said. But he cautioned that it was only "temporary" and the sentence still stands.
On whether he thought the sentence may be commuted or made more lenient, he said: "I hope that things will change because of the international situation, but the regime is very difficult to predict. It is encouraging, however."
Mr Badawi avoided the death sentence when Saudi Arabia's High Court threw out the charge of apostasy, or renouncing Islam, in 2013.
In pictures: Raif Badawi release protests

Show all 15
Said Boumedouha, a deputy director at Amnesty International, said: "Not only does this postponement on health grounds expose the utter brutality of this punishment, it underlines its outrageous inhumanity.

"The notion that Raif Badawi must be allowed to heal so that he can suffer this cruel punishment again and again is macabre and outrageous.
"His flogging appears to have been postponed for now but there is no way of knowing whether Saudi Arabia's authorities will fully comply with the doctor's advice. Raif Badawi is still at immediate risk," he added.
Join our new commenting forum
Join thought-provoking conversations, follow other Independent readers and see their replies