France sells 24 Rafale warplanes to Qatar
The aircraft has been losing out since the turn of the century to American rivals and to the part-British 'Eurofighter' or Typhoon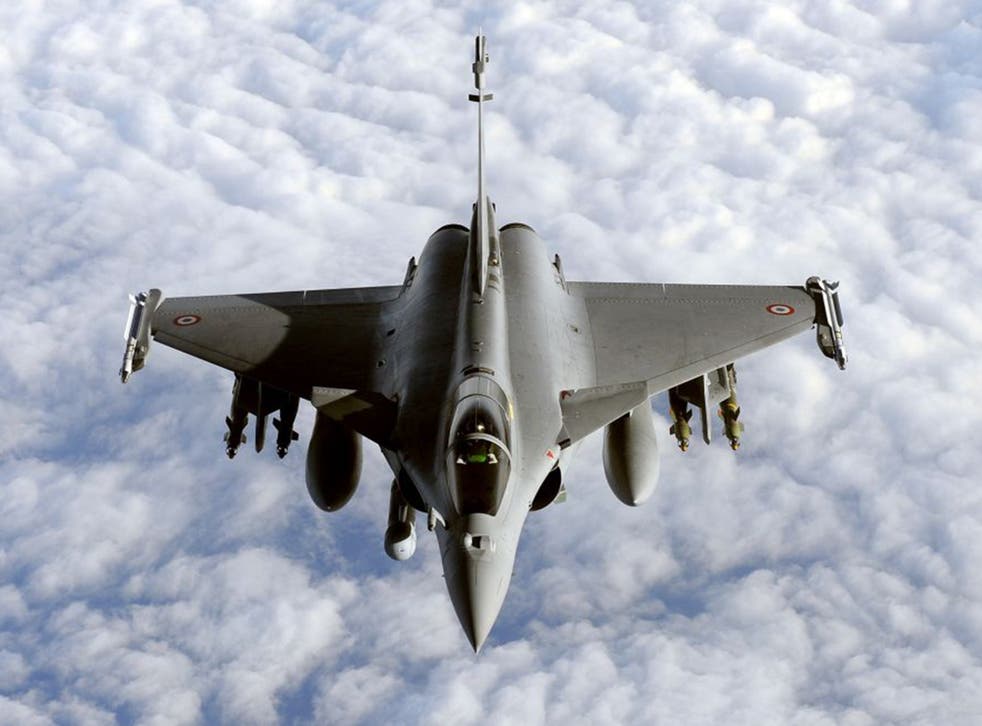 President François Hollande will sign a €6.3bn contract today to sell 24 Rafale warplanes to Qatar – continuing a flurry of export triumphs for an aircraft long dismissed as too elaborate and too ambitious.
After 15 years with an empty order book, except from France, the all-French, all-purpose warplane has suddenly become a best-seller. It could help to make France the world's second biggest supplier of weaponry after the United States this year.
With 24 orders from Egypt and a provisional order of 36 from India, France could sign Rafale export deals for €21bn in 2015 – a significant boost for a still-struggling French economy.
The aircraft has been losing out since the turn of the century to American rivals and to the part-British "Eurofighter" or Typhoon. But French officials point to its impressive performance in recent years in operations over Afghanistan, Libya and Iraq. They also say that the Middle East sales reflect an unwillingness by Arab countries to become too dependent on US weaponry.
In the case of the sale to India – still to be fully confirmed – Indian officials explained that the Rafale was "plane for plane, much cheaper than the Eurofighter".
President Hollande will sign the order for the Rafales, plus missiles and training programmes in Doha on Monday. He said: "Taken all together, options for extra plane included, almost 100 Rafales may be sold abroad in the next few years… This is a huge windfall for the regions (where the plane is made) and a confirmation that the French economy is recovering." The Rafale, made by Dassault, is the successor to the Mirage. France has ordered 225 of them.
Originally, France was part of the consortium which planned to build the Eurofighter. France insisted, however, on a multi-purpose fighter and bomber aircraft which could fly from aircraft carriers as well as the ground. The others wanted mostly a fighter plane. The French were also unwilling to give up all engine design and manufacture to Rolls-Royce.
Since 1985, the two projects have been in competition. Until now, Eurofighter or Typhoon, made by BAE in Britain and companies in Germany, Italy and Spain has been more successful in attracting "foreign" orders.
With today's order, the Rafale has almost caught up with its European rival. Dassault has managed to keep the cost within 4.7 per cent of its original estimates 25 years ago, According to the British financial watchdog, the National Audit Office (NAO), the cost of the Typhoon is 75 per cent over the initial budget.
Join our new commenting forum
Join thought-provoking conversations, follow other Independent readers and see their replies