French to exhume Arafat's remains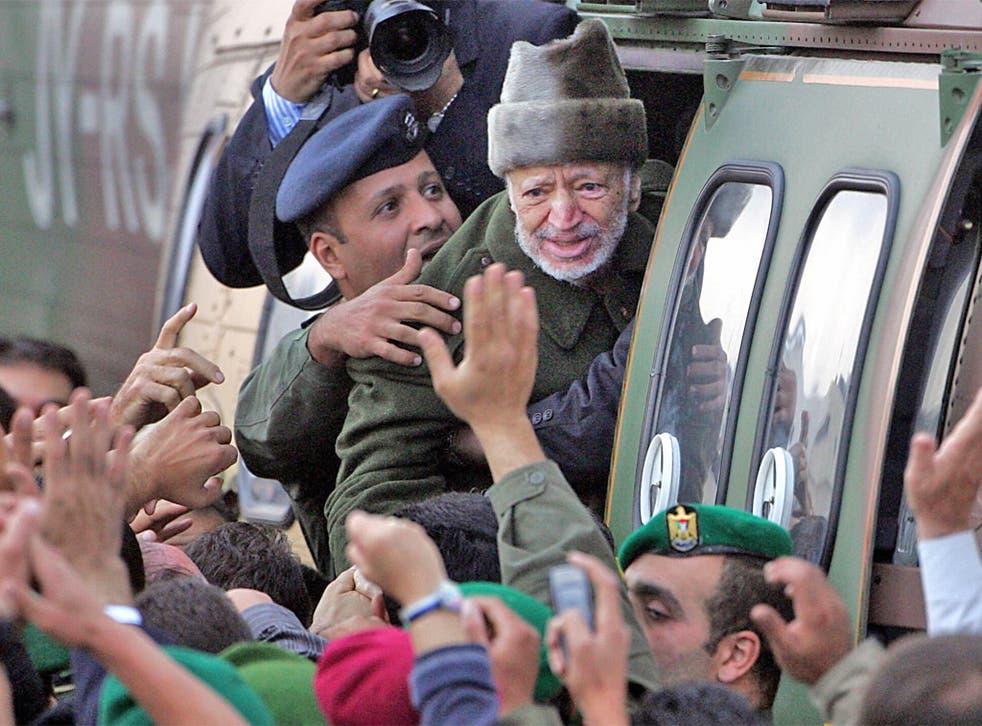 Three French investigating magistrates will travel to Ramallah in the West Bank to exhume the remains of the late Palestinian President Yasser Arafat so they can take tissue samples to determine what killed him.
Mr Arafat died at the age of 75 in the Percy military hospital near Paris in November 2004 from an unexplained illness. There was no autopsy and the French doctors who treated him never announced the cause of his death.
New evidence emerged from an investigation in July by the Al Jazeera TV network when the Institut de Radiophysique, in Lausanne, Switzerland, said it had discovered significant traces of the rare radioactive element polonium-210 on the late leader's clothing and toothbrush provided by his wife, Suha.
Polonium is highly poisonous and was used to murder the former KGB agent Alexander Litvinenko in London in 2006.
In light of the findings, Ms Arafat, who now lives with the couple's daughter in Malta, filed an official complaint in July, asking the French authorities to open a criminal investigation into whether her husband was murdered. Israel has always denied it had anything to do with his death, although many Palestinians believe he was poisoned on the instructions of his arch-enemy, Ariel Sharon, who was then Israel's Prime Minister. In a statement issued through her French and British lawyers, Ms Arafat said that "French scientific police could very soon take samples" from her husband's body, which is buried in a mausoleum built in the forecourt of the presidential compound in Ramallah where he spent most of the last four years of his life, at times under direct military siege by the surrounding Israeli army.
Ms Arafat called on the Arab League and the Palestinian Authority to suspend their own investigations into her husband's death to clear the way for the French investigators. Arab League foreign ministers discussed the latest developments in the case when they met yesterday in Cairo.
"We welcome the visit of the French committee that was formed to look into the late President Arafat's death," Tawfiq Tirawi, head of the Palestinian Authority committee established to investigate the case, said in a statement.
Join our new commenting forum
Join thought-provoking conversations, follow other Independent readers and see their replies