Hajj stampede death toll rises to at least 769 after victims die in hospital
Saudi Arabian authorities also raised the number of wounded people to 934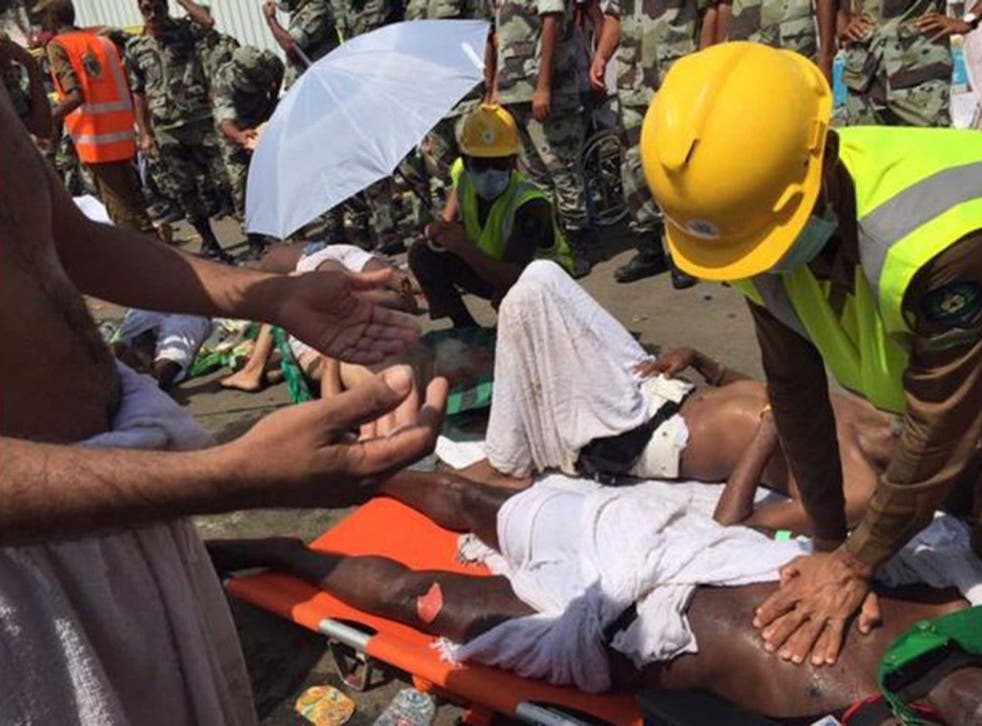 The number of pilgrims killed in the Hajj stampede outside the holy city of Mecca has risen to 769, and the toll could increase further.
Saudi Arabia's health minister, Khalid al-Falih told a news conference on Saturday that 52 more people had died since the disaster on Thursday.
"Those are the ones who died in various hospitals since the event," he added.
Hajj stampede: Review ordered
The number of wounded has also increased to 934 – up from 863 on Friday.
Criticism continued to be directed at the Saudi authorities today amid unconfirmed reports that the crush was caused by road closures for a royal convoy in Mina.
But the country's most senior Islamic cleric, the Grand Mufti, has claimed the government was not at fault "because fate and destiny are inevitable".
The crush happened when group of devotees making their way towards the Jamaraat Bridge, a large structure used by pilgrims for the "stoning of the devil" ritual, clashed with another column travelling in the other direction along Street 204.
Survivors described people "climbing over one another just to breathe" in the ensuing stampede, which left the road filled with bodies.
The Foreign and Commonwealth Office (FCO) has not yet confirmed whether any of those killed are British, as concerns continue to mount for a number of missing people.
In pictures: Hajj stampede

Show all 10
A spokesperson told The Independent that the Government's "thoughts and prayers" were with those affected, adding: "Staff are working closely with Saudi Arabian authorities checking hospitals and other locations."
The disaster was the deadliest incident to occur during the pilgrimage in 25 years, since another stampede killed more than 1,400 pilgrims in Mecca.
Iran has so far reported the greatest number of deaths among foreign nationals, and at least 18 other countries have reported victims.