He's going himself! President Mahmoud Ahmadinejad says he is ready to be the first Iranian in space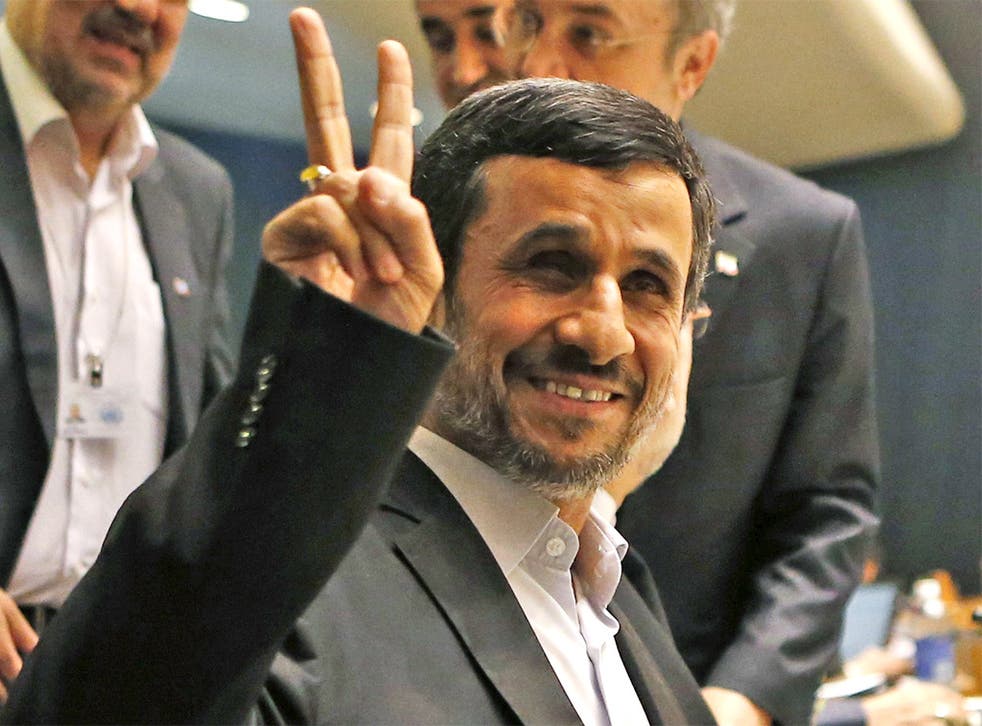 Mahmoud Ahmadinejad has declared that he is ready to be the first Iranian in space.
The news follows Iran's announcement last week that it had successfully launched a monkey into space and retrieved it alive.
Officials hailed the launch as a major step towards their goal of sending humans into space, although the idea of putting the President himself into orbit surely comes as something of a surprise.
"I am ready to be the first human to be sent to space by Iranian scientists," Ahmadinejad said on the sidelines of an exhibition of space achievements in Tehran, according to the Mehr news agency.
"Sending living things into space is the result of Iranian efforts and the dedication of thousands of Iranian scientists."
Ahmadinejad's second and final term as president ends in June, although his political star has been on the wane since he fell out with parliament early in his second term.
He also appears to have lost the support of Supreme Leader Ayatollah Ali Khamenei.
Iran's monkey launch added to Western concerns about the country's space programme because the same rocket technology could potentially be used to deliver a nuclear warhead on a ballistic missile.
Join our new commenting forum
Join thought-provoking conversations, follow other Independent readers and see their replies