Hundreds of rabbis from around the world call on Israel to halt demolition of Palestinian homes
Rabbis for Human Rights has submitted an open letter to Benjamin Netanyahu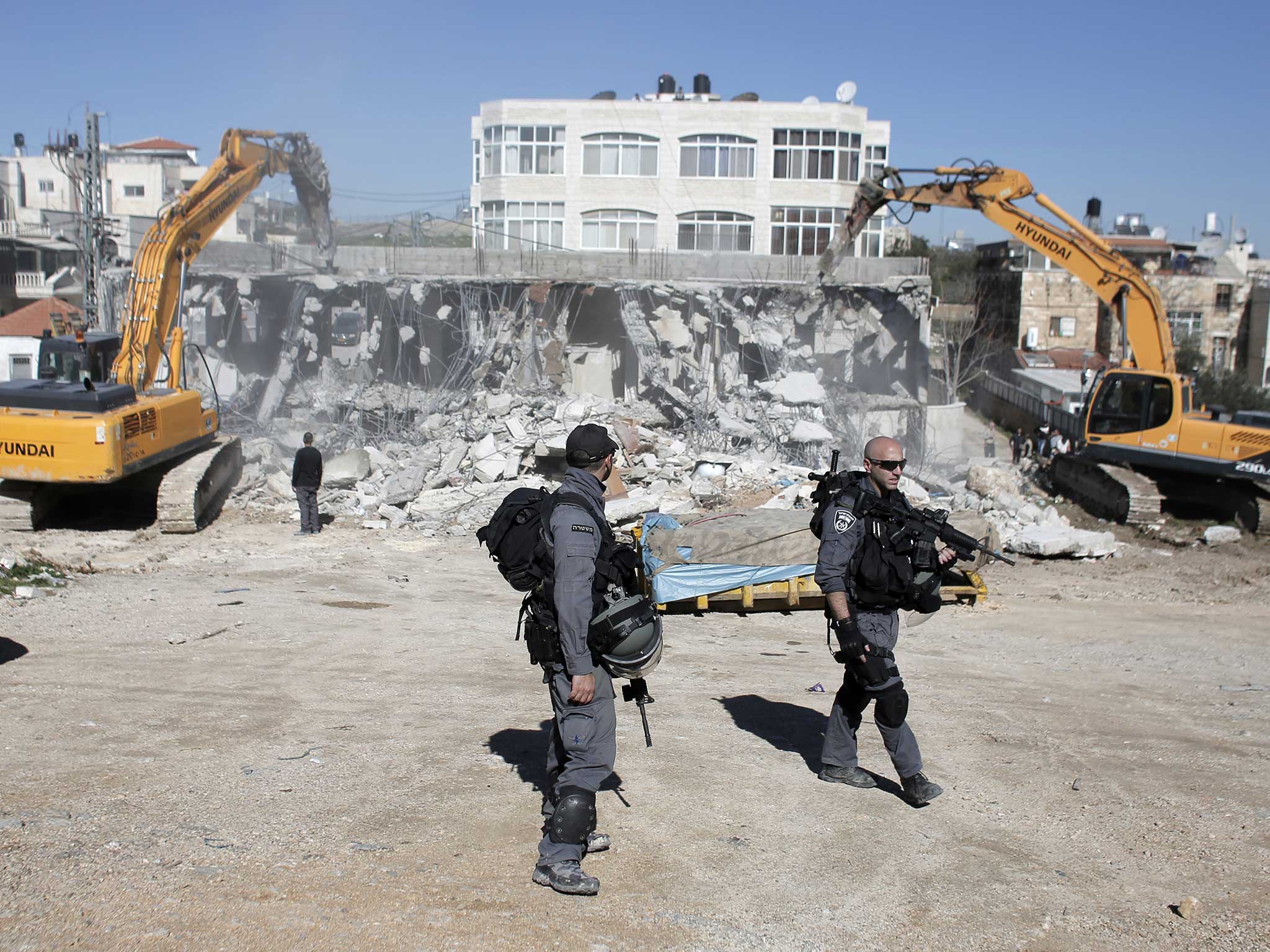 More than 400 rabbis from Israel, Britain and around the world have called on Benjamin Netanyahu to stop the demolition of Palestinian homes.
Rabbis for Human Rights (RHR) has submitted an open letter to the Israeli Prime Minister claiming his stance is not in line with "international law and Jewish tradition".
It came after Mr Netanyahu announced the destruction of more than 400 Palestinian homes in the Israel-controlled part of the West Bank known as Area C.
The pre-fabricated bungalows were funded by the European Union, the Daily Mail reported, but did not have building permits and are being demolished as illegal structures.
"Thousands have been forced to build without permits, and great human suffering is caused when hundreds of homes are demolished each year," the letter said.
"The State of Israel has an obligation to ensure that every human being under her control, each created in God's Image, has a fair chance to build a home for him/herself and his/her family, irrespective of the current state of the peace process or differing opinions about what areas will be under Israel's control in a future final status agreement."
A United Nations envoy for the Occupied Palestinian Territories raised opposition to house demolitions in the West Bank and East Jerusalem last month.
"In the past three days, 77 Palestinians, over half of them children, have been made homeless," said James Rawley, the UN's Resident and Humanitarian Coordinator.
The famous on Israel-Gaza
Show all 21
"Some of the demolished structures were provided by the international community to support vulnerable families.
"Demolitions that result in forced evictions and displacement run counter to Israel's obligations under international law and create unnecessary suffering and tension. They must stop immediately."
From 20 to 23 January, the UN Office for the Coordination of Humanitarian Affairs (OCHA) recorded the Israeli authorities' demolition of 42 Palestinian-owned structures in the Ramallah, Jerusalem, Jericho and Hebron governorates.
The planning policies applied by Israel in Area C discriminate against Palestinians, making it extremely difficult for them to obtain building permits, office said.
In 2014, OCHA recorded 590 Palestinian-owned structures in Area C and East Jerusalem destroyed by Israeli authorities, displacing 1,177 people. It was the highest number since the agency started monitoring displacement in 2008.
Join our commenting forum
Join thought-provoking conversations, follow other Independent readers and see their replies