I am proud of what I did, says Rabin murder accomplice as he walks free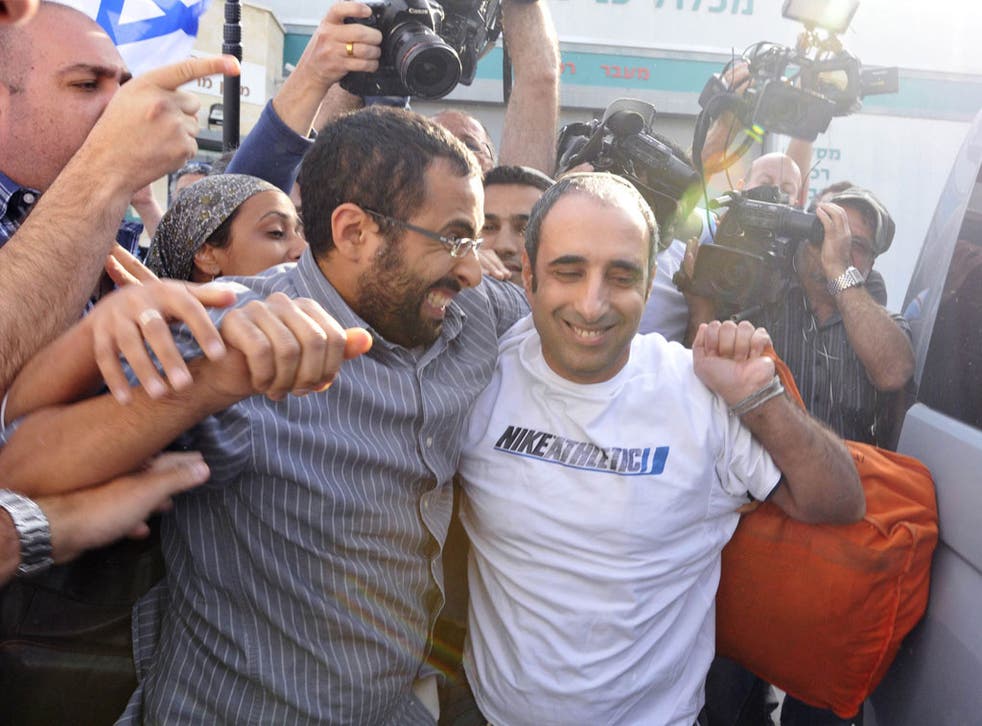 The brother of the man who murdered the Israeli Prime Minister Yitzhak Rabin walked free yesterday after 16-and-a-half years in jail for being an accomplice, declaring that he was "proud" of what he did.
Hagai Amir, 43, conspired with his brother, Yigal, to assassinate Rabin in retaliation for his efforts to seek peace with the Palestinians and cede parts of the biblical heartland in the West Bank and Gaza.
His brother, an ultra-nationalist Jew, who is serving a life sentence in a high-security jail, fired three rounds into Rabin at a peace rally in Tel Aviv in 1995. His actions helped set in motion the events that would bring a right-wing government back to power.
Ahead of Amir's release early yesterday, peace activists gathered outside the prison, chanting "Disgrace" and "We won't forgive, we won't forget". As family members led the former prisoner to a car, he held his fingers aloft in a V for victory sign and told Israeli radio: "I am not regretful. I am proud of what I did." He was to spend his first night of freedom in a Jewish settlement in the occupied West Bank.
"This is a black day for Israel," Dror Morag, the secretary general of the left-wing Meretz party, was quoted as saying by the Jerusalem Post. "Hagai Amir may have paid his legal debt, but his debt to the public will never be settled. Behind the Amir brothers stands an entire public of leaders and supporters who continue to incite against the left and democracy."
Seventeen years after his death, Rabin is still regarded by many Israelis as the leader who came closest to achieving lasting peace with the Palestinians. A former general, he pursued a policy of ceding land for peace, culminating in the signing of the Oslo peace accords.
But there were many on the right who regarded him as a traitor for agreeing to give up land in the West Bank that religious Jews consider a part of their birthright.
The Israelis and Palestinians went on to fight a bitter Second Intifada after Mr Rabin's death in 1995, and prospects for a peace deal remain more remote than ever. Israel's current right-wing government has promoted Jewish settlement in the West Bank while doing little to pursue peace talks.
Join our new commenting forum
Join thought-provoking conversations, follow other Independent readers and see their replies