Iran accused of plotting Gulf oil spill to punish West for sanctions by poisoning Gulf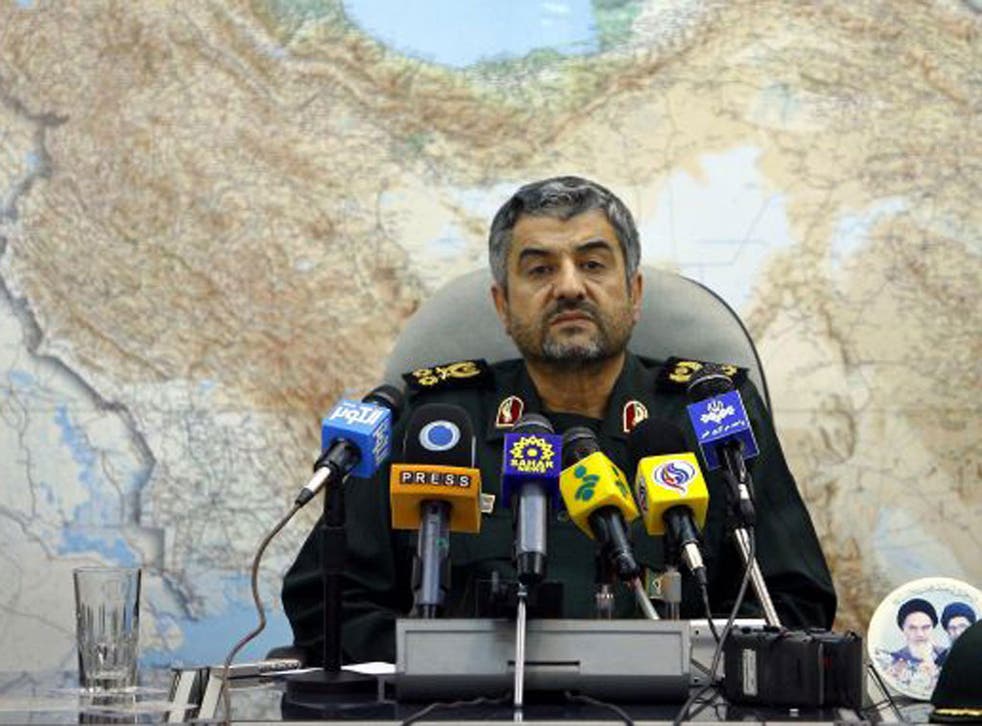 A top-secret Iranian plan to cause a deliberate and massive oil-tanker spill at the entrance to the Persian Gulf has been leaked to Western intelligence agencies.
The plan, codenamed "Dirty Water" and first reported in the German news magazine Der Spiegel, was reportedly intended to "punish" the West for imposing sanctions against Tehran over its nuclear programme.
The idea, said to have been drawn up by the leader of Iran's hardline Revolutionary Guards, General Mohammad Ali Jafari, was to wreck or sabotage an oil tanker in the Straits of Hormuz – the narrow seaway between Iran and Oman which is used by more than a third of the world's oil tankers to enter the Persian Gulf.
An oil spill from such a large vessel would cause an environmental disaster in one of the busiest international waterways, and force at least the temporary and hugely costly closure of the Persian Gulf to shipping, according to details published by Der Spiegel.
Western intelligence sources were quoted as saying the proposal was meant to "punish" hostile governments for placing sanctions on the regime of President Mahmoud Ahmadinejad in the belief that Tehran is trying to build nuclear weapons. Israel has threatened to attack Iranian nuclear installations before any such device is created, while the West's sanctions have largely been seen as attempt to mollify the Israelis. Iran insists that its nuclear ambitions are peaceful.
Der Spiegel's report points out that an environmental clean-up would be possible only with technical support from Iran. As a result, Western nations "could be forced to relax sanctions against Iran or drop them altogether". General Jafari helped to lead the revolution which overthrew the Shah of Iran and brought Ayatollah Khomeini to power in 1979. He was among student protesters who stormed the US embassy in Tehran that year. He has commanded the fiercely anti-Western Revolutionary Guards, or Pasadaran, since 2007.
The 55-year-old is known for advocating extreme responses to threats against Iran. In 2009, he declared that Tehran would launch a rocket attack against Israel's Dimona nuclear facility if Israel attacked Iranian atomic plants. Although not all of the general's colleagues share his radical views, 13 of the Iranian regime's 21 ministers have undergone Pasadaran training.
General Jafari is reported to have drawn up the sabotage plan together with Admiral Ali Fadawi, another leader of the Revolutionary Guards. Der Spiegel quoted Western intelligence sources as saying that the plot was a clear sign that the Iranian government was frustrated and that Western sanctions were hurting the regime more than it was prepared to admit.
In a recent interview, Iran's Foreign Minister, Akbar Salehi, said the sanctions, which have targeted the oil and banking sectors, had merely caused "some inconveniences".
However, half of the Iranian economy is dependent on oil exports and since the imposition of sanctions in July last year, its overseas sales of crude have dwindled from 2.4 million barrels a year to just under one million. In recent weeks, soaring inflation has led to street protests in major Iranian cities.
Join our new commenting forum
Join thought-provoking conversations, follow other Independent readers and see their replies