Iran responds to Donald Trump's 'Muslim ban' by barring US wrestlers
Decision marks first action taken by Middle Eastern nation in response to President's controversial executive order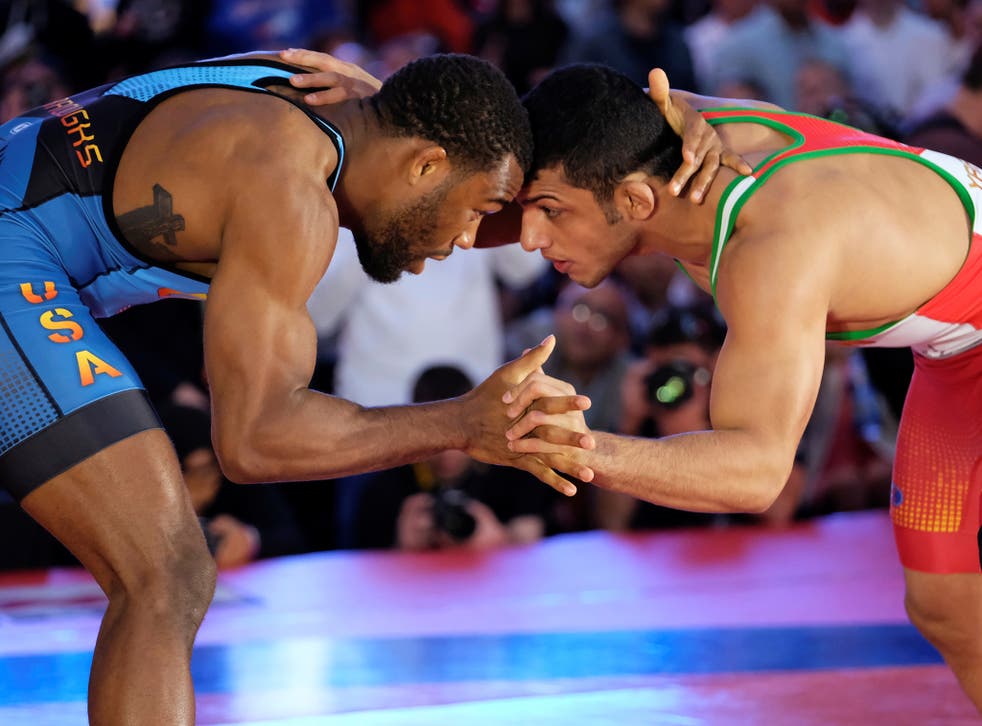 Iran has banned US wrestlers from participating in the Freestyle World Cup competition in response to President Donald Trump's executive order forbidding visas for Iranians, according to an official IRNA news agency report.
The news agency quoted Iranian foreign ministry spokesman Bahram Ghasemi saying a special committee reviewed the case and "Eventually the visit by the US freestyle wrestling team was opposed."
The decision marks the first action taken by Iran in response to Trump's executive order banning visas for seven Muslim countries, including Iran. Earlier this week, Iran said it would take retaliatory action. Ghasemi said the policy of the new US administration left Iran no other choice but to ban the wrestlers.
The competition in the western Iranian city of Kermanshah is scheduled for February 16-17.
USA Wrestling had said it would send a team to participate in the Freestyle World Cup, one of the most prestigious competitions in all of international wrestling.
Wrestling is extremely popular in Iran and US freestyle wrestlers have competed there since the 1998 Takhti Cup in Tehran following an absence of nearly 20 years. Since then, Americans have attended Iran-hosted wrestling competitions 15 times. Iranians, in return, made 16 visits to the USA as guest of USA Wrestling since the 1990s.
AP
Join our new commenting forum
Join thought-provoking conversations, follow other Independent readers and see their replies