Iran blames Turkey's Recep Tayyip Erdogan over killing of Shia cleric in Saudi Arabia
The Turkish foreign ministry has reacted angrily to reports in Iranian media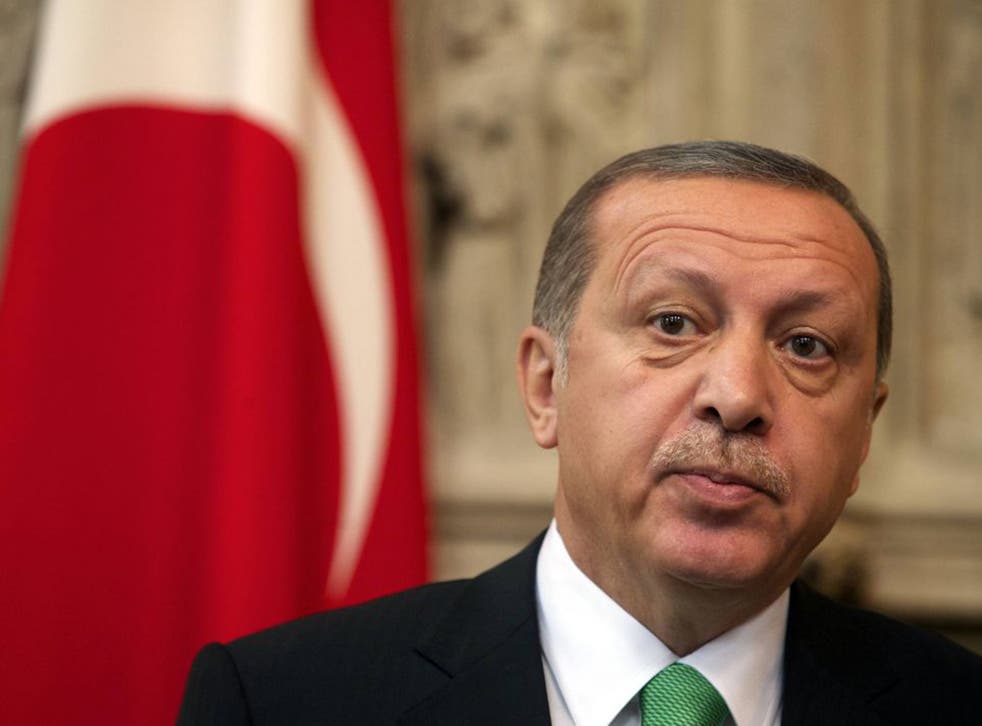 Turkey has reacted angrily to claims in Iranian state media that President Recep Tayyip Erdogan was involved in Saudi Arabia's execution of a prominent Shia cleric.
Sheikh Nimr al-Nimr was among 47 people charged with terror offences and killed, mostly by beheading, across the Saudi kingdom on 2 January.
The Turkish president has refused to condemn the killings, describing them as an "internal legal matter" for the Saudi authorities, amid improved ties between the two majority Sunni Muslim states.
The executions were carried out only days after Mr Erdogan visited Riyadh for talks with King Salman, and Iranian news reports were quick to draw a connection between the two.
In pictures: Protests around the world over Saudi executions

Show all 7
The Turkish foreign ministry has summoned the Iranian ambassador in protest, and said in a statement: "We strongly condemn the linking of our president's recent visit to Saudi Arabia to the executions sentenced in the country in stories published on media outlets linked to Iranian official bodies."
The statement said some Iranian papers were directly accusing Mr Erdogan in an attempt to sour his image among the Iranian public, and asked for "these kinds of publications" to be halted immediately.
The Turkish government also criticised attacks on Saudi diplomatic missions by Iranian protestors. It said : "It was stressed to the ambassador that the attacks on Saudi Arabian embassy and consulate in Tehran and Meshed were completely unacceptable and inexplicable."
Additional reporting by agencies
Join our new commenting forum
Join thought-provoking conversations, follow other Independent readers and see their replies