Iran censors newspaper ahead of July's presidential poll
Newspaper close to Ahmadinejad suspended while supporters of moderate rounded up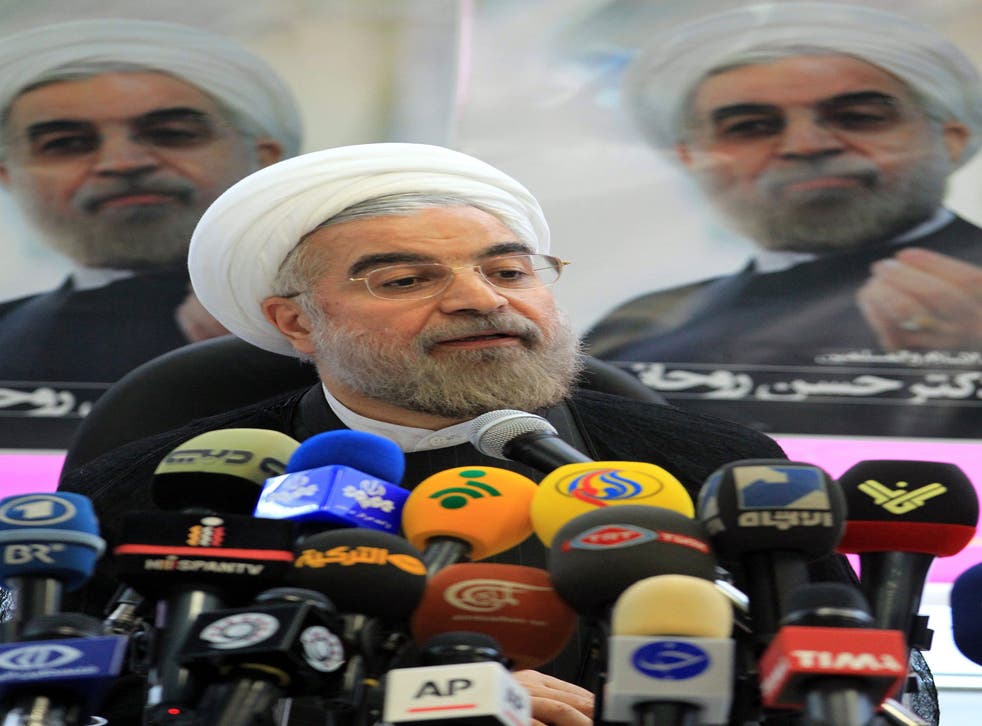 In a move that will concern reformers in Iran ahead of this month's presidential election, a newspaper was told today it would not be allowed to publish for six months, while members of a moderate candidate's team were said to have been rounded up.
The state news agency, Mehr, said that the Iran Newspaper – which is close to the outgoing President Mahmoud Ahmadinejad – had been suspended for publishing false stories. The agency did not say what the Iranian authorities had objected to, but that the ban will close the paper during and after the election, which is scheduled to be held on 14 June.
Mr Ahmadinejad, who is barred from standing in this year's elections having already served two consecutive terms, has fallen foul of the conservative circle around the Supreme Leader Ayatollah Ali Khamenei – the holder of ultimate power in Iran.
Mr Ahmadinejad's preferred successor was told last week that he was one of more than 700 candidates whose application to stand had been rejected. The field has been whittled down to just eight men, all of whom are considered allies of Ayatollah Khamenei.
The list of eight approved candidates does include Hassan Rohani, who is the most reform-minded of those left in the race. A number of his supporters were arrested on Saturday when they demonstrated in support of the detained opposition leader Mir Hossein Mousavi. Mr Mousavi has been held under house arrest for more than two years, along with other reformist politicians.
The two incidents will revive memories of the crackdown that followed the last presidential race when the members of the Green Movement took to the streets to protest against the re-election of Mr Ahmadinejad, which they claimed was fraudulent. Starting in Tehran, the demonstrations quickly spread to other cities before a crackdown by the security forces led to the deaths of several people. Scores of people were detained.
Mr Rohani, a cleric, addressed the rally on Saturday. "Why should there be a security atmosphere everywhere?" he said, according to Reuters.
He also encouraged his supporters to vote. "Our people deserve more peace, more freedom, more prosperity, more honour and more security. This is only possible with your presence. Don't let them discourage you," he said. "If people don't show up to vote on election day, they have effectively left the field to their opponent."
Join our new commenting forum
Join thought-provoking conversations, follow other Independent readers and see their replies