Iranian city Bandar Mahshahr hits 'incredible' temperature of 43C during Middle East heatwave
A soar in temperature and a drop in humidity means that residents are experiencing 68C heat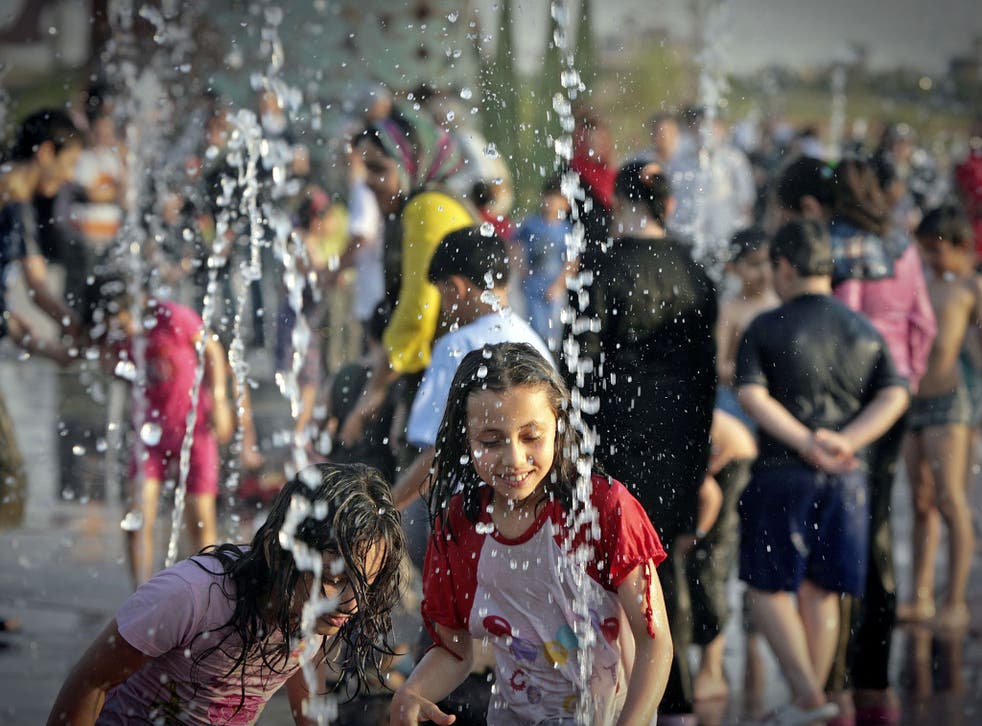 An Iranian city has reached a heat index of 68C, as a heat wave continues to engulf the Middle East.
A temperature of 43C (109 F) and a dew point of 32C (90 F) have been observed in Bandar Mahshahr.
When humidity is factored in, this means that residents are experiencing an environment of 68C (154 F).
The staggering readings were spotted by meteorologist Anthony Sagliani, who called them: "probably the most incredible [observations] I've ever seen."
Bandar Mahshahr is the capital of Iran's Mahshahr County in the Khuzestan Province. It is home to just over two hundred thousand inhabitants.
Join our new commenting forum
Join thought-provoking conversations, follow other Independent readers and see their replies