Iranian teacher who shaved his head in solidarity with an ill pupil who went bald becomes a national hero
Ali Mohammadian noticed his pupil was being bullied, and shaved his head to show his support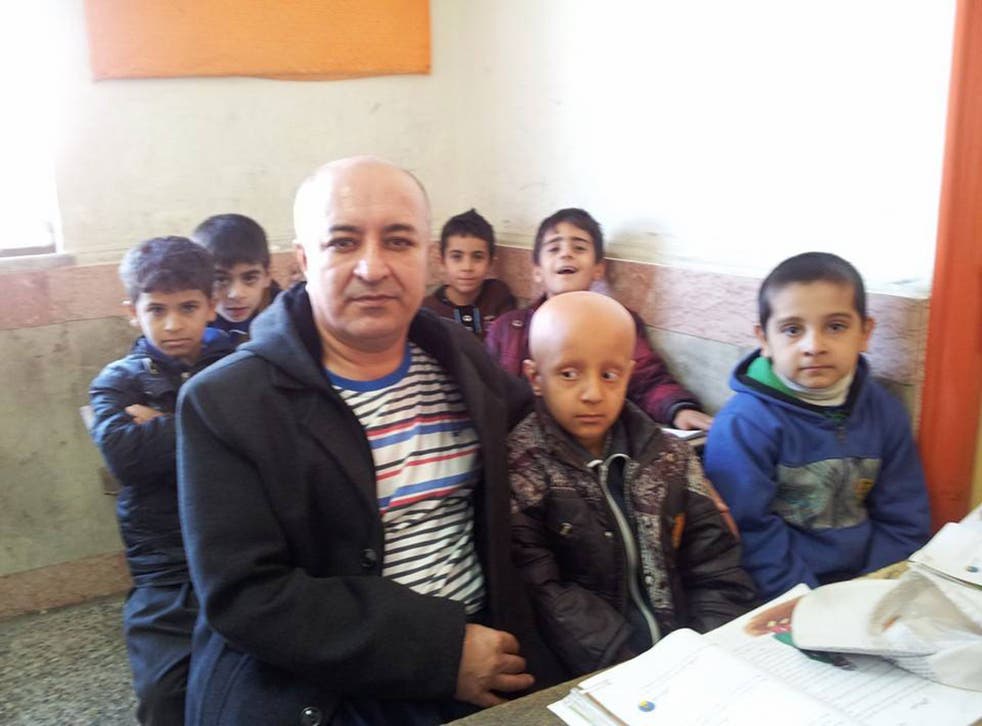 An Iranian teacher has become a national hero after he shaved his head in solidarity with one of his students who went bald.
When Ali Mohammadian noticed that pupils at Sheikh Shaltoot's elementary school were bullying Mahan Rahimi when he lost his hair to a mysterious illness, he posted a photo of himself with the eight-year-old on Facebook captioned: "Our heads are sensitive to hair".
Overnight, hundreds of Iranians had seen and shared Mr Mohammadian's post, and before long the entire class had shaved their heads too.
"When I logged in to my Facebook the next day, I couldn't believe the number of people who had liked it and shared it," he told the Guardian.
Since the photo was posted earlier in January, Mr Mohammadian has received praise from the country's President Hassan Rouhani, while the Iranian government has offered to pay for Mahan treatment.
Mr Mohammadian has also been interviewed on national television, and has been invited with Mahan to visit the Education Minister Ali Asghar Fani in Tehran, for a formal thank-you.
"Mahan had become isolated after going bald" the 45-year-old teacher told the newspaper from the Kurdistan Province of Marivan.
"[His] smile had disappeared from his face and I was concerned about his class performance. That's why I thought about shaving my head to get him back on track," he said.
"I'm so happy that this has touched many hearts and people have reacted enormously positively."
"Everyone in the school now wants to shave their head," he added.
Doctors at the Razi hospital in Tehran have told state media that Mahan is suspected to have problems with his immune system, but the exact cause of his hair loss is still being investigated.
According to the teacher, medics in Tehran have also sent samples to Germany for a possible diagnosis.
"Mahan's classmates have since become supportive of him and a smile is back on his face," said the teacher.
Join our new commenting forum
Join thought-provoking conversations, follow other Independent readers and see their replies