Iraq car bombs: At least 60 dead as rush-hour attacks hit Baghdad and nearby cities
Scores more wounded as surge of attacks revive fears of return to widespread sectarian bloodshed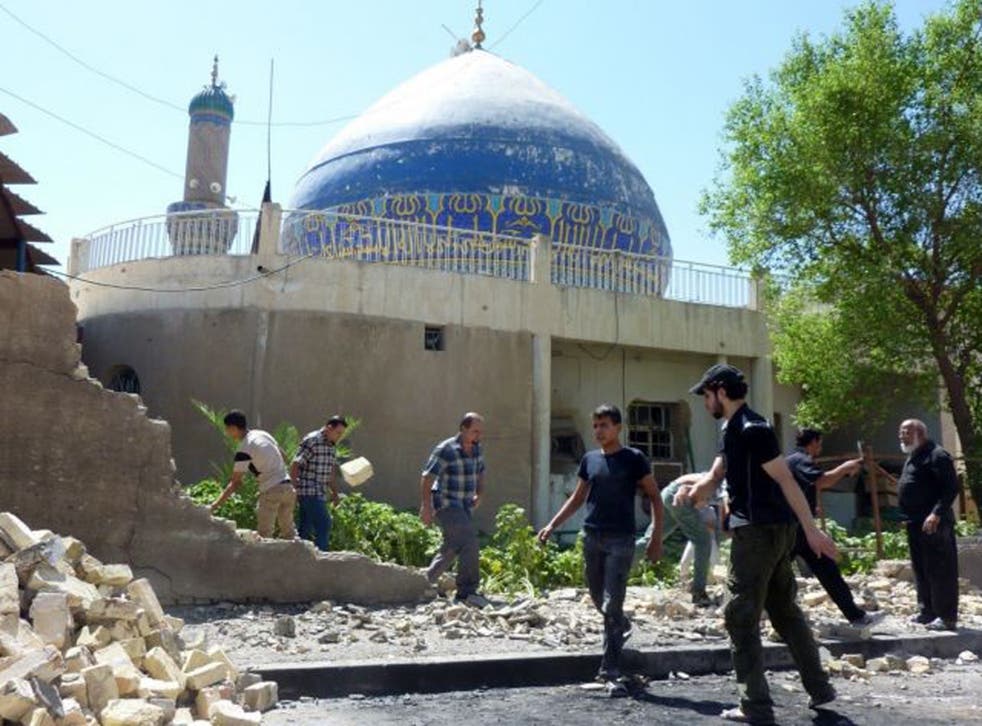 At least 60 people have died in a wave of car bomb attacks which struck Baghdad and other southern Iraqi cities during the morning rush hour. It is the latest coordinated attack by insurgents determined to undermine the government.
A total of 17 bombs hit predominantly Shi'ite neighbourhoods within one hour, according to police. The deadliest, in the north-eastern district of Sadr City, where two bombs went off, killed at least nine civilians and wounded 33 others.
Police and witnesses told Reuters a minivan pulled up to a group of men waiting by the side of the road for day work, and the driver told them to get in before detonating an explosive device in the vehicle.
Yahya Ali, a worker who was standing nearby, told the agency: "The driver asked labourers to get into the van, then he disappeared and minutes later the truck exploded, flinging the labourers' bodies back.
"Somebody tell me please why poor labourers are targeted? They want only to take food to their families!"
Nearby buildings were also lightly damaged.
Ten miles away, in the Hurriyah neighbourhood, two more bombs went off, killing six bystanders and wounding 23 others. In the busy northern Kazimiyah neighbourhood, another parked car bomb killed four civilians and wounded 12.
And seven miles away, in the southwestern neighborhood of Bayaa, three civilians were killed and 15 wounded in another car bomb explosion. In western Baghdad in the neighborhood of Shurta, at least two other people were killed and 14 wounded.
In the southern Abu Disheer area, four civilians were killed and 17 wounded. Another car bomb struck in the northwestern Tobchi district, killing three and wounding ten others.
Blasts also went off elsewhere in the country, including in the nearby town of Mahmoudiya.
Back-to-back explosions killed at least 10 civilians and wounded 35 others in the city of Kut, 100 miles south-east of Baghdad.
And in Basra, 340 miles south-east of Baghdad, near the Iranian border, four other people were killed and five wounded when a parked car bomb ripped through a market.
The blasts continue a months-long surge of attacks, which are reviving fears of a return to the widespread sectarian bloodshed that pushed the country to the brink of civil war after the 2003 US-led invasion. Suicide attacks, car bombings and other violence have killed more than 3,000 people since April, including more than 500 since the start of July, according to an Associated Press count.
There was no immediate claim of responsibility for the attacks, but they bore the hallmarks of al-Qa'ida's Iraqi arm. The group, known as the Islamic State of Iraq, frequently sets off such coordinated blasts in an effort to break Iraqis' confidence in the Shi'ite-led government.
Join our new commenting forum
Join thought-provoking conversations, follow other Independent readers and see their replies