Iraq crisis: Fighting resumes at Mosul dam day after Obama claims victory over Isis
The President said US air strikes had helped Iraqi forces regain control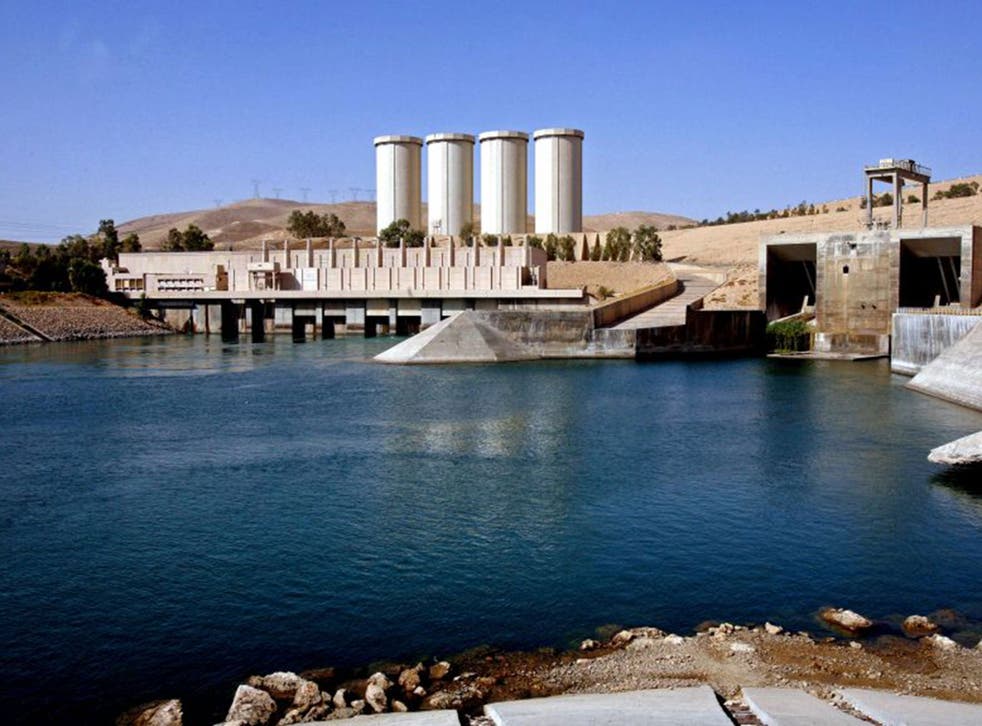 Fighting has reportedly resumed at the strategic Mosul dam in northern Iraq just a day after Barack Obama claimed victory reclaiming it from Islamist militants.
The President said US air strikes had helped Kurdish and Iraqi forces drive back the Islamic State (Isis) and that their control of Iraq's largest dam could have proved "catastrophic".
But now the militants are trying to gain control once more as US fighter jets and drones attack Isis targets from the air, Sky News reported.
Government forces and Kurdish Peshmerga fighters are trying to push back the militants on the ground around the dam, which is 45 miles from Mosul.
As well as providing water and electricity to the city of 1.7 million from its huge hydroelectric power station, the dam has the potential to be used as a weapon of mass destruction, according to American officials.
Analysis during the US occupation claimed a breach in the dam could unleash a 20 metre-high wave on the city of Mosul and the Tigris River valley, wiping away anything in its path.
A letter to the Iraqi government warned that 500,000 people could be killed if the disaster occurred, calling it "the most dangerous dam in the world".
There is also fierce fighting near the centre of Tikrit, the birthplace of former Iraqi dictator Saddam Hussein.
Iraqi army units backed by Shia militias have made their way towards the centre of the city, 80 miles north of Baghdad, which is a stronghold of the Sunni Muslim faction that Isis violently adheres to.
"Our forces are advancing from two directions with cover from army helicopters, mortar and artillery shelling the positions of the Islamic State fighters in and around the city," an army major in the operations room told Reuters.
Battles were underway on Tuesday afternoon underway near Tikrit's main hospital and helicopters were hitting Isis bases in efforts to stop them regrouping.
In pictures: Iraq crisis

Show all 98
As well as a push from the south, Iraqi forces were advancing from the west but progress was being hampered by landmines and roadside bombs planted by militants.
The US has pledged to help the fight against Isis but Mr Obama pledged ground troops would not be sent in.
American air strikes have prompted threats from Isis hinting at international terrorist attacks.
A video posted online showed footage of a US soldier apparently being killed by a sniper and a photo of an American beheaded during the Iraq occupation with a statement in English reading: "We will drown all of you in blood".
David Cameron has said British troops will not be sent in after reports that UK "military assets" entered the country to help humanitarian operations.
Additional reporting by Reuters
Join our new commenting forum
Join thought-provoking conversations, follow other Independent readers and see their replies