Iraq crisis: Isis orders Mosul shop keepers to cover mannequins
Isis has been in control of Iraq's second city for a month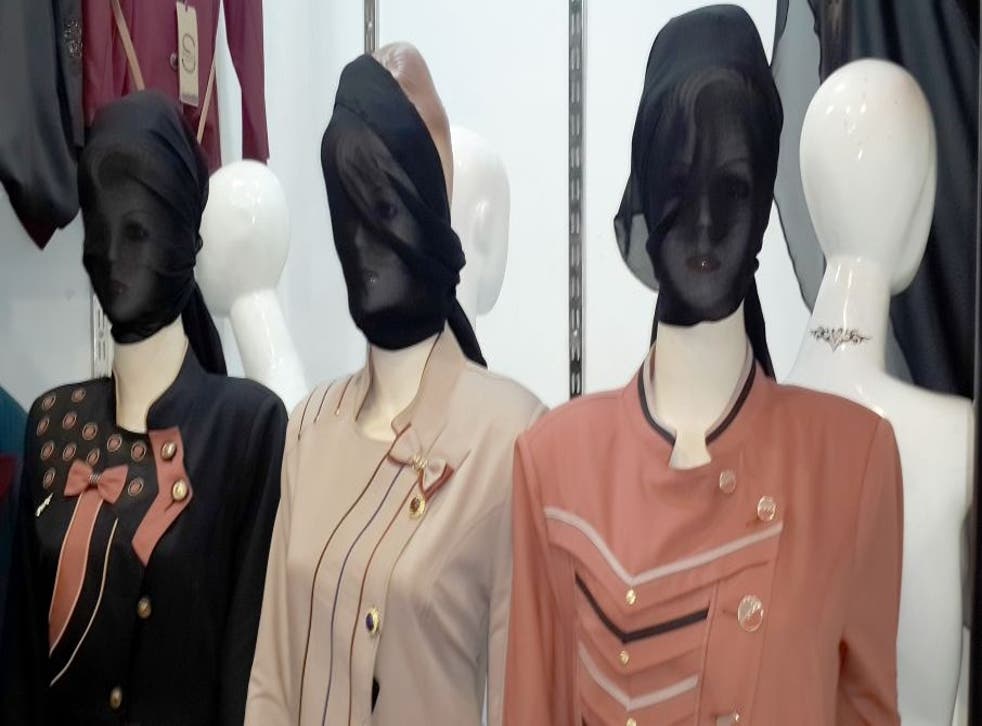 Radical insurgents from the Islamic State of Iraq and the Levant (Isis) have ordered shop keepers in Mosul to cover the faces of mannequins, a month after they claimed Iraq's second city as their own.
The shop owners told Associated Press reporters that they believed the ultimatum was in line with extreme interpretations of Shariah law that forbid statues or artwork depicting the human form.
Photos taken on Monday in the city 225 miles (360km) northwest of the capital Baghdad, show female plastic models with translucent black cloths wrapped around their faces. Meanwhile, images from what appears to be a separate clothing shop show male mannequins with black bags on their heads.
Since June, more than half a million people have been displaced across Iraq, after the Sunni insurgents harried Shia Turkmen and Shabaks, Yezidis and Christians.
Much of the north is now divided between the Islamic State and the Kurds, who have expanded their autonomous region by as much as 40 percent, as the central government's presence has crumbled.
In pictures: The rise of Isis

Show all 74
Minorities are being forced to choose which part of Iraq they belong to, hastening the country's de-facto partition and transforming its demography, perhaps irreversibly.
As Iraq's politicians have been in deadlock over forming a new government since an election in April, UN chief Ban Ki-moon arrived in Baghdad on Thursday and urged lawmakers to "find a common ground" so they can focus on addressing the crisis sparked by Isis.
At a press conference with embattled Prime Minister Nouri al-Maliki, Ban said Iraq is facing an "existential threat," but one that could be overcome if it forms a "thoroughly inclusive government."
But choosing a prime minister may prove far more difficult. While Shia al-Maliki has ruled since the election in a caretaker capacity, he has defied demands from minority Sunnis and Kurds that he step aside for a less divisive figure.
Additional reporting by agencies
Join our new commenting forum
Join thought-provoking conversations, follow other Independent readers and see their replies