Iraq hit by worst day of violence since withdrawal of US troops
Sunni insurgents blamed after a wave of attacks on Shia shrines leaves 70 dead across the country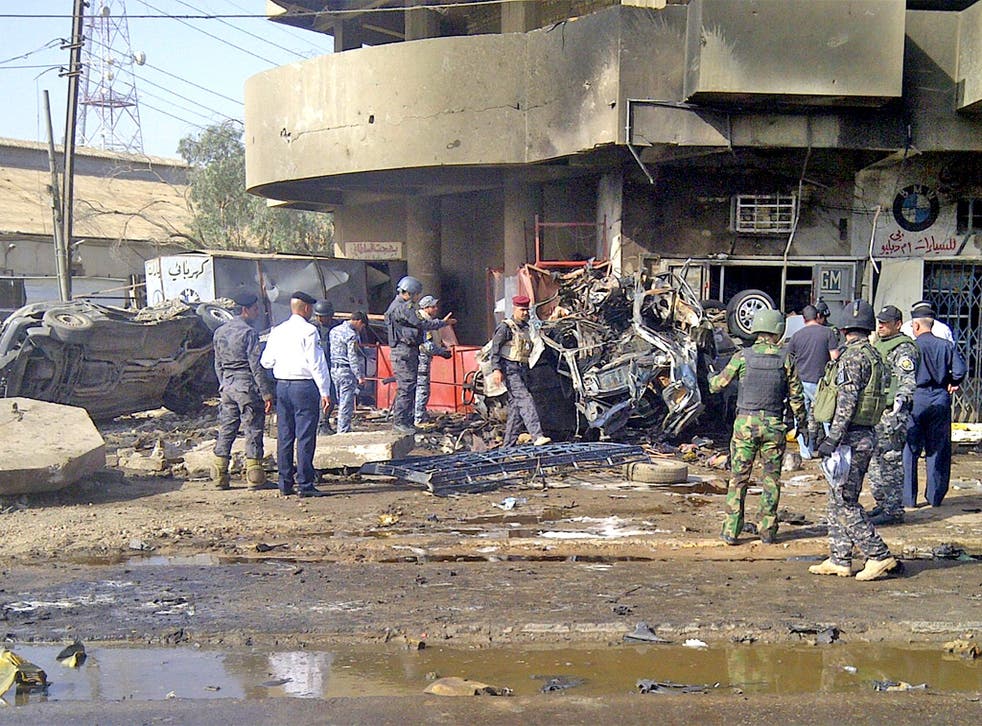 More than 70 people were killed in Iraq yesterday when bombers attacked Shia pilgrims in Baghdad and across the country in the worst day of violence since the last US troops left in December.
At least 30 of the victims were killed when four bombs exploded as pilgrims marched across Baghdad to mark the anniversary of the death of Shia Imam Moussa al-Kadhim, a great-grandson of Prophet Mohammed.
The bombings, blamed on Sunni insurgents, followed a recent spate of attacks targeting members of the majority Shia population. They came amid a continuing political crisis in which the Shia Prime Minister, Nouri al-Maliki, is facing an effort by Sunnis, Kurds and rivals from his own sect to engineer a no-confidence vote in protest at what they say is his failure to distribute government jobs more equitably among the parties.
While one car bomb was detonated outside a Shia mosque in the Iraqi capital, another explosion hit groups of pilgrims as they rested at refreshment tents in the central Karrada district, along the route towards a shrine.
Policeman Wathiq Muhana, told Reuters: "A group of pilgrims were walking and passed by a tent offering food and drinks when suddenly a car exploded near them. People were running away covered with blood and bodies were scattered on the ground."
Meanwhile, 22 people were killed in the predominantly Shia city of Hilla, south of Baghdad, where police said two car bombs – one of them detonated by a suicide bomber – exploded outside restaurants frequented by local security forces.
Maitham Sahib, the owner of a nearby restaurant, said: "When a minibus packed with policemen stopped near the restaurants, a car exploded near the bus. It's heart breaking. It is just sirens, and screams of wounded people."
In all, more than 21 bombs exploded in Baghdad and southern cities including Kerbala, Balad and Haswa, all mainly Shia, and targeted in the past by Sunni insurgents. One person was also killed when two bombs struck the offices of a Kurdish party in the ethnically mixed oil-rich northern city of Kirkuk, to which leaders of Iraqi Kurdistan also lay claim.
But the chances of Sunni insurgents reigniting the bloody sectarian conflict that raged in 2006 and 2007 are debatable, given that with power firmly in the hands of the Shia majority, there is less incentive for bloody tit-for-tat retaliation.
Although there was a steep rise in violence after the US pull-out – 73 were killed in bombings on 5 January – Iraqi government statistics suggest the rate of violent incidents is falling.
Join our new commenting forum
Join thought-provoking conversations, follow other Independent readers and see their replies