Scale of Iraqi civilian casualties inflicted by Isis revealed by UN
Total figures released for 2016 show extent of losses caused by fight for Mosul, and terror attacks targeting civilians around the country
Tuesday 03 January 2017 17:32 GMT
Comments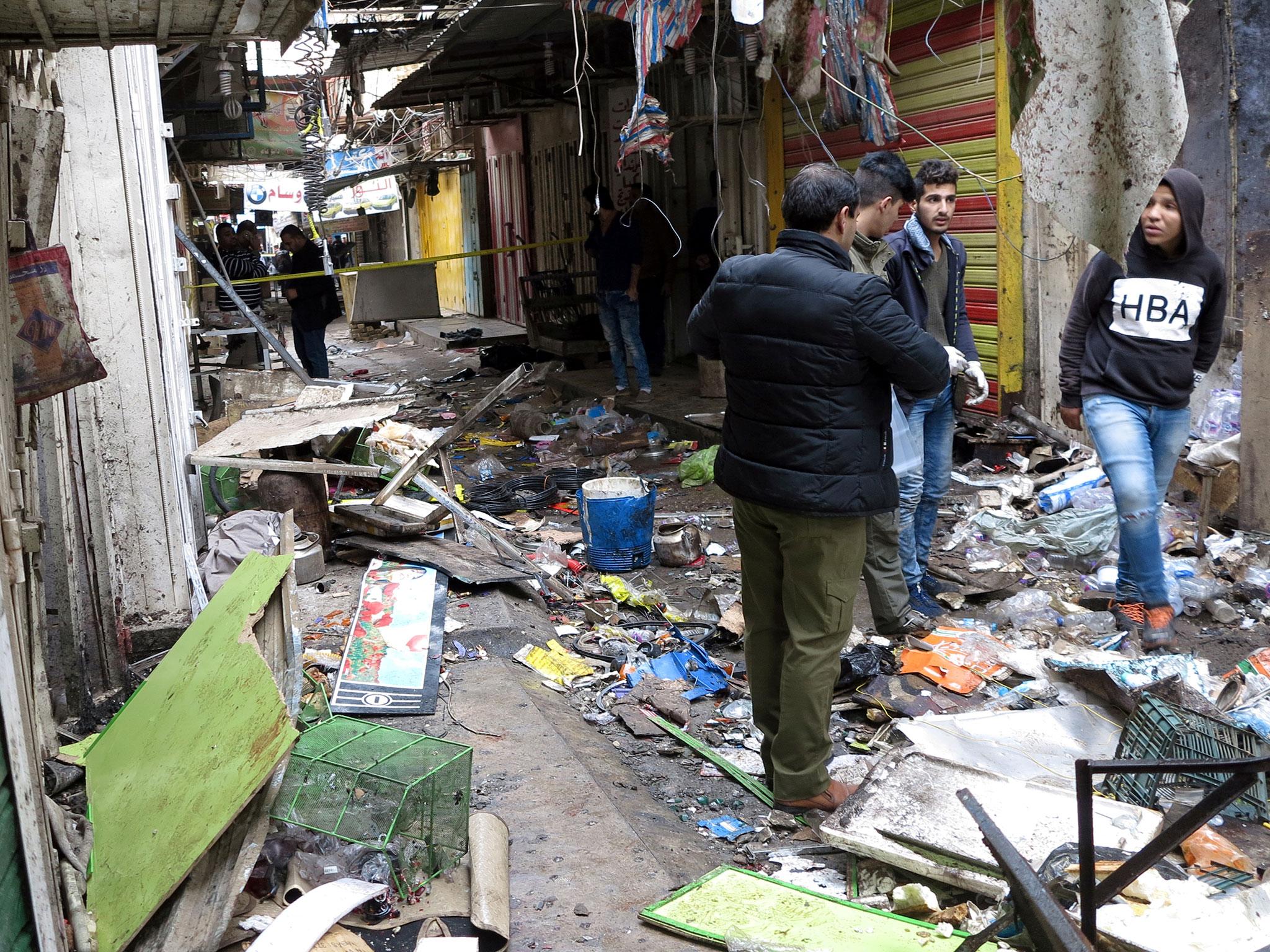 At least 6,878 Iraqi civilians were killed in violence mainly inflicted by Isis last year, new figures from the United Nations Assistance Mission to Iraq (UNAMI) show.
The number is considered the "absolute minimum" as many conflict deaths, as well as lives lost to the secondary effects of violence such as lack of food, water, adequate healthcare and exposure to the elements, could not be verified.
The UNAMI report comes as the Iraqi government struggles to maintain security in the country in the face of an increase in Isis car and suicide bombings, while Iraqi forces try to dislodge Isis militants from their last stronghold in Mosul in the north.
At least 12,388 people were wounded in 2016. This figure does not include civilian casualties from the restive Anbar province for the months of May, July, August and December.
According to UNAMI figures, the recorded numbers of deaths is slightly down on 2015, when at least 7,515 civilians were killed during the fight to remove the extremists from the third of Iraqi territory they captured in the summer of 2014.
The worst Isis attack in 2016 occurred in July, when a massive suicide bombing in a bustling market area in central Baghdad killed almost 300 people. The incident was the single deadliest attack in the capital in the 13 years since US forces invaded the country to remove Saddam Hussein.
2017 has begun in a similarly bloody manner. Sixty-four people died on Monday alone in five different car bombings across Iraq, and twin bombs in Baghdad on New Year's Eve killed another 24 people.
"This is, no doubt, an attempt by [Isis] to divert attention from their losses in Mosul and, unfortunately, it is the innocent civilians who are paying the price," Jan Kubis, the special representative of the UN Secretary-General for Iraq, said in a statement.
Iraqi Christians celebrate liberation from Isis
Show all 10
The latest report did not include casualties among Iraq's security forces, which have been fighting to eject Isis from Mosul since October. The province in which it is located, Nineveh, saw the highest number of recorded deaths.
Mosul is the second largest Iraqi city and the last urban stronghold the group maintains in the country, but two and a half months in, fighting to recapture it has slowed to a gruelling pace, with just half of the east of the city retaken.
More than 2,000 Iraqi special forces soldiers lost their lives in fighting in November – but the Iraqi government has declined to release figures for government troops and paramilitary forces or release any further data on troop casualties.
Join our commenting forum
Join thought-provoking conversations, follow other Independent readers and see their replies